Alastair Wilson: Reflections on a year's work at SSE
12 Nov 2019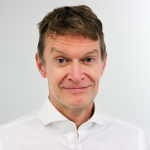 As we launch our annual report 2018-19, our CEO Ali shares his summary of what we've been working on and why
The social sector is facing significant challenges: public trust in charities is precarious; funding feels hard to come by; and the spectre of Brexit makes planning fraught with difficulty.
There is a hunger for alternatives to traditional institutions, ideas and ideologies. People are exploring new solutions to the problems in their communities. Leaders seek better ways to secure the sustainability of their organisations. And the public seem to have a renewed desire for more ethical and environmentally-friendly lifestyles and products.
Social entrepreneurship is not a golden goose, but it has a role to play in all these areas.
Developing entrepreneurial mind-sets across the social sector
Social entrepreneurship is not just for social entrepreneurs. All leaders in the social sector can learn how to build sustainable organisations that are not overly dependent on grants and donations.
Anyone running an organisation has a better chance to make it more robust, by investing in their leadership skills and developing entrepreneurial mind-sets. And many sectors will make positive progress by trying more innovative and ethical solutions to long-standing social challenges.
Our focus in the past year has been to understand how we can share our approach more widely, embedding the mind-sets of social entrepreneurship to benefit more of the social sector.
We have strengthened our Funder Plus work and built new partnerships to benefit grantees of other organisations, such as those supported by the Lloyds Bank Foundation, Arts Council England and Paul Hamlyn Foundation.
We are continuing our work with community businesses, having renewed our partnership with Power to Change.
Register interest in the Community Business Trade Up Programme
Tackling specific social challenges
We are being more intentional in supporting systemic change, and strengthening specific sectors by supporting well-established charities and social enterprises to develop their enterprise activity.
We have developed theme-based cohorts, tackling areas such as health & wellbeing, homelessness, childhood obesity, environment & conservation, training & employment, and youth. This work is supported – and informed by – partnerships with Guy's and St Thomas' Charity, Postcode Innovation Trust and Access – the Foundation for Social Investment.
Local impact on an international scale
As ever, we have been supporting our UK network of schools, as well as our schools in India and Canada.
We have also taken our approach to the UAE, in partnership with NAMA, to support female entrepreneurs to put purpose at the heart of their businesses.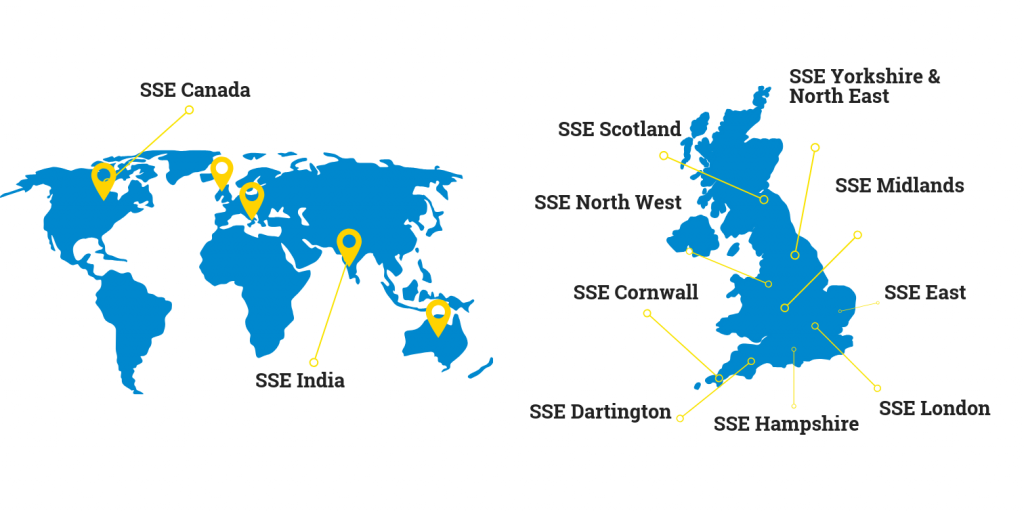 Proving our approach works
We are energised by new evidence that our approach works. In 2018-19, the Centre for Local Economic Strategies completed SSE's biggest ever evaluation, looking at the first five years of the Lloyds Bank and Bank of Scotland Social Entrepreneurs Programme, run in partnership with SSE and jointly funded by The National Lottery Community Fund.
The evaluations proved the incredible multiplier effect of supporting leaders of social change with learning from SSE, grants and mentoring.
The 1,350 social entrepreneurs we supported have helped 328,000 beneficiaries, while creating 4,000 meaningful full-time jobs – often for those most in need. We indexed their development before and after the programme in 22 personal and business skills – they improved in every single one.
Read more about the impact of this programme
Learning, with the helping hand of grant
We know that learning alone is sometimes not enough, which is why we have expanded into grant-giving and financial support in recent years. Match Trading®, our innovation in grant-funding, is now being used by hundreds of social-sector organisations to help them increase their income from trading.
Thank you to all on our Match Trading Task Force who have championed, critiqued and improved Match Trading grants over the year. We have brought Match Trading grants to new contexts with their support, trialling it as a tool to create place-based and systemic change.
We also convened roundtables across the UK to explore Match Trading grants with councils, LEPs, local trusts and communities, whose constant refrain was that funding was going down, but the need was rising. We are hopeful about how our approach can help.
Visit matchtrading.com
Increasing our reach, raising our voice
Many leaders within the ecosystem of social change need support in times like this: to equip themselves and their organisations for a climate that is changing rapidly. We are proud of the role we play in mobilising people to create change in enterprising ways. We are raising our voice, being bolder about the impact of social entrepreneurship, and sharing our approach with new audiences.
The SSE network across the UK, Canada and India multiplies our reach. Without their learning and sharing, SSE would not have the impact that it does, and I would like to thank all in our network.
Finally, I would like to thank all our staff and trustees who have made 2018-19 such a success. A lot of hard work goes into refining and developing our programmes and workshops. I hope it is as rewarding for them as it is for me to realise the impact of their efforts.