5 Reasons why now is a good time to consider crowdfunding
26 Apr 2020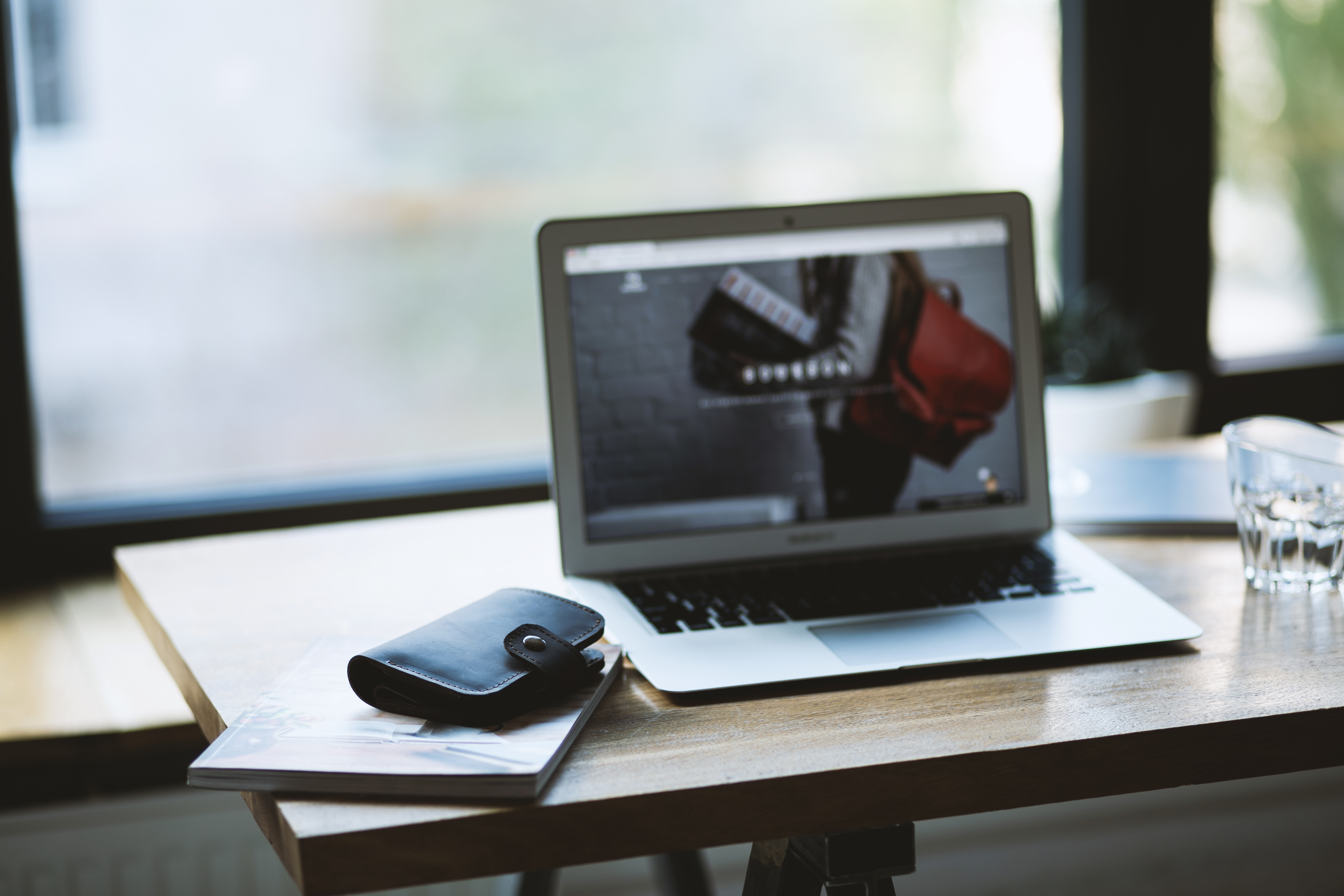 A special guest blog by Megan Hann, who successfully managed The Green Party's £236,000 crowdfunding campaign for the 2017 General Election.
Megan is an expert facilitator on our online workshop, Crowdfunding for Charities and Social Enterprises. Find out more here.
It might not feel like it, but now may actually be a good time to run a new fundraising campaign. We appreciate that many organisations don't always have the time to develop and manage a crowdfunding campaign, and you may well be feeling more over-stretched than usual at the moment! Below we've laid out five reasons why now could be a good time to get your campaign going, we've listed reasons such as increased community spirit, higher online engagement and some people having surplus cash to give:
1. The effects of Covid-19 means that many organisations need urgent funding to cover staffing costs
The coronavirus outbreak has left many charities facing a surge in demand for their services, on top of which many organisations are being forced to change how they usually operate.
To run a successful crowdfunding campaign, you firstly need a tangible idea or project. This is one of the components we find charities struggle with the most. However, the current crisis has greatly increased the demand for charities to provide vital emergency work such as food and care packages. We have seen incredibly innovative solutions to service delivery, with many organisations taking a creative approach to digital means. For example, youth centres that are vital to our already struggling and isolated young people are now developing services on digital platforms, running online youth clubs with daily challenges. All of this innovative work comes at price – and this is exactly the type of short-term, tangible project that works for crowdfunding.
2. Community spirit is at an all-time high
Let's travel back, in our minds, to last year. Fear and bitter division fuelled heated debates in families up and down the country, with talks of lorries backing up to the borders and scarcity of vital medical supplies…remember Brexit?
Fast-forward to 2020 where the world is facing imminent and real danger, for which we have no cure. And yet people are pulling together in the interest of community reminiscent of the spirit of the Blitz. Daily we're hearing reports of people offering a hand to vulnerable neighbours to buy shopping, collect medicines, or provide a much needed listening ear during these lonely and isolating times. Last week we heard the incredible story of 99-year-old war veteran, Captain Tom Moore, raising over 27 million (and growing!) for the NHS!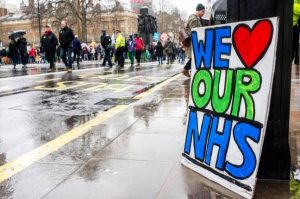 Community spirit is all around us, not least in the cacophony of sounds that fills our streets once a week in show of gratitude for the bravery of all NHS staff. With the possibility of a lengthy wait for a vaccination it looks hopeful that this community spirit will be with us for a while, which is why now could be a great time for you to release that crowdfunder!
3. Many people feel helpless and frustrated with the current situation and want to offer help
Volunteering organisations have been overwhelmed during the current crisis. You'll remember hearing that in March, in a single day we saw a staggering 405,724 NHS volunteers signed up to help vulnerable people to stay safe and at home. Many businesses are offering up their support too, with Pret announcing they would be providing free hot drinks and 50% off all food for NHS staff.
As we've seen people are desperate to help in any way they can and whilst we must be conscious not to pressure people into giving, many supporters would welcome the opportunity to help a local grassroots organisation with a vital emergency project.
4. With pubs, shops and restaurants closed some of us have surplus cash
At a time when we are a little more mindful and supportive of those around us, there is no doubt this is likely to impact how we're spending our cash. Whilst many of us are facing financial pressure, many of us have surplus cash as we rein in our spending with many usual outlets, such as pubs and restaurants, closed with no open dates in sight.
We've seen some really creative ways in which people are saving cash and instead distributing it towards worthy causes. #donateyourcommute is encouraging people to donate the money they save on their commute to work, morning coffee or the station carpark. The Just Giving campaign 'Covid Cuts' is challenging people to cut their hair, share a picture, donate the cost of the cut and nominate others.
When you think about the combination of people with a desire to help in any way they can, mixed with many of us with surplus cash in our pockets, there couldn't be a better time to launch an online fundraising campaign!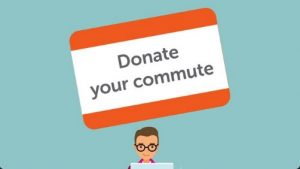 5. Our communities are now more engaged online than ever before
From Netflix parties, to e-sports competitions, from book clubs to virtual exercise groups, new ways to bring people together digitally have exploded.
We've seen virtual campaigns go viral such as the Instagram based Run 5 Donate 5 Nominate, getting celebrities such as John Terry and Ellie Goulding on board, raising millions. Being limited to home isn't stopping people from raising cash – with one man even running a marathon on his 7-metre balcony for charity!! Captain Tom Moore raising more than £27million for charity is an incredible feat at any time – doing so without even leaving his home is something else entirely.
Can you find a way to unite people (remotely) in a way that is true to your purpose and answers a genuine need?
Do you need to run an emergency appeal now?
Crowdfunding empowers organisations to connect with supporters/clients, fundraise online and take control of their future. We will be delivering an online crowdfunding course, with experts Mike Zywina and Megan Hann from Lime Green Consulting. Megan worked on the hugely successful Green Party General Election crowdfunder in 2017 raising a whopping £236,000!
If you're not sure whether crowdfunding is right for you, we've put together the following five questions to help you decide whether crowdfunding is right for you right now…
Do you have a project or idea that supporters will find exciting?
Yes – we have the perfect tangible project/idea in mind
Maybe – we are in the process of developing a project/idea
No – we need more time to come up with a project/idea
Do you have information & creativity to bring your project/idea to life such as engaging photos and videos?
Yes – we have lots of creative materials such as videos we can use to engage supporters
Maybe – we have some materials we can use to bring our project/idea to life and are in the process of developing more
No – we need more time to develop these
Do you have an active community of supporters to tap into?
Yes – we have an active and engaged community of supporters at the ready
Maybe – we have a small community of supporters ready to engage
No – we need some more time to develop our supporter base
Do you have enough time to dedicate to your campaign?
Yes – we have a good amount of time to dedicate to planning and running a crowdfunding campaign
Maybe – we can make some time to run a crowdfunding campaign, if we know what we should be focusing on
No – we'd struggle to find the time to run a crowdfunder
Do your colleagues support the idea of running a crowdfunding campaign and are they willing to support it?
Yes – my team would really support this idea and spend time helping us to spread the word
Maybe – everyone is busy, but we need the money so they could be persuaded to help
No – I'd be doing this mainly on my own
If you were able to answer yes or maybe to at least some of these questions, then it sounds like you've got the raw ingredients you need for a crowdfunding campaign!
Click here to find out more and book on to our virtual crowdfunding course.