14 wellbeing resources & offers from the SSE community
10 Dec 2020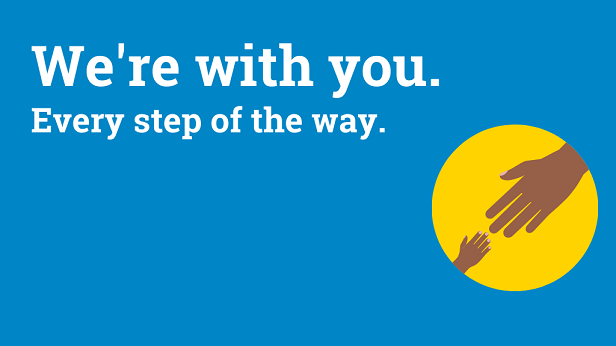 Everyone's wellbeing has taken a battering in 2020. Whether you've been starting, running or winding down a social enterprise this past year – you've had to deal with endless uncertainties and challenges, on top of any personal difficulties.
We believe that, right now, looking after your wellbeing is the best thing you can do.
Many of the people we support here at the School for Social Entrepreneurs are experts in health and wellbeing. And we're very lucky that our SSE fellows and students – people who complete our long programmes – are such a lovely and generous bunch.
Following a call-out to our SSE fellows and students, they're sharing freebies, special offers and discounts below. These resources are to help others in the SSE community maintain wellbeing – for themselves, their teams and their loved ones.
Personal wellbeing – offers & resources
All Strong Scotland CIC
ALL STRONG is dedicated to the improvement and self-management of mental wellbeing, with a focus on physical activity, simple relaxations, and the power of peer support and exchange. Their app supports wellbeing.
Special offer: Download 'ALL STRONG – Mind & Body' from the App Store or Google Play, and then make a login. During login it will ask where you live – put in "SSE" and the team will manually add a FREE one-year subscription.
Compassionate Cuppa CIC
Offering Virtual Cuppa sessions to help uplift mental wellbeing. The team's ethos is to listen without judgement, explore the possible, motivate towards positive change and guide you in the direction you want to go. They have a free download with tips for emotional wellbeing on their website.
Intentional Health
Intentional Health can offer two courses:
One course is independent and self-paced – specifically to foster resilience hope, and wellbeing in a crisis
The other course is a live Zoom group and more lifestyle related to improve holistic health & wellbeing habits
Special offer: The first 50 people using code 'SSEFellow' get 10%discount! Book at www.intentionalhealth.online
Metanoeo CIC
This SSE fellow trains and supports life coaches to transform communities – empowering and co-creating wellbeing for all.
Special offer: The team are offering 20% off life coaching sessions (£40 per hour instead of £50) for all social entrepreneurs. Contact [email protected].
You can also check out their free weekly music-based wellbeing blog. More info at retune.realigncoaching.co.uk, metanoeo.org.uk and realigncoaching.co.uk
Talk for Health
Talk for Health is a social enterprise that demystifies effective therapeutic talk, making it accessible to all. It offers a free group peer counselling programme. People get plenty of time to reflect on and share about their lives and struggles, and they learn how to respond to each other using peer counselling.
Find out more and sign up for a session on Eventbrite.
Supporting staff wellbeing & yourself as a leader
Altruist Enterprises
Some 31% of employees have experienced a mental health problem at work. Altruist Enterprises provides online training to help organisations manage mental wellbeing more effectively within workplaces. Keep in touch and learn more @AltruistUK on Twitter and on LinkedIn.
SSE fellow Katie is sharing:
Catalyst Social Enterprise
Catalyst Social Enterprise is a not-for-profit organisation supporting reflective practice, creative thinking and continuing professional development.
Special offer: Reduced rates for individual online supervision sessions for SSE fellows and students – usually £40 per hour, reduced to £25 per hour until 31/03/21. Contact: [email protected]
PYRAMID CIRCLE SQUARE
SSE fellow Amerie can support groups and individuals with:
team wellbeing session/s, facilitated through creative engagement.
wellbeing mentoring – for team leaders, to explore ways of increasing wellbeing in their staff.
Dramatherapy – psychological support using the creative arts. For personal or professional development and/or crisis management.
For more info, contact: [email protected]; 07421 813 979; follow on Facebook.
Wellbeing for LGBTQ+ communities
It's All About You Wellbeing
Our current SSE student has created a directory of wellbeing practitioners and a hub of useful resources for LGBT+ communities. On-line courses, training and events to be confirmed over the next few months
Learn more at itsallaboutyouwellbeing.com
Creative approaches to mindfulness and wellbeing
Grace Dalgleish
Current SSE student Grace is an experienced community artist and socially engaged artist, running online Zoom creative sessions with people from all walks of life. Get in touch to find out how Grace can help you with this service, which can be provided in an affordable and accessible way.
Grace is on Facebook as Grace Dalgleish Art in Wiltshire, or on Instagram @gracedalgleishart_wiltshire
Mindful Music
The team are offering pay-what-you-can 'mindfulness for creatives' sessions lasting 90 minutes, throughout December, for Spitalfields Music in East London. Find out more here.
You can join, share or look at developing something tailor made. Learn more about Mindful Music's London events.
Wellbeing resources for parents, carers & young people
MINDmatter
MINDmatter creates sustainable paths to happiness within young people.
Special offer: SSE fellow Tom is offering online wellbeing coaching for children & teenagers at a discounted rate. For more info, contact: [email protected] / Insta @mindmatter1
Rites for Girls CIC
SSE fellow Rites for Girls are offering an online live interactive 'Parenting Through Difficult Times' series, of three 90-minute sessions. The next one runs in January.
Special offer: SSE fellows and students can have the silver option for the cost of the bronze.
The Visionaries
The Visionaries have created some wellbeing handbooks. They're aimed at school staff and parents, but the wellbeing practices in there are useful for everyone.
Here's a download of the handbook, including lots of useful tools, resources, activities and links to other places of support.
More support with wellbeing
From Sophie Hobson, head of communications at SSE. Sign up to our newsletter for more content like this, and chat @sophiehobson or @SchSocEnt on Twitter.