How to stay motivated when times are tough
Our top tips on staying positive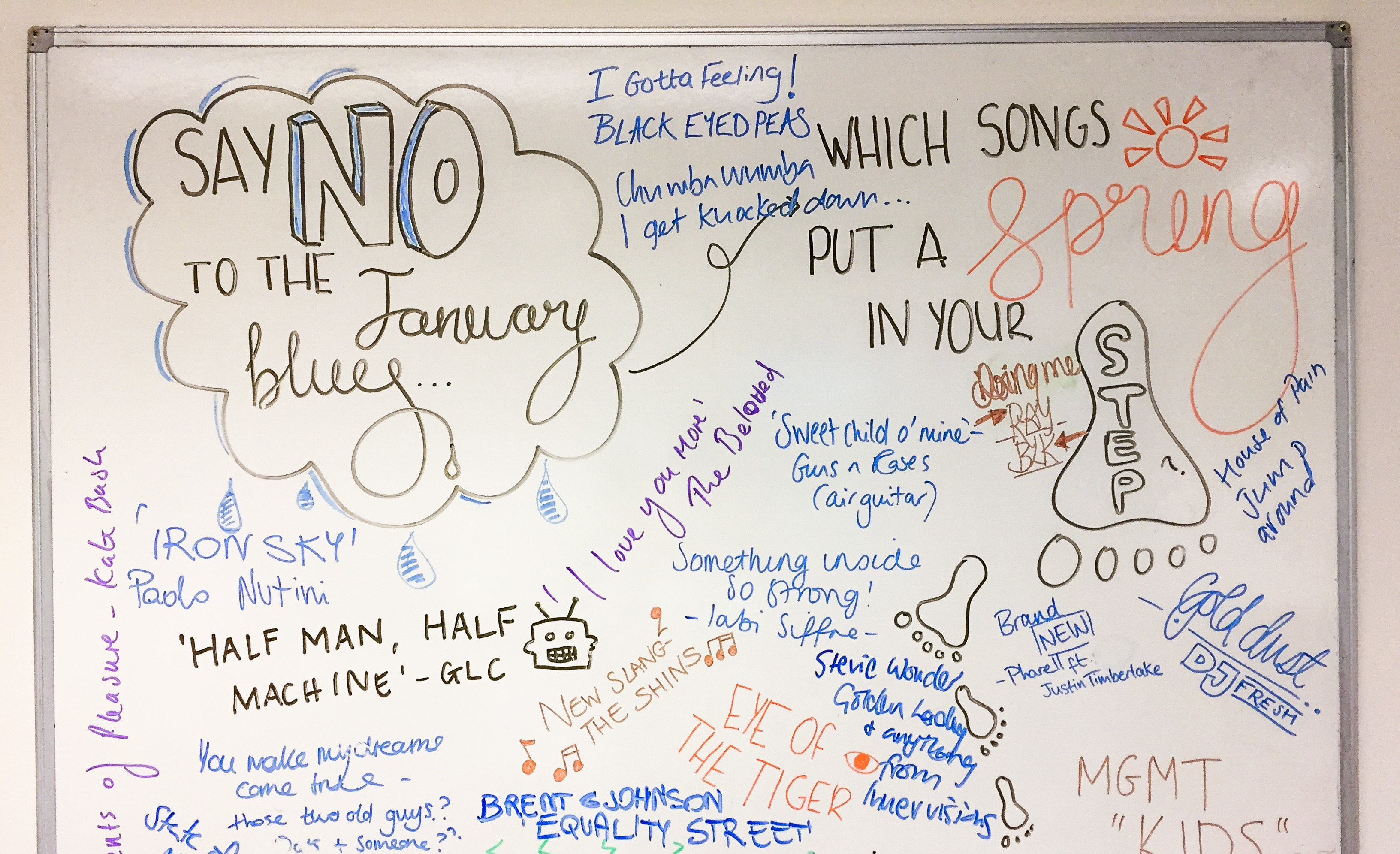 Anyone else feel like January should be over now? It's been ages since the merriment of Christmas, your new year's enthusiasm is gone, and it's raining every time you leave the house. Even when you're a social entrepreneur doing work with an amazing impact, it's easy for the January blues to leave you feeling sluggish at work.
So how can we keep the work motivation up? We asked the staff at SSE Central…
'It's easy to stay inside all day, but if I get my body working then my brain works better too. If you work in an office, don't feel guilty about taking your full lunch break – it'll keep you sane.'
Marta Zukowska, SSE programme manager
'I work from home most of the time, but always shower, eat breakfast and get dressed as if I were going to work. I have the radio on all day too, and the hourly news helps me keep track of my day. I get moral support by regularly checking in with a friend who also works at home – we motivate each other! This year I'm trying to organise all my external meetings in chunks. That way I can have one full day out, and the next working at home. It really helps me be more productive.'
Leonie Jarrett, SSE strategic project manager
'I like to take a step back and map out my longer term goals. Research shows we're most motivated to complete goals that are moderately difficult, but not overwhelming. When I see mine set out in achievable chunks, I'm far more motivated to get going.'
Lee Robinson, SSE monitoring, evaluation & research manager
'It's always said, but I keep drinking water. I feel refreshed at the end of the week knowing I haven't over caffeinated myself with tea and coffee.'
Faban Fitsum, SSE national programmes administrator
'I like to start something new. Especially in winter when it can feel a bit 'bleugh'. I started yoga over a year ago and have continued – with huge benefits to my motivation at work.'
Amber Sorrell, SSE programme manager

Here are the top tips from our community of social entrepreneurs…
Get outside! Oh, … and bake.

— Stoneham Bakehouse (@stonehambake) January 16, 2018
For motivation, I learned to laugh at inconveniences and look for the positive open window, I stay thankful for outcomes, think of potential impact of staying the course, worry less in #January2018

— bMoneywize (@bMoneywize) January 16, 2018
Take some time to look at recent successes or positive changes! Always helps to be reminded that what you're doing is making a difference

— Third Edge (@ThirdEdgeUK) January 17, 2018
Break my to do list into teeny tiny steps and then start doing them one by one – even if I only get a little work done, I still get to tick something off on the list ?

— BeTheRealChange (@Betherealchang1) January 16, 2018
I login to my emails and start moving things into folders, something always crops up

— StreetCred® (@StreetCredLtd) January 16, 2018
I choose a new topic, something with a musical element to it, then write a story around the music. As with my clients, this quickly makes me smile, and I am immediately motivated for more. In truth I am a "glass half full" person, and very positive, rarely glum ! pic.twitter.com/zm4RAoQrWA

— John Reed (@Johnreedtutis) January 17, 2018
Grab the thermal socks, waterproofs, wellies, woolly hat and a smile, then share everything that January on the farm has to offer! https://t.co/2own347gG3 pic.twitter.com/00WlJv283T

— Stokehill (@FarmStokehill) January 18, 2018
I pull out my sewing machine or research new projects ideas on Pinterest, I could be engrossed all day mind.. it's the worst for procrastination ???

— iamjaygray (@feedmycreative) January 17, 2018
I focus on the 'why' question & not the 'what' this brings my focus back to the true purpose of my work. Doing more doesn't always mean you'll get more.

— Trilby Cat Theatre (@trilbycatcic) January 17, 2018
Focus on the good/positive and things I'm grateful for ?

— michelle pritchard (@FindYourSparkUK) January 17, 2018
I run a social enterprise homeless hostel. My residents motivate me! If they can keep fighting to see another day, so can I. ❤

— Rachel Holliday (@Rachel4Change) January 18, 2018
And if you want a little cheering up every Friday, you can always
sign up to our newsletter
. It's a round-up of the week's social enterprise and charity news written by our in-house pun enthusiast, Dave.