Ursula Joy, Ldn Dares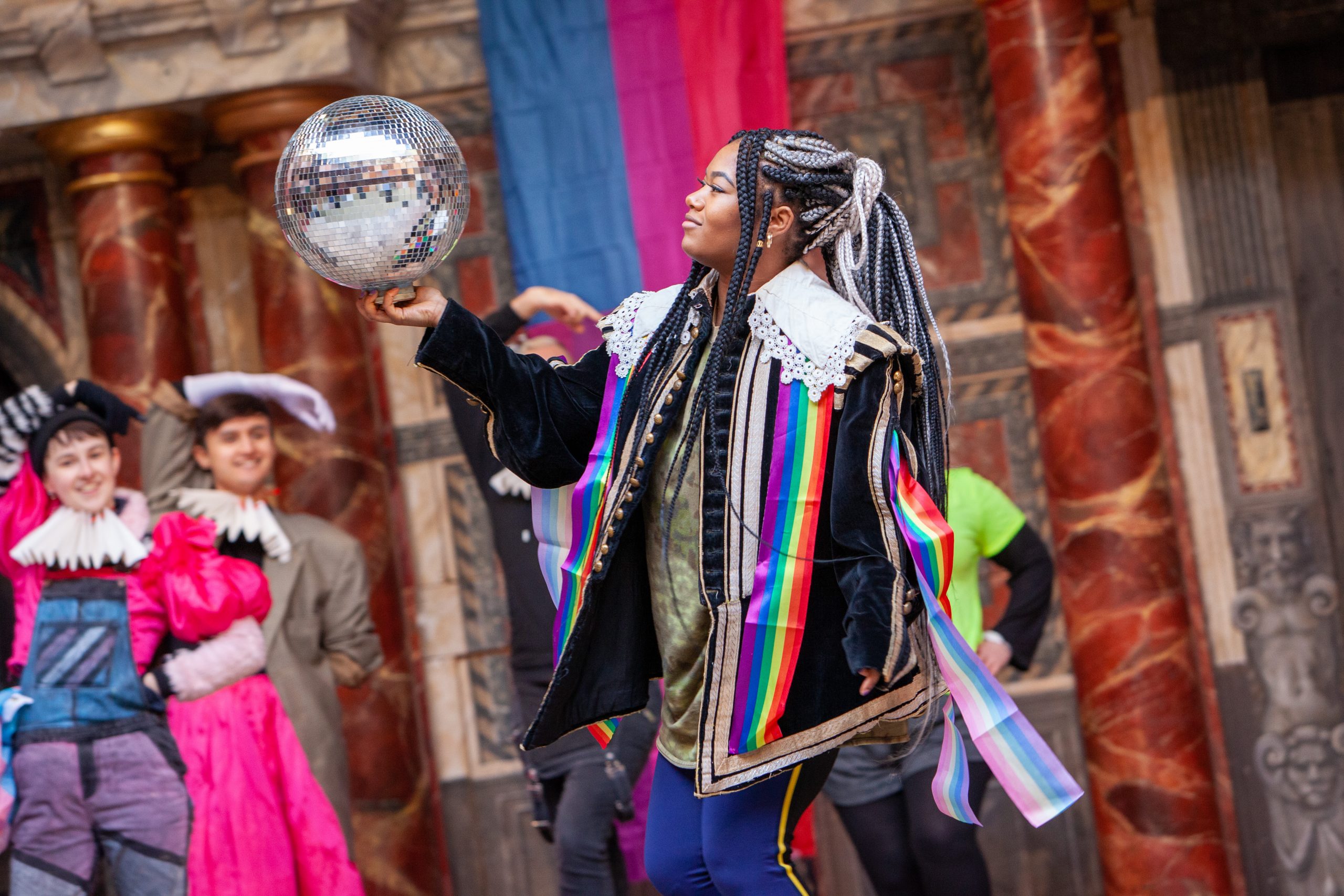 Photo credit: Pete le May
Meet Ursula Joy, on a mission to help people feel more confident and comfortable in their own skin.
In a nutshell:
Founder: Ursula Joy
Organisation: Ldn Dares, based in South London, delivers bespoke courses and coaching that help people grow in confidence, learn self-compassion, and nurture a positive body image
Business model: ¾ grant-based, ¼ trading income
SSE programme: Health and Wellbeing Trade Up Programme 2019 and follow-on support programme 2020, Impact on Urban Health, part of Guy's and St Thomas' Foundation
SSE location: London
About Ldn Dares
Ldn Dares is all about building confidence. Run by theatre professionals who have lived experience of mental health struggles, the organisation uses drama and performance to increase self esteem and confidence, and to nurture a positive body image.
"We believe that no one should be held back from achieving what they want in life because they're worried about their body or looks," explains Ldn Dares' founder Ursula Joy.
The Dare Sessions and the LGBTQIA+ Dare Sessions courses are lifechanging for participants. "One student has re-discovered their love of dance, re-joining the gay men's dance company after previously leaving due to anxiety. While another has found the courage to come out as trans non-binary to their family and friends,"* Ursula tells us proudly.
*This LGBTQIA+ Dare Sessions was delivered with community partners the South London and Maudsley NHS Trust Recovery College.
Discovering SSE's programme & follow-on support
In 2019, Ursula joined our Health and Wellbeing Programme to increase the impact and income of her social enterprise. The programme which came with a Match Trading grant, and was funded by Impact on Urban Health, part of Guy's and St Thomas' Foundation, is aimed at supporting social enterprises working to improve the health of local residents in two London boroughs.
Speaking about the impact of the programme, Ursula says: "Our income has since tripled. The turning point was that the grant was unrestricted, the course leaders and teachers first class, and the mentor provided was specialist in the areas we needed support in most."
But Ursula's relationship with SSE didn't stop there.
After completing the programme in 2020, Ursula successfully applied for our follow-on support programme, which included a grant and bespoke capacity building support. We carried out a diagnostic process with each student to uncover their individual and organisational needs. We then designed a package of support including SSE workshops, coaching and mentoring.
With the grant, Ursula was able to grow her team, freeing up her own capacity to send out higher quality funding applications more regularly. "We now have an extra pair of hands with our company's first ever finance officer, which will help us expand and be more sustainable, and therefore help more people."
"It's the best funding we've ever had because it's so tailored to what we actually need. Rather than ticking boxes or trying to fit certain grant criteria we were able to use the money in a way that is most helpful to us alongside the support of top-class mentors."
During her time with us, Ursula also worked with a consultant on her finances and business strategy. "We created a two-year financial strategy with objectives, and then put in place all of the financial monitoring materials to keep us on track. We also checked funding applications together and started the process of moving me away from being stuck in a cycle of applying for grants."
To continue this shift, Ursula has created a new stream of traded income through Ldn Dares' first online blended e-learning package. "We have created four new packages at varying price points, to accommodate people with different budgets."
"I've learnt that having a trading income base is essential if we're to have any freedom in growing our company and support the amount of people we want."
The future looks bright for Ldn Dares. Want to keep up to date with their journey? Follow them on Twitter, Facebook and Instagram, and sign up to their newsletter.