Simon Rudd, Outrageous Ambition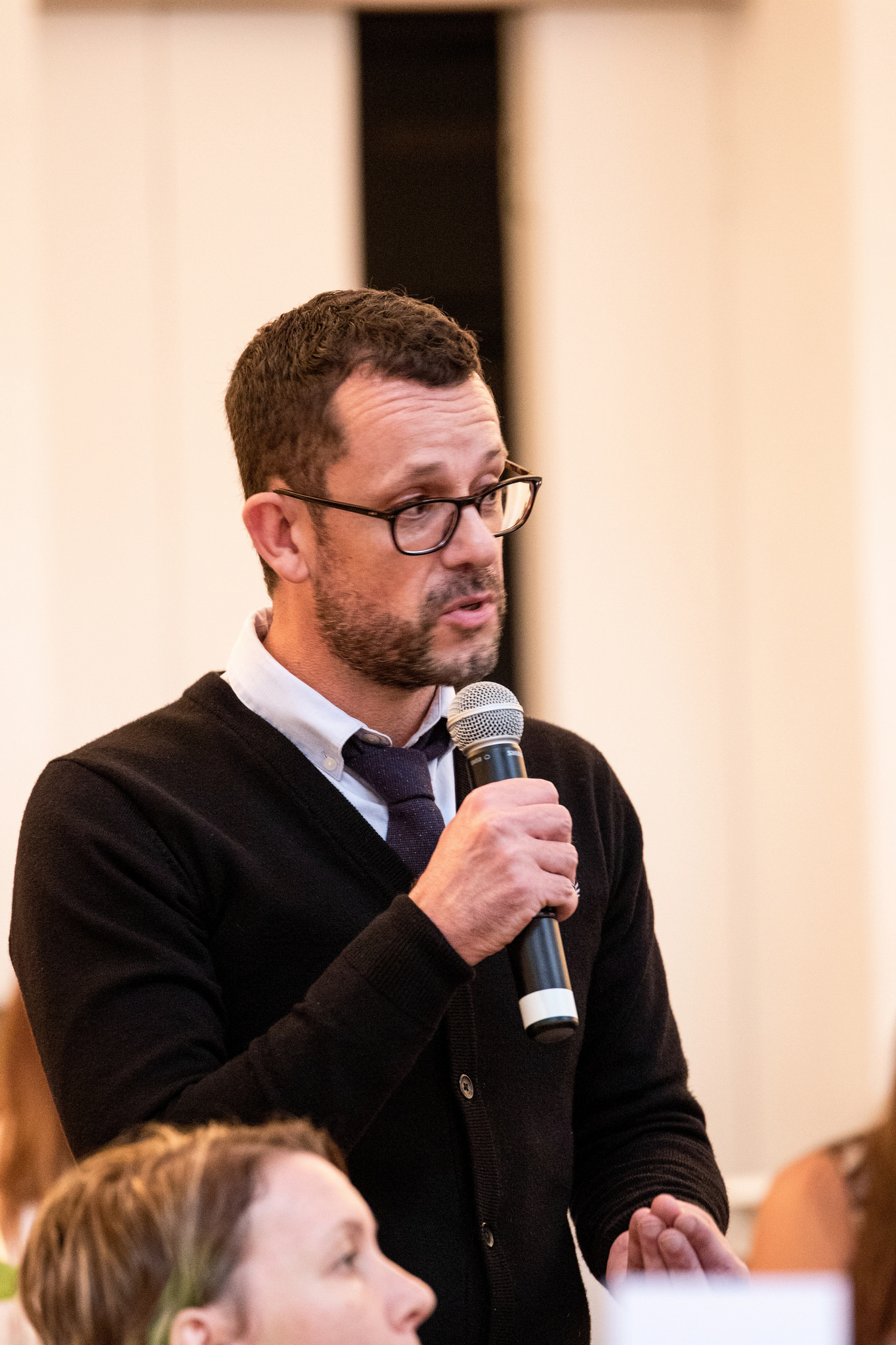 What does your social enterprise do?
At Outrageous Ambition, our idea is simplicity itself; we apply enterprise, creativity, and kindness to meet the real needs and aspirations of some of the most vulnerable and disadvantaged people in our society.
Since 2012 we have worked with over 1500 people who are socially disadvantaged because they have a physical or learning disability, a long term mental health condition, are in recovery from substance misuse or on the Autistic Spectrum. The complex and multiple barriers faced by disadvantaged group limits opportunities, effects health and ignores talents.
What is the story behind what you do?
We put labels on people living difficult lives which rob them of their self-esteem and destroys their confidence.  Everybody needs a reason to get out of bed, and we all deserve a purpose to our lives. People who struggle with disability or disadvantage have talents, hopes and dreams. I care little for what people can't do but what they can do. We don't have service users or clients at Outrageous Ambition – every single individual we work with regardless of disability or disadvantage is an amazing social entrepreneur. What more motivation do I need?
Why are you passionate about this cause?
I'm fortunate to have two beautiful daughters it just so happens that one, Chloe has cerebral palsy. Everything changes when you have a child with a disability, everything becomes so much more difficult and there are times when you feel like dropping to your knees and giving up. But Chloe loves life and has a big beautiful smile – so much so that we have made her 'Head Of Smile Distribution' at Outrageous Ambition.
What was your biggest challenge in starting your social enterprise?
Phew, we have faced loads of challenges over the years. For me the biggest challenge has been my fear of failure and not letting my ego get in the way of the right thing to do. When you invest a lot of time and energy into project and you make a point of telling everybody how great that project is, if it then flops it can be difficult to put your hand up and say 'Yep, I got that one wrong'. I can do that now but I had to learn the hard way. So what if you're left with a bit of egg on your face? Nobody really cares, so why should I?
How has School for Social Entrepreneurs supported you?
When I originally had the idea to set up Outrageous Ambition people told me to limit my aspirations, to think small and not to take risks. Then I got accepted at the School of Social Entrepreneurs and they told me the exact opposite, they encouraged me to think huge, to take risks and to be brave. They didn't just tell me, they introduced me to social entrepreneurs who, because they had refused to limit their dreams, were now making a real difference to people living the most difficult of lives. The School for Social Entrepreneurs saw possibilities where so many others could only see problems.
"The School for Social Entrepreneurs saw possibilities where so many others could only see problems."
I spent my first year with SSE (Start Up) listening and learning and taking inspiration from everybody I meet. After every session, I would go home and look at how I could take what I had learnt that day and incorporate into Outrageous Ambition.
SSE had been such an inspiration to me that I couldn't stay away and I went back for the Scale up project, this time learning more about how to take the Outrageous idea and make it work. As extra bonus, we have created 22 jobs. None of this would have been possible if I had limited my aspirations, thought small and never taken a risk.
What are your plans for the future?
We have one big plan for 2017; our community of Outrageous Artists want to create 5,000 pieces original artwork, then give them away to social enterprises and charities to help them raise funds for their work.
Our hope is that each piece of artwork will be sold for £20, creating £100,000 of social capital which in turn can be invested to achieving 1 million of social value.
What would your advice be to a social entrepreneur looking to scale? 
Think big, take risks, don't be afraid of failure,  learn from your mistakes,  surround yourself with people that believe in you and get involved with the School For Social Entrepreneurs.