Pravin Isram, Canvas Coffee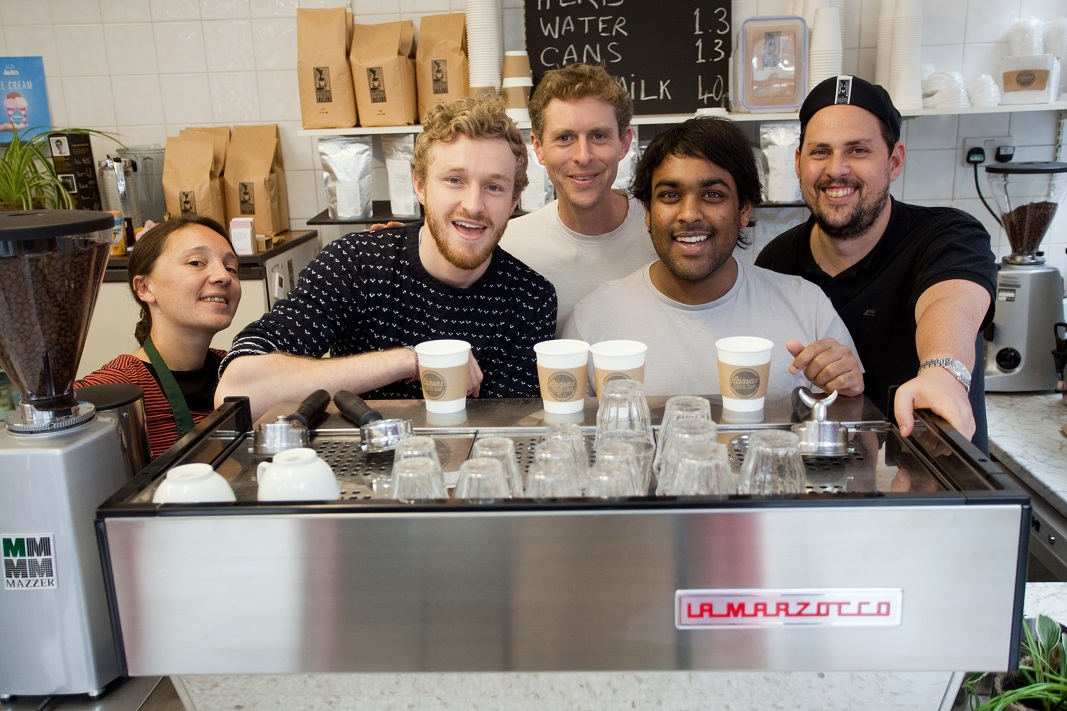 What does your social enterprise do?
Canvas is a speciality Coffee shop serving locally roasted coffee. Behind the scenes we help those in early recovery from drugs and alcohol addiction by offering basic barista courses and volunteer opportunities that may lead onto employment.
Most people don't know we're a social enterprise and we keep it fairly quiet for a couple of reasons: Firstly we want to keep Canvas a safe place for the people we work with,  secondly we want our customers to come to us because of our great product and less so because of our good cause.
Why are you passionate about this cause?
As a non-drinker I have always wanted to create a place that has a great atmosphere is alcohol free and could be an alternative to going to the pub in the evenings.  I've always wanted to do this in a way so that we could help rehabilitate people in early recovery to take whatever their next steps might be. I have friends and family who have been affected by alcoholism and addiction.
I am motivated by the challenge to use great business to overcome social issues in a way that is attractive and appealing. I firmly believe that once you clean up and get sober, life is far from over and it's only just beginning!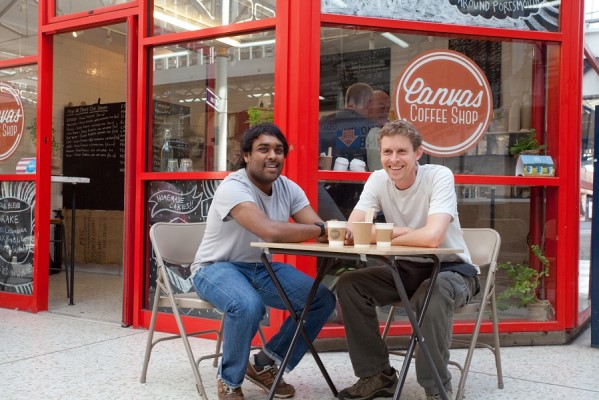 What was your biggest challenge in starting your social enterprise?
Getting the courage to leave my corporate job and throw more energy at the project and taking a leap of faith.  Support from School for Social Entrepreneurs and close friends who had started their own businesses helped me overcome this- looking back, I should have left sooner!
How has the School for Social Entrepreneurs supported you?
The School for Social Entrepreneurs helped me refine our original concept – which was an Alcohol Free bar.  It then gave me the confidence to take some action and later my experiences at SSE gave me the courage to leave corporate life to focus on this venture full-time. I am so grateful for my experience at SSE, I felt tremendously supported by the team there and have no doubts Canvas would not exist if it were not for SSE.
Since being on the SSE programme we have won the Small Business Social Enterprise of the year award for Portsmouth 2014 and our team has grown from 2 people to a team of 7 staff – 4 of which are fulltime.
What would your advice be to a budding social entrepreneur?
Ask people why your idea won't work, ask them what the biggest issues are with your idea – then listen to what they have to say. Something I learnt at SSE.
If you've been inspired by Pravin's story take a look at our courses and see how we can help make your idea a reality.