Navedia Young, Neurodiversity Learning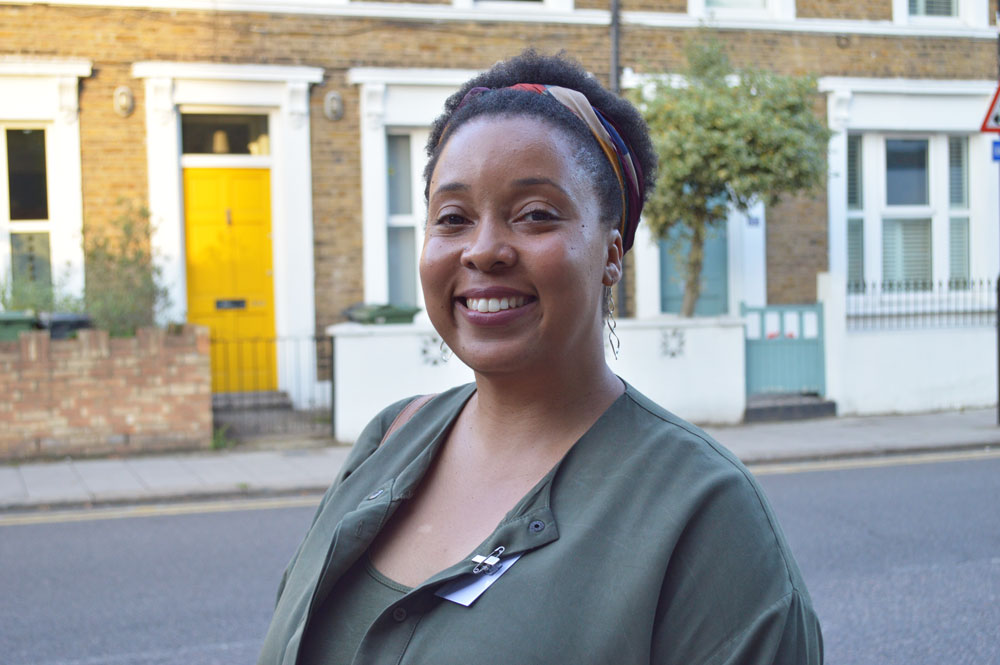 We had a chat with Navedia after graduating from our Igniting Change in Lambeth Programme, equipping budding social entrepreneurs with the tools to turn their idea into a reality. Learn more about her upcoming social enterprise.
In a nutshell:
Founder: Navedia Young
Organisation: Neurodiversity Learning – a workshop-based programme with neurodiverse students in mainstream London schools. Its aim is to reduce levels of anxiety and further develop social skills, improving their wellbeing and access to future opportunities i.e in education or employment.
Business model: Courses are sold to schools
SSE programme: Igniting Change in Lambeth 2019
Supported by SSE in London
The beginning
Navedia Young has worked with neurodiverse students (those with ADHD, dyspraxia, dyslexia and autism) throughout her career in mainstream and alternative provisions as a social science / heath and social care teacher. She is currently working as a special educational needs teacher in Elm Court school, an 'outstanding' school in Lambeth. She supports her students by developing their entrepreneurial and employability skills. But it was her own entrepreneurial streak that led her to create her own social enterprise – that, and her observations of the education system.
"Neurodiverse young people are more likely to have high levels of absence at school, are more likely to be bullied, academically under achieve, and are more likely to be unemployed", explains Navedia.
SEN students are six times more likely to be excluded.
"Many mainstream schools don't seem to have the same level of resources available as special educational needs schools." Navedia wants to change that with her social enterprise.
Neurodiversity Learning will run a workshop-based programme for neurodiverse students in mainstream schools focusing on their social skills and anxiety levels. "They have the potential, but they need more support", says Navedia. Current programmes on offer can be too rigidly structured, so she wants to take a more flexible approach. Her tailored workshops will incorporate students' interests helping them to feel more engaged and empowered.
The programme
Before joining the Igniting Change in Lambeth Programme, Navedia had already registered the name of her project and had the overall idea. But she needed support with the finer details. SSE helped her to think about the challenges she might face when setting up Neurodiversity Learning. Working within a peer group of budding local social entrepreneurs helped her to figure out how to overcome them.
"Peer learning was great. We shared ideas and questioned each other which helped me reflect on how to make my programme stronger and better".
The future
Navedia want to foster connections with peers in the education sector such as a Neil Pinder's Home Grown Plus organisation, which raises awareness around architecture as a career path for diverse communities. Navedia hopes that such connections can open doors to opportunities to work with secondary schools. There, she'll run her first pilot. This will be crucial in learning the impact of the workshops on the students' progress.
Navedia's journey with SSE hasn't ended with Igniting Change in Lambeth. SSE staff and fellows are helping her to ace funding applications, and to build and support a strong team. Her main target group is secondary schools, but in the future she'd love to support young care leavers who are now independent. Because, ultimately, Neurodiversity Learning's aim is to help these young people at different stages of their lives and give them the tools they need for success.
Top tip for other social entrepreneurs:
"Follow your passion – it may not turn out the way you thought, but it'll be better than if you did nothing."
Want to get in touch with Navedia? Drop her an email here:

[email protected]

. Or follow Neurodiversity Learning on Instagram.