Jonathan Ensell, Roots to Fruit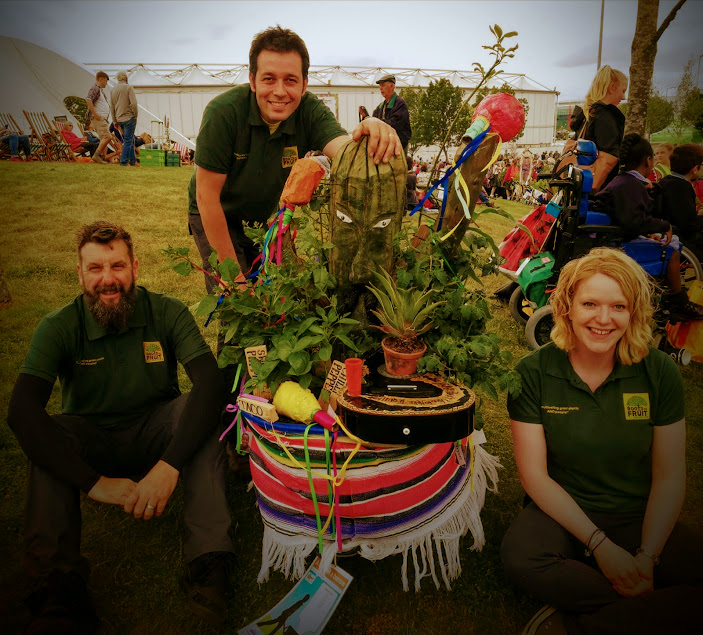 Tell us about Roots to Fruit…
Company directors and childhood best friends Adam Holder and myself (Jonathan Ensell), established the social enterprise Roots to Fruit in 2013. Since then we have worked tirelessly to create a business that delivers education and therapy through horticulture, gardening and the natural world to a broad spectrum of people.
We have always seen Roots to Fruit as a patchwork quilt. Diverse groups of people, from adults with learning difficulties to people suffering from debilitating mental health issues, can access our services. Running alongside all of this is our work with hundreds of primary school children every week, embedding and enriching the National Curriculum in around ten schools across the region.
Why are you passionate about this cause?
I'm a third generation horticulturist and run training courses in my father's nursery (Oakdene Nurseries). It has been said that gardening is so ingrained in my family that if you cut our veins not blood but compost would pour out! I also found a passion for helping people with learning difficulties in college and prison to develop their confidence and find a reason to live again through horticultural programmes. It's hugely rewarding to help someone with low self-esteem and low confidence accomplish their goal. Being there to hand them their certificate is a great privilege.
What was your biggest challenge in starting your social enterprise?
It took a lot of work emailing and networking, as well as putting on free events to promote Oakdene Nurseries, in order to build us a client base.
How has the School for Social Entrepreneurs supported you?
The SSE experience was a great investment of time; by using the tools and expertise they gave me it has most certainly paid off.  I came out of mainstream education because we had to fit in a box that got smaller and smaller until it became just about cranking people through qualifications. I believe more in allowing them to develop and prepare them fully for their career. My enterprise is about thinking outside that box.
"SSE and the Lloyds Bank Social Entrepreneurs Start Up programme gave me the tools, confidence and ideas to make being able to do that work in a financially sustainable way."
Since graduation in 2014…
We secured a variety of revenue streams and increased our social value within the wider community. Adam brokered an education training contract with a primary school in Erdington allowing the children access to their training centre nursery, allotments and orchard. This new rural outdoor experience allowed us to create a service that mirrors government requirements. This is a skill that is embedded within the company. But the idea was the brain child of the SSE start up programme.
Jonathan took the advice of his SSE learning mentor and pursued a new service to bring in more revenue: garden maintenance. We recruit adult learners who want to volunteer their time in exchange for a nationally and industry recognised horticultural qualification.
Roots to Fruit have partnered with three community garden groups training local volunteers to start their own community gardens. This led us to win a silver-gilt medal from RHS Britain in Bloom in 2016.
How does the future look for Roots to Fruit?
The future is very exciting for Roots to Fruit. Gardeners World Live this year [2019] gave us our first opportunity to bring all of those separate strands together in one place to create something really unique and quite special.
We won a platinum gold medal for a beautiful border we built at Gardeners World Live 2019. The border was called 'Schools out for Summer'. Most of the plants were grown and nurtured by our students, volunteers and pupils in schools we work with. Students were also involved with the build at the NEC. We also won Best Border 2019 Interpretation of a Theme. The garden was all about embedding the national curriculum in gardening and was an interactive border allowing visitors to including children to engage with its features. The garden briefly featured on BBC Gardener's World too!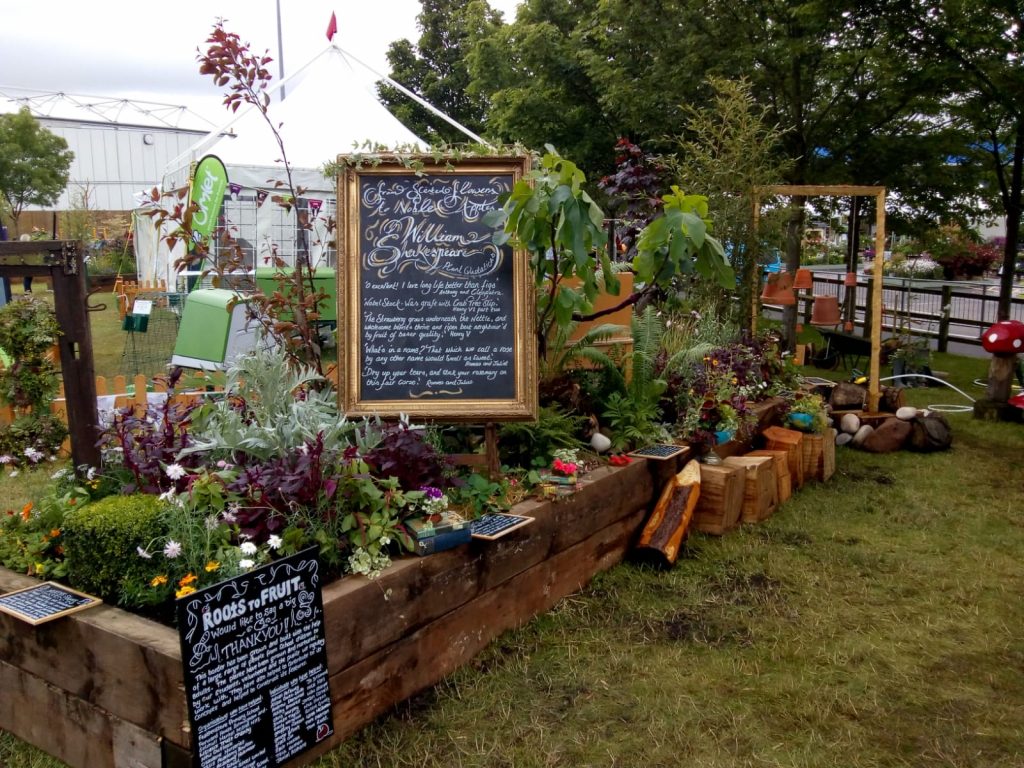 Hopefully similar opportunities are in the pipeline for Roots to Fruit.
What would your advice be to a budding social entrepreneur?
If you know people need your services and you really want your enterprise to succeed, persist and you will make it!
If you've been inspired by Jonathan's story take a look at our courses and see how we can help make your idea a reality.