Jonathan Ensell, Roots to Fruit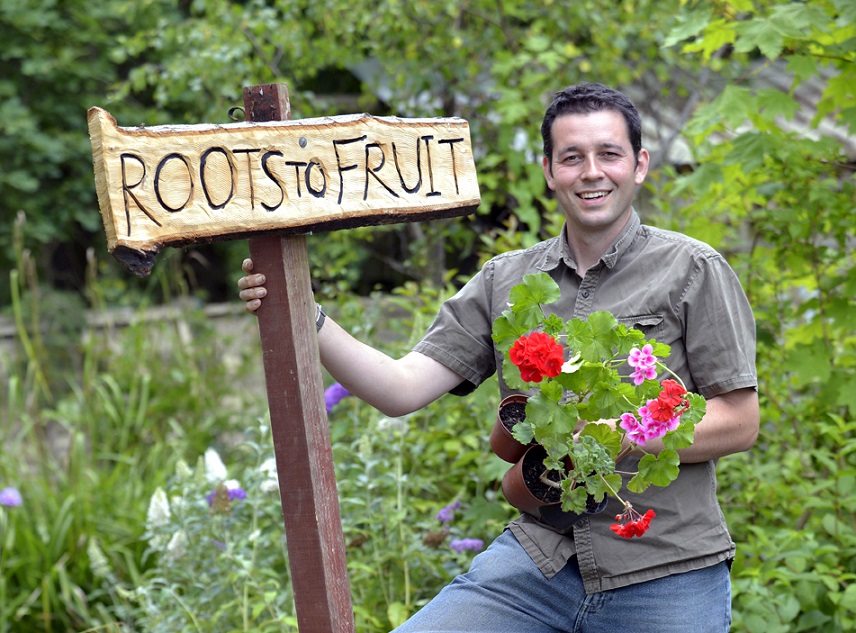 What does your social enterprise do?
Roots to Fruit is a horticultural activity centre. We provide accredited training and qualifications in horticulture and land based studies. We can also cater for bespoke horticultural and therapeutic activities to suit specific client needs. At the Oakdene Nurseries project we have been able to help and affect 86 people from varying backgrounds.
Why are you passionate about this cause?
I'm a 3rd generation horticulturist and run training courses in my father's nursery (Oakdene Nurseries), in fact it has been said of our family that gardening is so ingrained that if you cut our veins not blood but compost would pour out. I also found a passion for helping people with learning difficulties in college and prison to develop confidence, skills, passions, and find a reason to live again through teaching a variety of horticultural programmes and qualifications. It is so rewarding to help someone with low self-esteem and low confidence accomplish their goal, and being there to hand them their certificate is a great privilege.
What was your biggest challenge in starting your social enterprise?
It took a lot of work emailing and networking, as well as putting on free events to promote Oakdene Nurseries, in order to build us a client base.
How has the School for Social Entrepreneurs supported you?
The School for Social Entrepreneurs experience was a great investment of time; by using the tools and expertise they gave me it has most certainly paid off. It helped me to see and speak to other social entrepreneurs that are further down the line to help inspire and to discuss challenges. Having peers going through the same experience has helped to create a tight community and support network.
I came out of mainstream education because we had to fit in a box that got smaller and smaller until it became just about cranking people through qualifications rather than allowing them to develop and prepare them fully for their career. My enterprise is about thinking outside that box and SSE gave me the tools, confidence and ideas to make being able to do that work in a financially sustainable way.
What would your advice be to a budding social entrepreneur?
If you know people need your services and you really want your enterprise to succeed, persist and you will make it!
If you've been inspired by Jonathan's story take a look at our courses and see how we can help make your idea a reality.