Jane Hatton, Evenbreak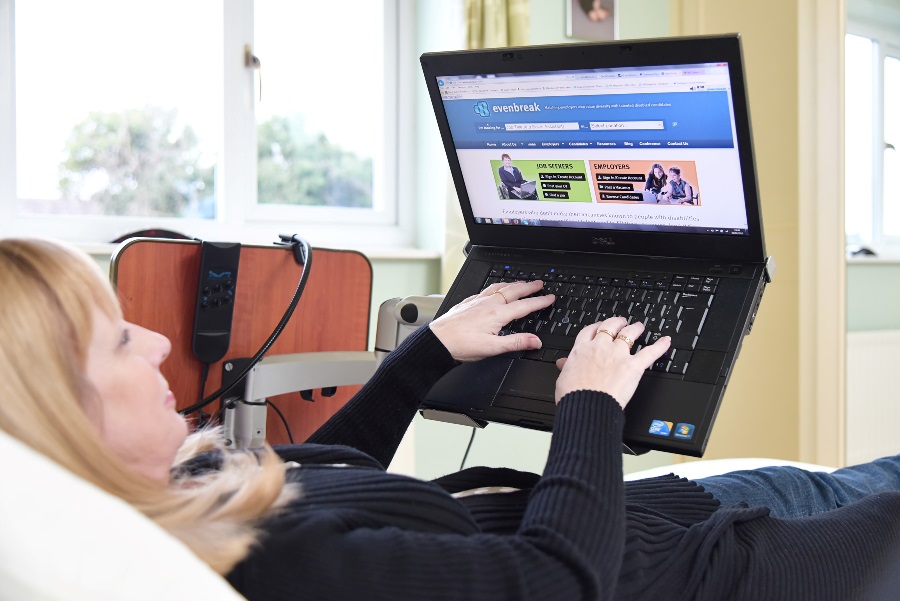 Jane attended the Lloyds Bank Social Entrepreneurs Scale Up Programme at SSE London in 2013-14, and was a runner up for the Social Entrepreneur of the Year Award 2014
What does your social enterprise do?
Evenbreak is a specialist online job board, run by and for disabled people which enables inclusive employers and talented disabled candidates to find each other. I had heard employers expressing frustration about finding it difficult to attract disabled candidates, as well as disabled job seekers not knowing which employers would take them seriously without discriminating against them. It seemed that much talent was going to waste.
Why are you passionate about this cause?
I had seen for myself issues around disability and employment – first as a diversity consultant talking to employers about inclusion, secondly as an employer having personally gained the business benefits of employing disabled people, and thirdly as a disabled person myself. My main frustration was seeing talented disabled people unable to thrive in employment because most employers couldn't see past their impairments.
What was your biggest challenge in scaling your social enterprise?
Deciding which growth strategy to pursue was a challenge, and listening to other social entrepreneurs and the diverse range of ways they had grown gave me some good ideas of what was (and what wasn't) possible!
How has the School for Social Entrepreneurs supported you?
The SSE Scale-up programme was fantastic. Evenbreak had proved that the concept worked, and was now ready to grow. Hearing other social entrepreneurs talk about their journeys was really useful and I learned a lot from the other students both informally, and through action learning sets (which still continue today). The programme gave me the confidence in myself and in my social enterprise to enable it to grow.
SSE was there at a vital part of Evenbreak's growth and I am indebted to the sponsors, staff and fellow students.
What have you done since being on the Scale Up programme?
We have attracted many more disabled candidates and inclusive employers, we have taken on more staff (all disabled, of course) and two Non-executive directors and won a number of awards. We have also added other services to our offering. Recently, we moved to a new and much-improved platform while remaining the most accessible job board in the UK. The platform works brilliantly on mobile devices and has many new features. We have also refreshed our branding.
What would your advice be to a social entrepreneur looking to scale?
Try to do a few things really well rather than many things badly. Surround yourself with people who know about things that you don't, listen to them, but make decisions based on your knowledge of your enterprise too. Keep your cashflow healthy – timing is everything!
If you've been inspired by Jane's story take a look at our courses and see how we can help make your idea a reality.