Andy Ross, New Caledonian Woodlands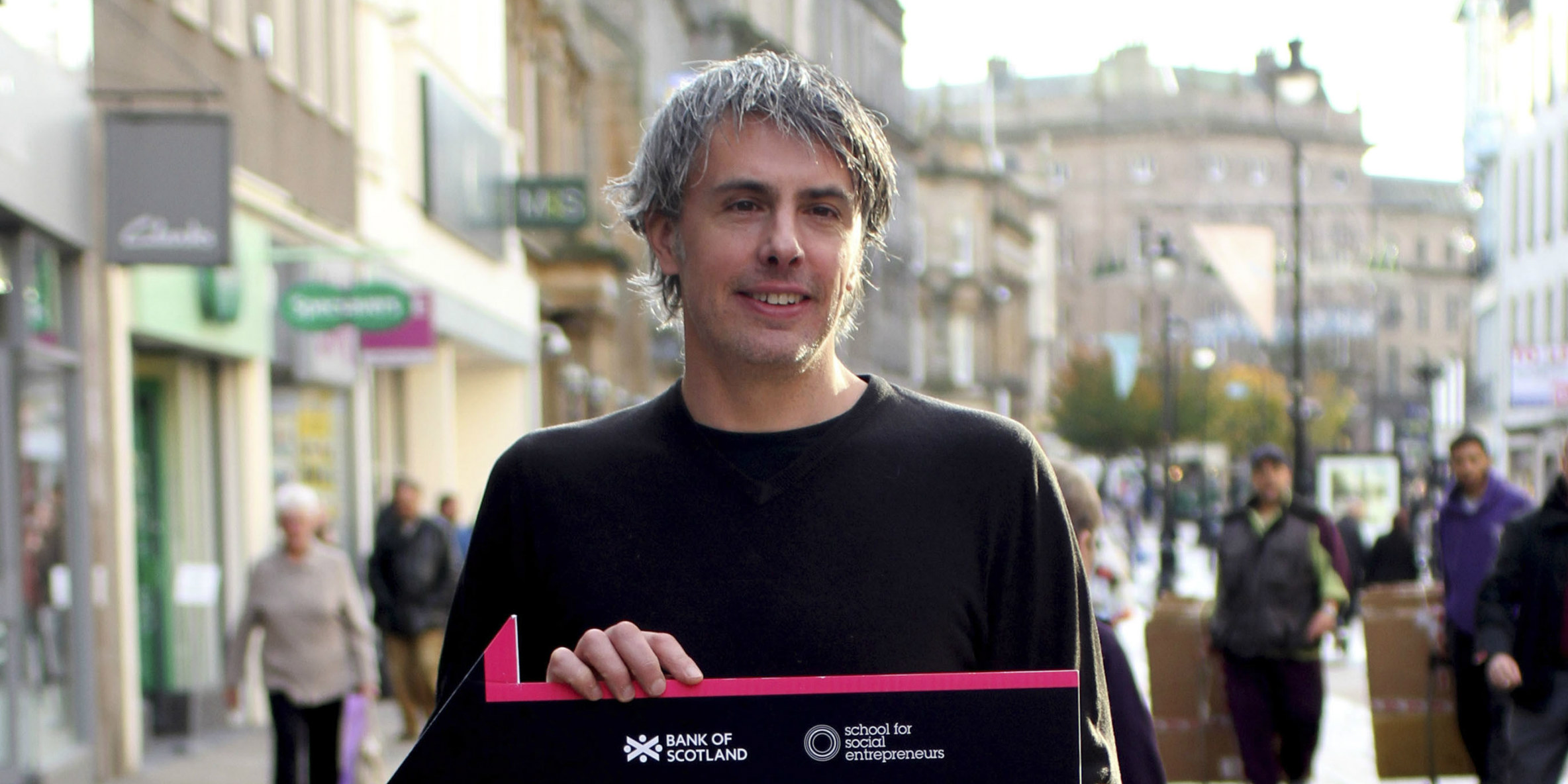 Andy is a fellow of the Lloyds Bank Social Entrepreneurs Scale Up Programme 2013-14 and was a runner up for Social Entrepreneur of the Year 2014. We caught up with him to learn more about his social enterprise and his journey with SSE.
What does your social enterprise do?
New Caledonian Woodlands nurtures people and the planet. It encourages environmental sustainability and supports people to improve their mental well-being. We work with over 1,000 people a year and of these, around 230 are regular project participants with whom we engage with regularly over a period of months or years. We're now in our tenth year, and in total, have engaged with over 8,000 people across our nine projects. We hope and believe that the ripple effect of our work spreads beyond what we can see and so we try to always act in a way that is consistent with our values, aims and beliefs.
Why are you passionate about this cause?
I am passionate about climate change and biodiversity loss because it is the biggest issue of our time and also the biggest threat for our future. Yet our society, based on its actions, sees environmental issues as something less important and less pressing – something that can be dealt with another day. I am passionate about mental health because I have experienced poor mental health and know how it feels to lose hope. I am passionate about bringing the 'people' and 'planet' together because they are intrinsically interlinked and so there is a lot to be gained by connecting people with planet.
What was your biggest challenge in starting your social enterprise?
Access to finance was the biggest challenge to scaling up our social enterprise. We overcome this by getting back up again every time we were knocked down; trying again and again, and by always reflecting on and updating our 'pitch'.
How has the School for Social Entrepreneurs supported you?
The Scale Up Programme was the single best form of support I have had in the ten years I've been running New Caledonian Woodlands.  I found it engaging, exciting, challenging and intense. I didn't miss a session and I feel I got a great deal out as a consequence of putting lots in. So I would encourage people doing an SSE course to do the same.
The most valuable parts were the Action Learning Sets and the witness sessions, but it was all amazing and as a consequence I think SSE is great!
What has your social enterprise done since being on the Scale Up programme?
In the year that we were on our scale-up programme [2013-2014], we doubled in size in terms of our turnover, staff capacity and participant numbers. Since then, we have maintained that new scale and have worked hard to consolidate that position and  stay close to our core values and purpose.
What would your advice be to a budding social entrepreneur?
Be sure your team are with you, be sure scaling will make you a stronger organisation and be sure that you can achieve a scale-up without damaging the value of what you do in terms of your social and environmental outputs.
If you've been inspired by Andy's story take a look at our courses and see how we can help make your idea a reality.