The Raunchy Rockers Experience are looking for a volunteer
22 Jun 2015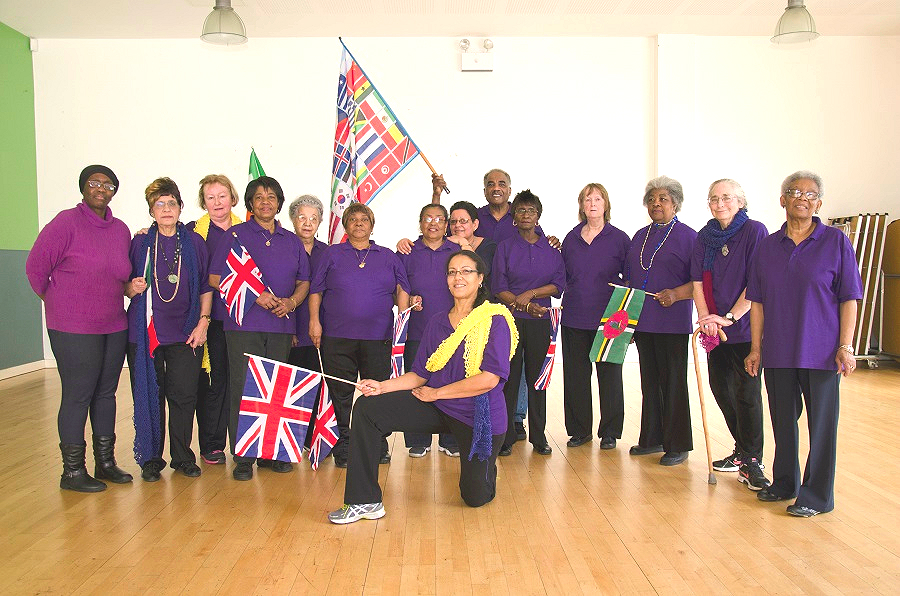 SSE Fellow led community group 'the Rauchy Rockers Experience' based in North West London are looking for a volunteer to help them with their social media and e-marketing.
About The Raunchy Rockers Experience (TRRE)
TRRE is a user- led movement which uses an adaptable fun prescription of music, movement, laughter and social interaction. This helps towards the building of personal and social resilience and wellbeing for people with long term illness, who may also be over 50.  TRRE is noted for being welcoming, hearty and uplifting.
Every week two divisions of TRRE, Chalkhill, Wembley and Acton Vale meet at their respective community centres to distress, share camaraderie and discuss how to improve and strengthen the brand. They also do outreach by performing at public events and visiting other groups and care homes. The aim is to have great fun, but also to try and to encourage others to remain active, build self-confidence and take responsibility for their own physical and mental health.
Find out more at http://www.theraunchyrockers.org/
About the role
Are you looking to gain some experience in a positive and fun environment?
Do you have experience of long term illness or understand what it's like to live with one?
Do you enjoy being around people of experience?
Are you able to commit to at least 2 hours per week plus occasional events/weekend activities?
Then you fit the bill for this exciting opportunity to get involved with a pioneering local organisation and gain valuable experience in effectively planning and implementing Marketing /e-Marketing activities.
 We can offer you
A fun and welcoming atmosphere to get you dancing, moving, chatting and most of all laughing every week. But the choice is yours how you want to participate
Lots of friendly support and the chance to become a member of our dynamic growing family.
Enhancement of your employment prospects and a reference
The opportunity help design and implement a creative marketing/e-marketing strategy  to help raise awareness to build stronger communities.  Including photography ,videography, and music production
The opportunity to network with other organisations and meet lots of interesting people from different backgrounds
The opportunity to go on some exciting road trips
Expenses
First aid training
Free criminal record check
If this sounds like you, please get in touch with – Allison – [email protected]