Suffolk Mums on a Mission to Raise Funds for Children with Cancer
15 Jun 2016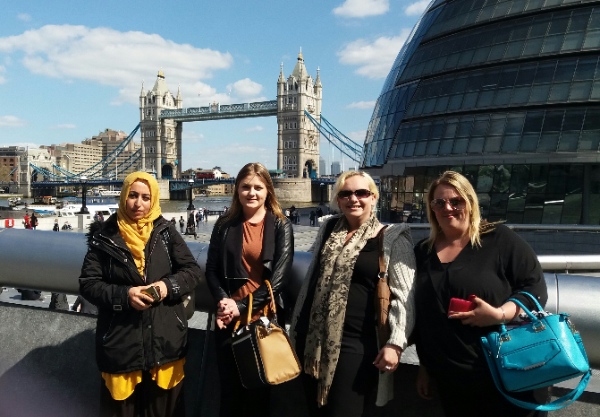 Students of the SSE East Back to your Future Programme are inviting mums to attend their 'More Than Mum' event, to raise vital funds for the children and young person's cancer charity, CLIC Sargent.
The SSE East Back to Your Future Programme supports mums in Suffolk that are looking to develop skills and confidence in taking steps towards employment, education or starting a new business.
Holly Mullings, SSE East Back to Your Future Programme student says:
"Daisy Turner from CLIC Sargent recently ran an inspiring session as part of the programme, where she talked about her personal journey as well as how much the charity does to support young people with cancer. After this, we were all compelled to support this great cause, and so have decided to arrange a fundraising event.
"We hope that mums in Suffolk will come along to our 'More Than Mum' fundraising event; we want them to come and feel inspired and pampered, and to leave feeling relaxed.
"Whilst taking part in the SSE East Back to Your Future Programme, we have all gained self-worth, belief and confidence, as well as developing lasting friendships. Through this event, we want to raise awareness of the amazing work that both CLIC Sargent and SSE East do for people in the area."
CLIC Sargent provided clinical, practical, financial and emotional support to more than 60 families in Suffolk coping with cancer last year.
Fundraising Manager at CLIC Sargent, Daisy Turner says: "It was a pleasure to meet these inspirational ladies, hear their stories and tell them about the work of CLIC Sargent.
"I am thrilled the group have taken it upon themselves to organise what promises to be a brilliant event to raise funds for our clinical, practical, financial and emotional support services."
The 'More Than Mums' event will be held at the Eastern Enterprise Hub (Ipswich office) from 11:00am-2:00pm, and will include a variety of treats, including hand massages, nail painting, cake and mocktails. There will also be a raffle, for which local retailers including Tiger, The Entertainer, Cake and Catwalk and RUSH Hair Salon have donated prizes.
For more information and to confirm your attendance, please contact Kim Trotter, Learning Manager on 01473 527100 or email her at [email protected]