SSE's first international programme supports female social entrepreneurs from UAE
22 Jun 2018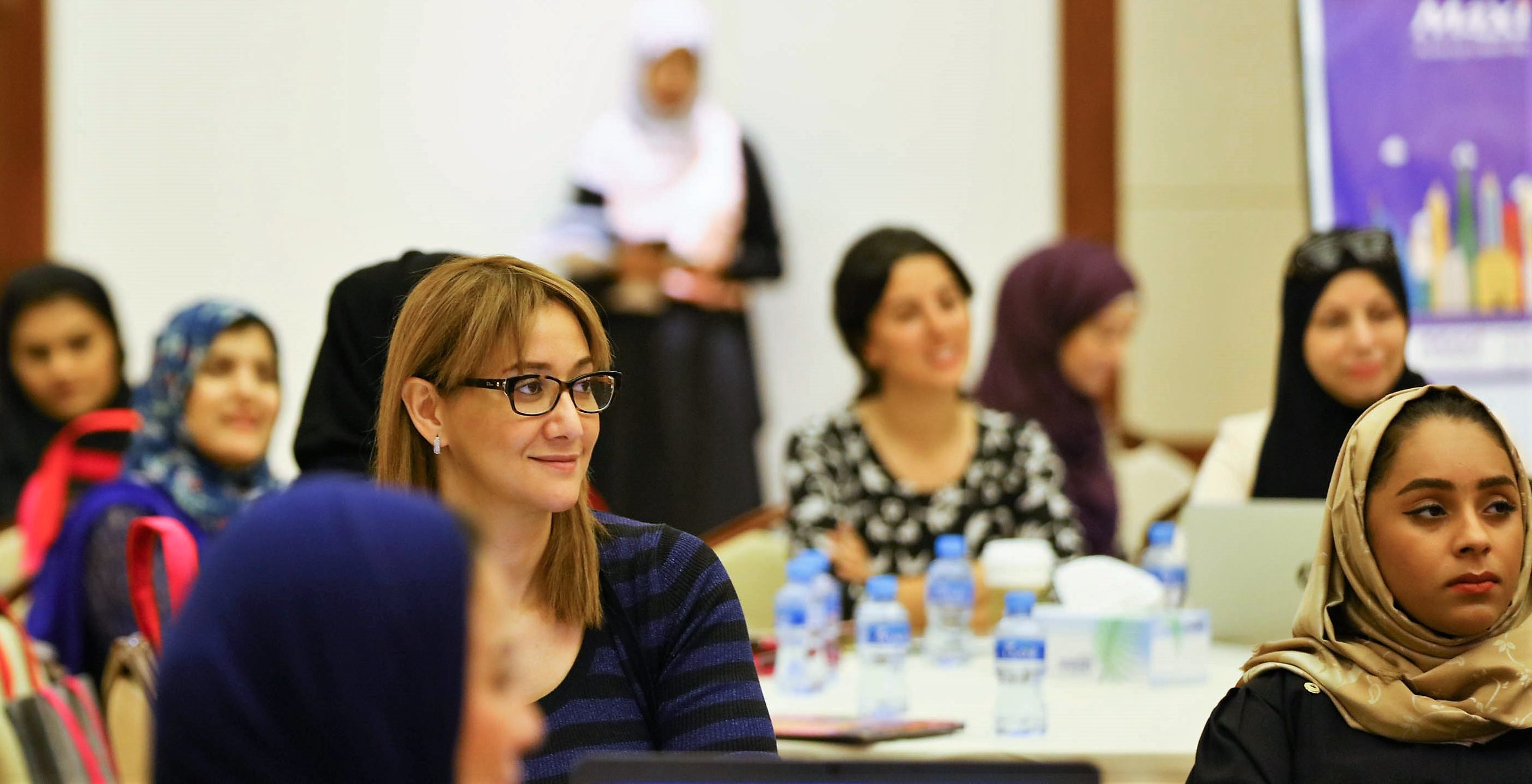 At SSE we believe in connecting people creating local impact with a global community. That's why we're excited to be launching our first international programme, supporting 20 female social entrepreneurs from the UAE through learning at SSE schools in Cornwall, London and India.
We have developed the Badiri Social Entrepreneurship Programme in partnership with NAMA Women Advancement Establishment to educate and inspire UAE-based female entrepreneurs to run a profitable business that can generate a positive social impact.
During the 10-month programme, participants will hear from business subject experts, take part in practical learning, and meet change-makers from around the world. Sally Heard, CEO of the SSE Cornwall, and Kylie Dickenson, programme manager at SSE London, visited the UAE in May to deliver the first part of the international programme. Speaking to BBC Radio Cornwall, Sally Heard spoke about the benefits of cross-cultural exchange and the exciting spread of social entrepreneurship across the world. "The bottom line is, you get a bunch of social entrepreneurs in a room and you'll find exactly the same magic as you do here in Cornwall or the rest of the UK," Sally said. We're looking forward to introducing participants to the thriving social enterprise scene in London and Cornwall in the summer months. They'll be getting first-hand exposure of what it's like to run a business with social purpose at its core, and working on applying their learning back in the UAE.
Our CEO Alastair Wilson, says of the programme: "The School for Social Entrepreneurs has been supporting social entrepreneurs for two decades through learning, connections and support. We are excited that the Badiri Social Entrepreneurship Programme will build strong roots in the UAE for enterprises to create social impact. The programme will empower women in business, equipping them with the skills, emotional resourcefulness and networks needed to create lasting social change."
You can follow the journeys of social entrepreneurs on this and other programmes by following SSE Cornwall, SSE India and SSE Central on Twitter.