SSE North West Graduation
14 Oct 2016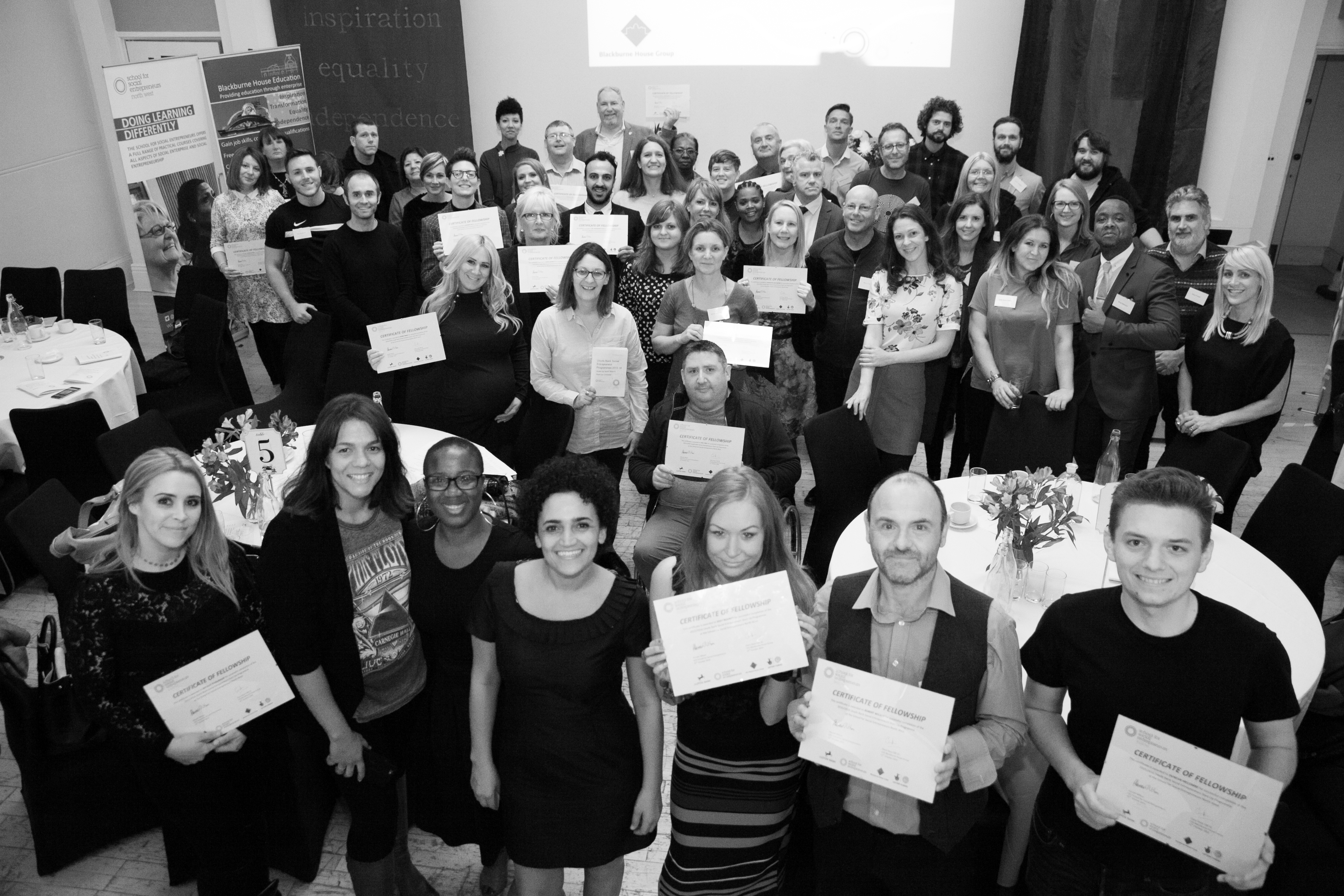 41 social entrepreneurs joined the SSE Fellowship on Wednesday 12th October following a vibrant SSE North West graduation ceremony at Blackburne House.
The Pulp Friction Atmosphere Glee Choir raised the roof with a repertoire of uplifting songs and Bernie Hollywood OBE gave a most inspiring key note speech to an audience of start up and scale up social entrepreneurs. The theme for the day was 'Triumph Over Adversity' with Bob Champion, Grand National winning Jockey and SSE North West Advisory Board Member Glo Simmons presenting students with their certificates.
With great food, laughter and great company, it was certainly a special day for all involved.