The awards keep coming for our Fellows
21 Dec 2015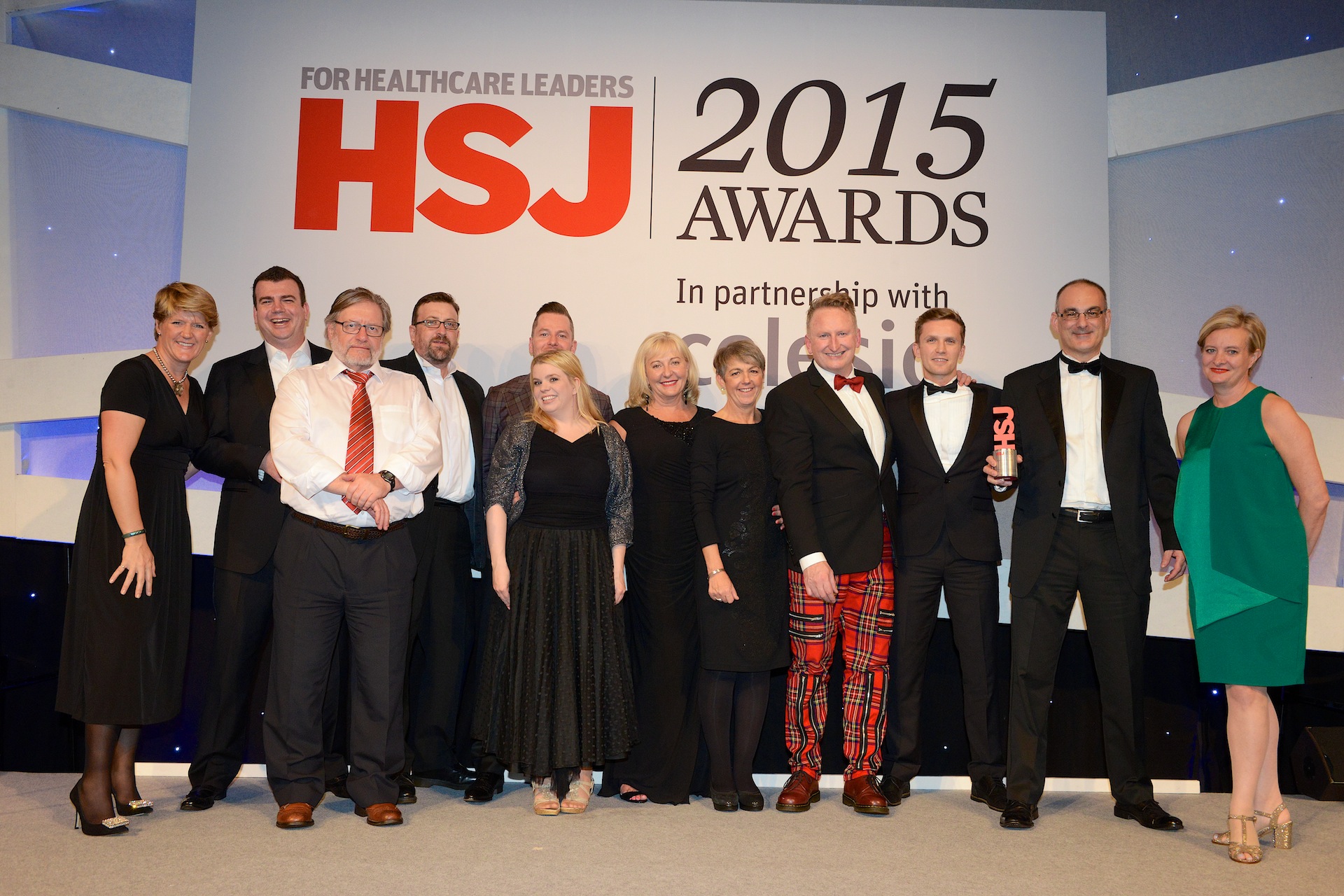 SSE North West Fellow social enterprise Wellbeing Enterprises CIC and NHS Halton Clinical Commissioning Group has won the Primary Care Innovation Award at the 2015 HSJ Awards.
The winners of the 2015 HSJ Awards were announced on 18 November at the Grosvenor House Hotel, London.
The Health Service Journal (HSJ) Awards, is the largest celebration of healthcare excellence in the UK, highlighting the most innovative and successful people and projects in the sector.
The awards were created in 1981 to recognise, on a national platform, the projects and initiatives that deliver healthcare excellence and innovation. By shining a spotlight on cutting-edge innovations and best practice, the awards give impetus to improving the quality of health care in the UK.
After review by esteemed judging panels, made up of senior and influential figures from the health sector, Halton Clinical Commissioning Group and Wellbeing Enterprises CIC won in recognition of their outstanding work.
From the judges:
This project was described as brave and courageous. The judges said it was a wonderful depiction of harnessing the 'sparkly eyed' people in the community and was a passionate example of what the future could look like.
Alastair McLellan, Editor, HSJ, said:
"Now, more than ever, we must work harder to encourage, recognise and celebrate excellence in the NHS. The service has chosen the HSJ Awards as the vehicle for this mission. We are very proud of that and of all our shortlisted and winning entrants".
Simon Banks, Chief Officer, NHS Halton CCG said:
"This is a great achievement for us all, the entries to this year's HSJ Awards grew by 20% with the 23 categories receiving an average 70 entries each. There is not a similar healthcare awards the world over which is so fiercely contested. Well done to everyone who has worked so hard to establish the Community Wellbeing Practice approach across the borough."
Mark Swift, Chief Executive Officer, Wellbeing Enterprises CIC added:
"It is a pleasure and a privilege to facilitate the co-design and implementation of the Community Wellbeing Practices scheme working with over 200 partner organisations from across the borough of Halton. The scheme looks beyond traditional medical approaches to consider the social dimensions of health and has helped more than 5000 patients so far to make improvements in their health and wellbeing levels. The scheme has spawned many new innovations and has galvanised efforts to address inequalities in health locally."
Now in its 34th year, the 2015 event saw a record number of entries, with over 600 different organisations entering.