SSE fellow wins award at NatWest x Pioneers Post WISE100 event
8 Mar 2023
Fantastic to see Natalie Dinsmore formally recognised for her achievements. The founder / director of More Life Home CIC was announced as the winner of the WISE100 Star of the Future category last night, presented to a CEO or leader showing star qualities, relatively new in their social enterprise career, with five or fewer years of leadership experience.
More Life Home is a London-based social enterprise that collects and recycles furniture and clothing that would otherwise be sent to landfill and redistributes it to people facing furniture poverty.
Having attended SSE's Writing Successful Bids programme in 2018, which equipped participants with the skills they needed to secure funding for their social enterprises, Natalie went on to develop More Life Home CIC, founded in February 2020.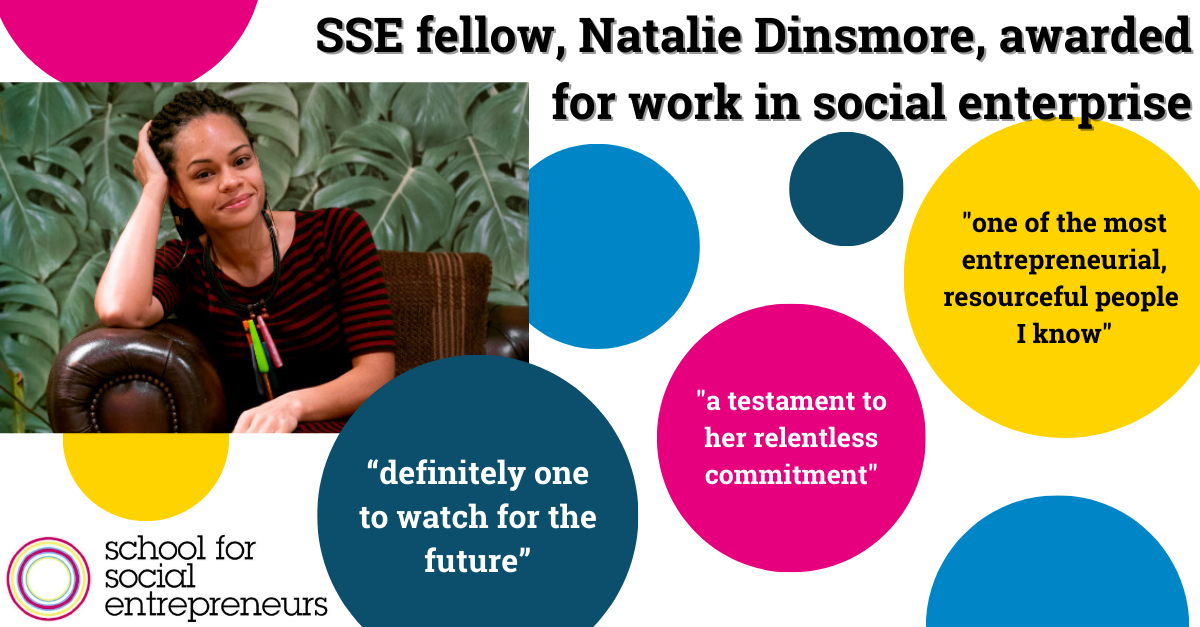 In order to fund their mission, More Life Home sells high quality furniture at a low cost to anyone in need of new furnishings for their home, with discounts being offered to those from the local area, Tower Hamlets, in receipt of benefits.
Natalie's social enterprise has received so much interest, they've had no option but to build capacity, and have now secured two public-facing retail stores based in London. So far, More Life Home has saved 130 tonnes of furniture from landfill, recycled 95% of items donated to them and supported 650 households and its core team has grown from three to seven people.