SSE Fellow teams up with local library to launch collection of LGBTQ+ books
30 Jun 2016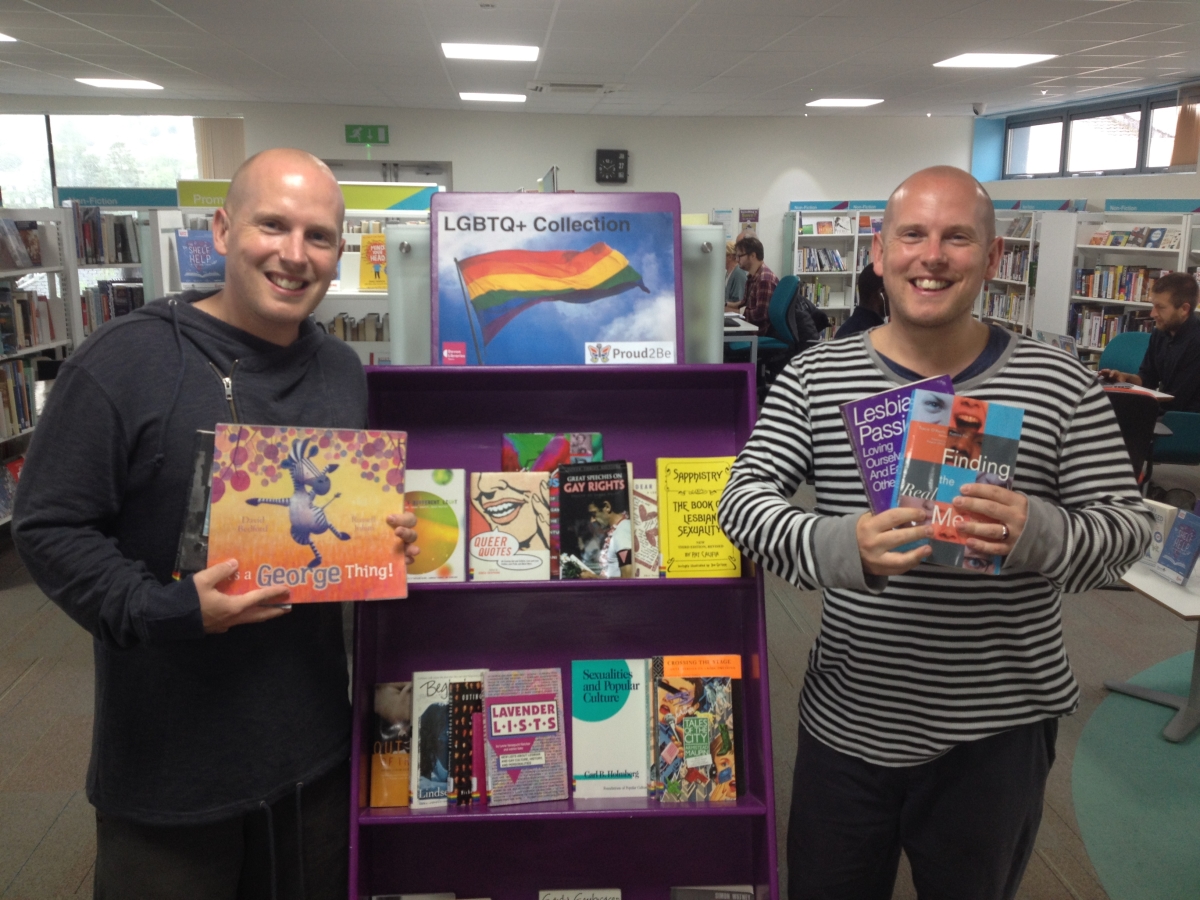 SSE Fellow, Proud2Be, have teamed up with Totnes Library to launch a new section of LGBTQ+ (lesbian, gay, bisexual, trans &/or questioning+) books.
For the first time ever, members of the library will be able to borrow a diverse mix of books that cover the histories, issues and the lives of gender and sexual diversities.
Jo Longhurst, First Assistant at Totnes Library said:
"We're extremely excited to have our new LGBTQ+ selection of books, kindly loaned to us by Proud2Be. Totnes Library now has the largest collection of LGBTQ+ books in the county and we are really proud to offer this collection to support our local LGBTQ+ community.
Libraries offer an inclusive space for everyone to use. We have loads of diverse resources, free computer access and a huge range of events, so come and join! It's free and you only need one library card to access our network of 50 branches across the county, there's something for everyone and we look forward to welcoming you soon."
News of the initiative comes just days after Proud2Be celebrated 5 years since its launch. Since 2011, Proud2Be has established itself as a well-known and well-respected organisation in Devon.
Proud2Be co-founder Mat said:
"We are very proud to be working alongside Totnes Library to launch its first LGBTQ+ section. We truly believe this is a great step in increasing representation of people of gender and sexual diversities and a fantastic way of celebrating and nurturing diversity, in Totnes and beyond."
Proud2Be are also set to host a fundraiser disco on Saturday 9th July, 8pm-midnight (doors close at 10.30pm) at The Barrel House, Totnes. Tickets are £7 and are available on the door. The event is open to everyone (18 and over).
Co-founder Jon Said:
"The disco will be a great opportunity for us all to celebrate what Proud2Be has achieved in the last 5 years. The organisation wouldn't be where it is today, without the support, passion and energy of our volunteers and supporters- who together ensure that the Proud2Be vision is a reality. It has been a privilege to share the last five years with you- here is to the next five!"
To find out more about Proud2Be please visit: www.proud2be.co.uk