SSE Fellow Proud2Be Nominated for the UK's Largest Diversity Awards
12 May 2016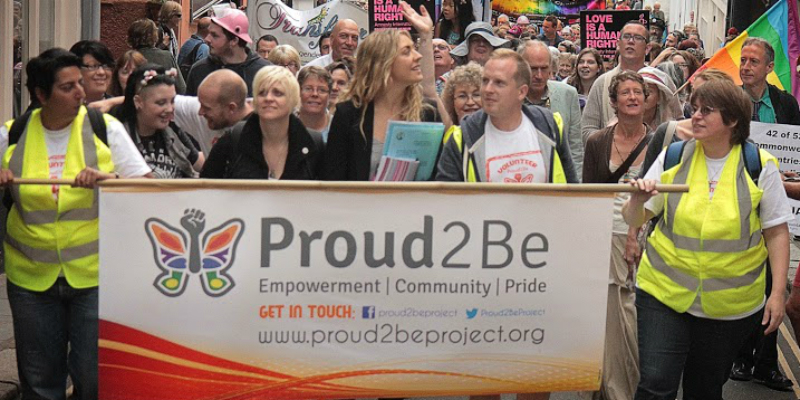 SSE Fellow, the Devon-based social enterprise, Proud2Be has been nominated for the LGBT Community Organisation Award at The 2016 National Diversity Awards.
The ceremony celebrates some of the excellent and inspiring achievements of positive role models and community organisations from across the UK. The awards aim to recognise nominees in their respective fields of diversity including age, disability, gender, race, faith, religion and sexual orientation.
Proud2Be is a social enterprise that supports lesbian, gay, bisexual, trans &/or questioning+ (LGBTQ+) people, their families and friends, in Devon and beyond.
Founders Jon and Mat said: "We are thrilled that we have been nominated for a national diversity award, particularly as it recognises Proud2Be as a community organisation. We have spent the last five years working alongside our wonderfully diverse and vibrant community and it has been a pleasure to see so many people come together and support one another in the face of adversity. Thank you to all who have voted for us and to all those who continue to support us!"
The National Diversity Awards 2016 in association with Microsoft will be held in Liverpool on September 16th.
Vote for Proud2Be here (takes you to another site).