SSE Fellow Breathe Arts Health Research continues magical run by scooping a nationwide NHS award for rehabilitation
2 Feb 2016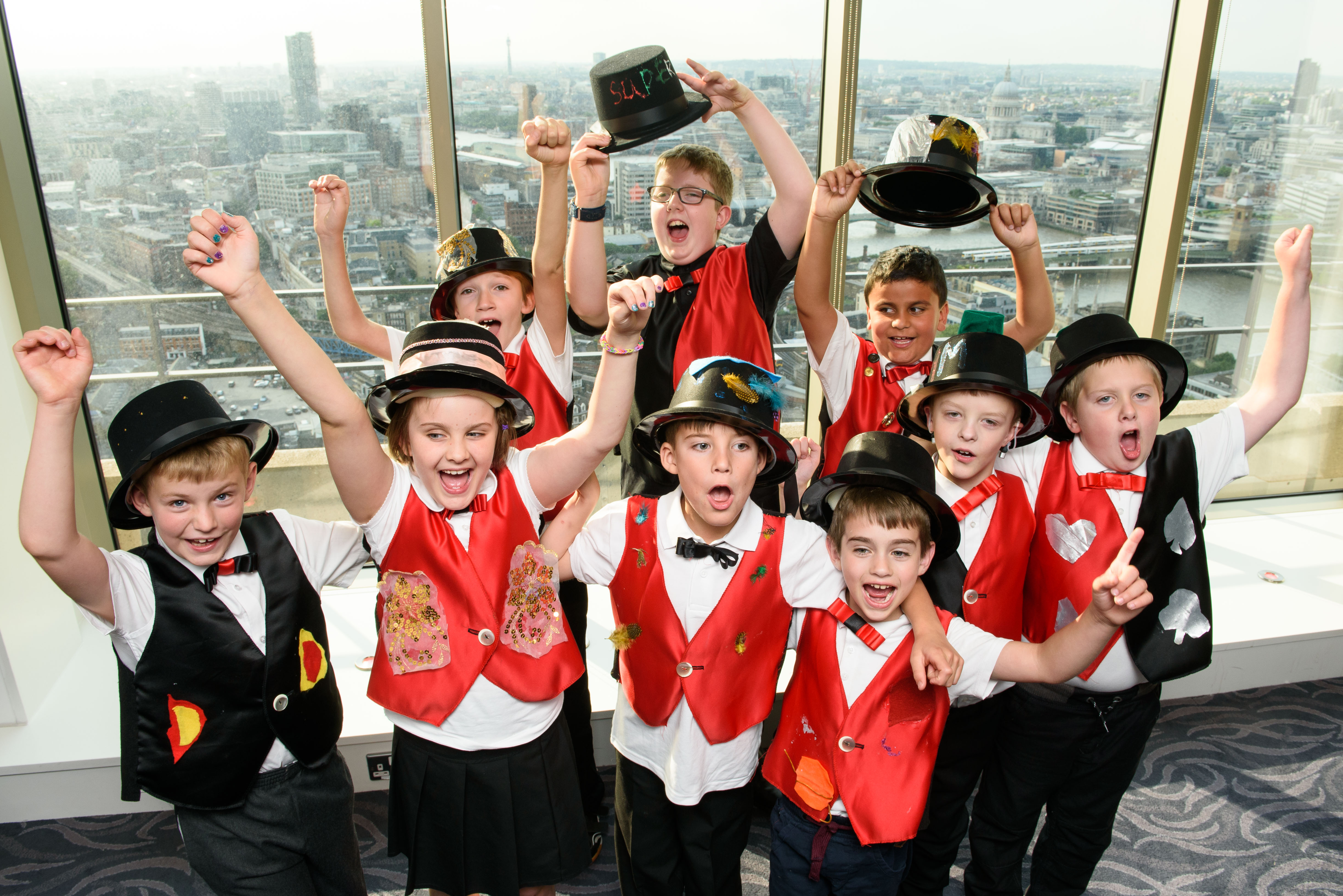 Breathe Arts Health Research (Breathe), the not-for-profit social enterprise, is delighted to announced that its flagship programme, Breathe Magic, has won the nationwide NHS Innovation Challenge Award for their approach to rehabilitation.
The NHS Innovation Challenge prizes were created to celebrate and reward treatment programmes which use new ways to effectively tackle the ever-growing challenges faced by healthcare professionals, in an era of serious budgetary constraints.
Breathe Magic's Intensive Therapy Programme is an evidence-based initiative which uses principles of magic and sleight of hand to deliver 78-hours of one-to-one, intensive therapy to young people with hemiplegia – a debilitating weakness in one side of their body. Occupational therapists work alongside Magic Circle magicians to build hand and arm function, cognitive abilities and confidence .
Robust clinical evidence shows that many participants demonstrate an 80% improvement in hand and arm function, and significant motor skill improvements are maintained 6 months after the programme. In addition, children and parents report improved psychological wellbeing, the building of support networks and friendships, and the need for fewer hours of support. This approach is now being trialled with other user groups, including adult stroke patients and those suffering from serious mental illness.
Yvonne Farquharson, Managing Director of Breathe, said:
"Every award is thrilling, but to have this recognition of our approach to healthcare from NHS England is particularly special. We know that putting the arts and creativity at the heart of treatment programmes is crucial and this award is another endorsement that the NHS thinks the same. We are part of a movement which is championing for the inclusion of arts-based innovative therapy across our health system." 
This award comes on the back of a hugely successful year for Breathe including: securing the Lammy Award for Innovation, this time from the Clinical Commissioning Group (CCG) in one of London's largest borough's, Lambeth.
Yvonne Farquharson continues:
"In the last few months Breathe Magic's work has won the recognition of national and local healthcare commissioning services. While the award is, in itself, very exciting to us, the true value of our win comes in the ability to scale-up our activities and offer more services to more young people. Awards like these enable Breathe to take our work further and, for me, that is the most important prize in the world.
Suzanne Rastrick, Chief Allied Health Professions Officer, NHS England, said:
"I congratulate Breathe Arts Health Research for winning the NHS Innovation Challenge Prize for Rehabilitation. Their innovative approach, delivering intensive therapy through teaching magic, makes a real difference for children with hemiplegia. The judging panel was extremely impressed by the partnership working of Occupational Therapists and the children's families, to improve their motor skills and psychosocial wellbeing."
Professor Tony Young, National Clinical Director for Innovation, NHS England said:
"NHS England are delighted to have selected Breathe Magic for the NHS Innovation Challenge Prize for rehabilitation. Their results speak for themselves and they are making a real difference to the lives of the young people they treat, through their holistic and evidence-based approach to care. We are very pleased that this award will help Breathe expand its services to benefit more young people throughout the UK, and we look forward to helping them with this scale-up process."