Social Enterprise APPG Chair calls for Match Trading at parliamentary event
18 Jul 2023
Last night SSE welcomed a brilliantly diverse, group of SSE fellows, sector friends and policy makers to our packed parliamentary event. Sir Stephen Timms MP kindly sponsored 'Celebrating the Power of Social Enterprise'. As division bells rang in the hot and crowded Attlee Suite, striking proposals were made to answer the question of the night: "How do we create the right conditions for social enterprises to grow and create more impact?"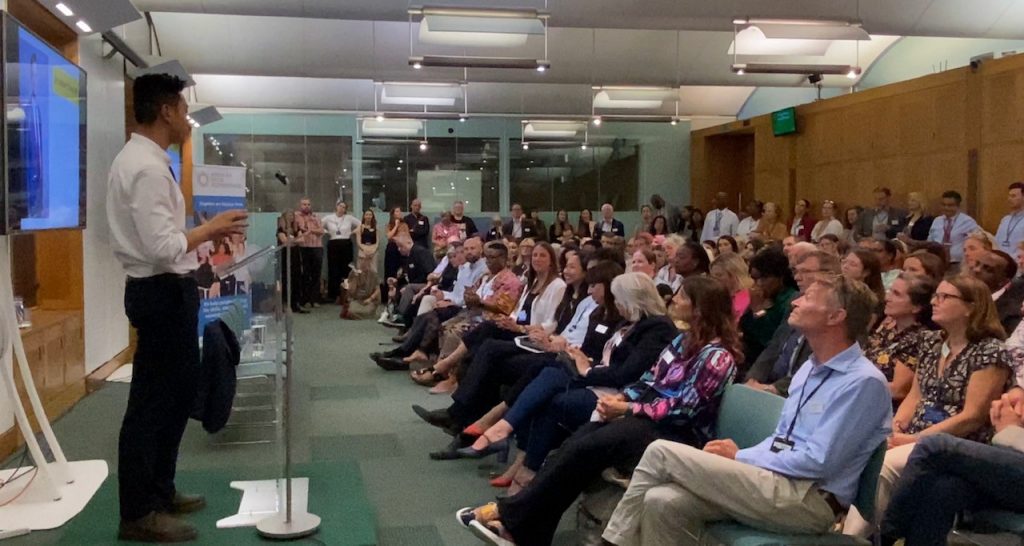 Here's a distilled summary of our top take-aways from the event.
During her keynote speech, Chair of the APPG on Social Enterprise Jo Gideon MP pointed to the…
"…enormous role social enterprises have to play in economic development as well as bringing together communities for common purposes". "A new way of grant funding is long overdue. Traditional funding is a time limited solution and the key is long-term sustainability and encouraging enterprises to trade more. Social enterprise to me is about wanting to make as much money as possible but wanting that money redistributed into the community. I believe Match Trading is good example of funding that encourages trading and increased sustainability. The facts behind it speak for themselves, with 34% trading income (FY 2021/22) increase for SSE Fellows."
School for Social Entrepreneurs CEO, Alastair Wilson introduced the future vision for Match Trading.
"Alongside traditional grants and social investment, we believe Match Trading is a tool that can really supercharge the social enterprise movement. We need to give agency and power to social entrepreneurs so they are trusted to tackle society's biggest challenges. We are calling on funders to join our movement and work with us to adopt Match Trading as part of their portfolio. We would love you to join us in our endeavour".
As the atmosphere continued to buzz, three fantastic panel members spoke first about their individual journeys and experiences, before putting forward their own perspective on the question of the evening.
"I wear multiple hats, as CEO of The Social Investment Consultancy and co-founder of The Pathway Fund [but] deep inside I am a social entrepreneur, having started my own organisation over ten years ago. I've overheard snippets of conversation around the room already tonight; people want to celebrate each other's successes. I know how difficult a journey it can be and I can thank SSE for creating moments like this where we can get together and celebrate".
Bonnie Chiu – CEO, The Social Investment Consultancy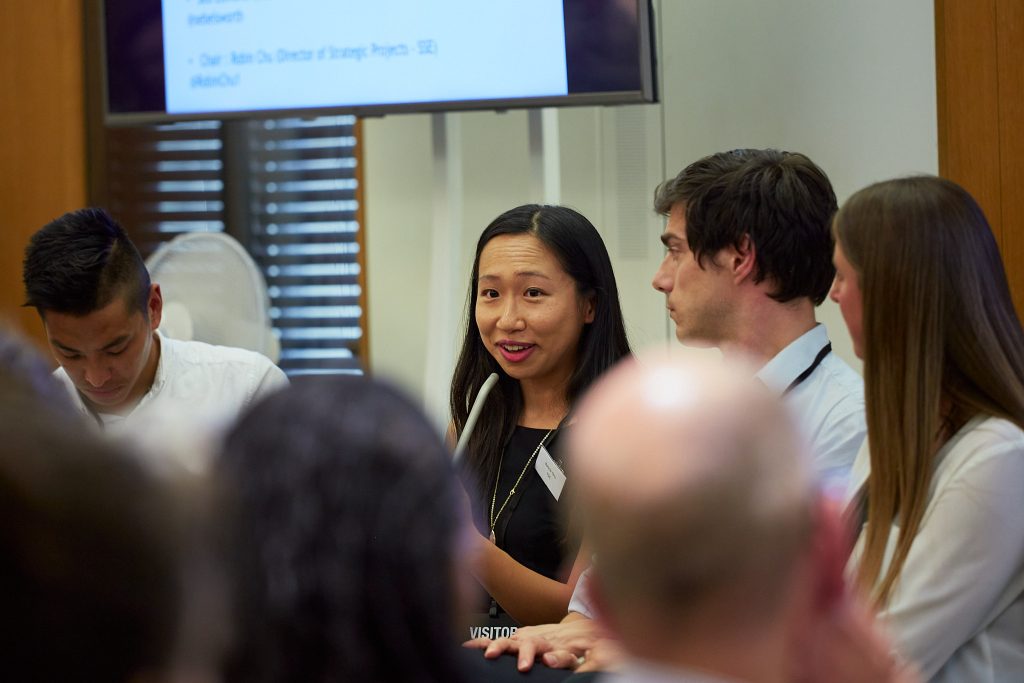 Yvonne Farquharson emphasised that despite her social enterprise Breathe Arts Health Research being a thriving organisation today, with 16 employees and £850,000 turnover, it took three years of rejections and over 100 rewrites of the business plan to achieve this success. Being told early in the journey of Breathe Arts that she needed to 'tap into her networks' wasn't helpful as those networks didn't exist. Yvonne emphasised the need for multilayered approaches to supporting and scaling social enterprises that are more than just about the money.  
"I didn't have networks and I was trying to operate in a world [when I first started in my twenties] with crazy barriers put in front of me. It was multi-layered, what I needed, and SSE gave that to me. Breathe Arts Health wouldn't be here if not for that support which encompassed mentoring, access to corporate expertise and networking support. Social enterprises need more than just money; they need skill development and peer network support."  
Managing Director of Breathe Arts Health Research, and SSE Trustee, Yvonne Farquharson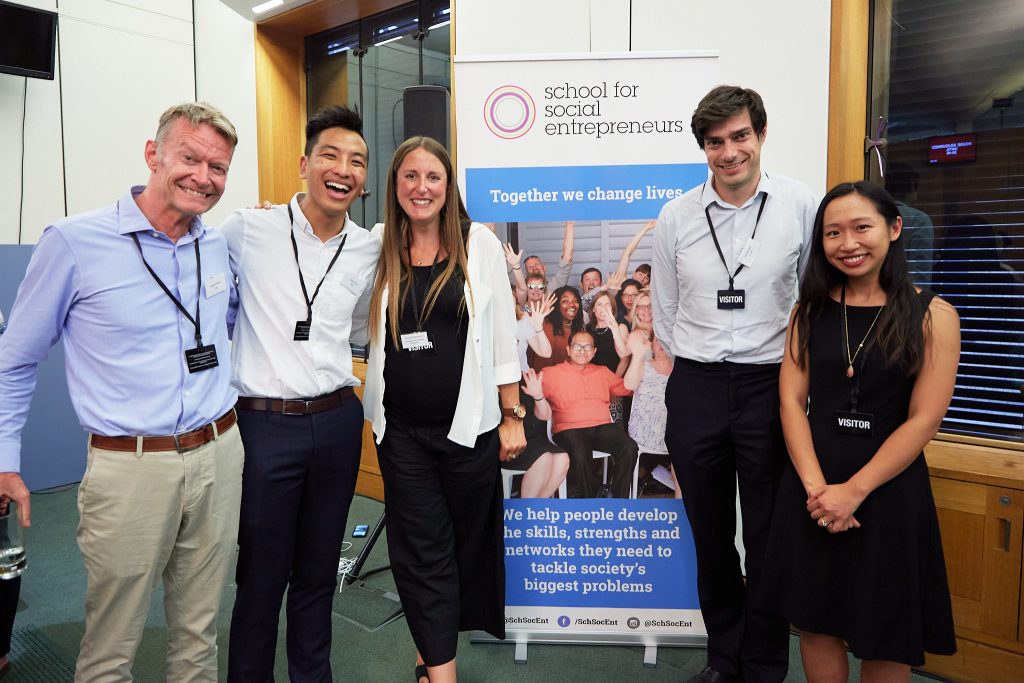 Chair Robin Chu (Director of Strategic Projects, SSE) asked the panel how we ensure the right sorts of funding reach the communities that need it the most at the right time. In answer, Seb Elsworth (CEO – Access, the Foundation for Social Investment) emphasised that access to finance remains one of the top challenges for social enterprises being able to grow and highlighted the work the Community Enterprise Growth Plan is doing to encourage the enterprise grant making movement.   
"The social investment sector has done a huge amount of work [over the past decade] recognising the needs of the eco-system that social enterprises operate in. With support from the government and Big Society Capital, we have increased the amount of smaller size investment packages and viable blended fund products for social enterprises and made sure investment reaches much deeper into the market. We're now really excited to be working with a huge range of partners on the Community Enterprise Growth Plan to encourage the enterprise grants movement which will support more organisation where it isn't appropriate for them to take on investment yet to trade more. Match Trading is a really exciting example of this. I think all funders should be looking at their funding and asking themselves what role are their grants playing in the business model of the organisations they support."  
Seb Elsworth, CEO – Access, the Foundation for Social Investment
This event was an exciting opportunity to get together as a sector, as policy makers, sector leaders and front-line practitioners, and not only to celebrate the fantastic work the sector achieves day in day out. There was a clear call for new ways that social enterprises can access the finance they need to innovate, solve issues and support the country's economic regeneration.
Our sincere thanks, and the last word, to sponsor Sir Stephen Timms MP.
"Great to hear about Match Trading today and the idea of mainstreaming – really substantially increasing the scope and the scale of social enterprise."