Shpresa Programme and the Covid-19 Emergency Response Project
4 Jun 2020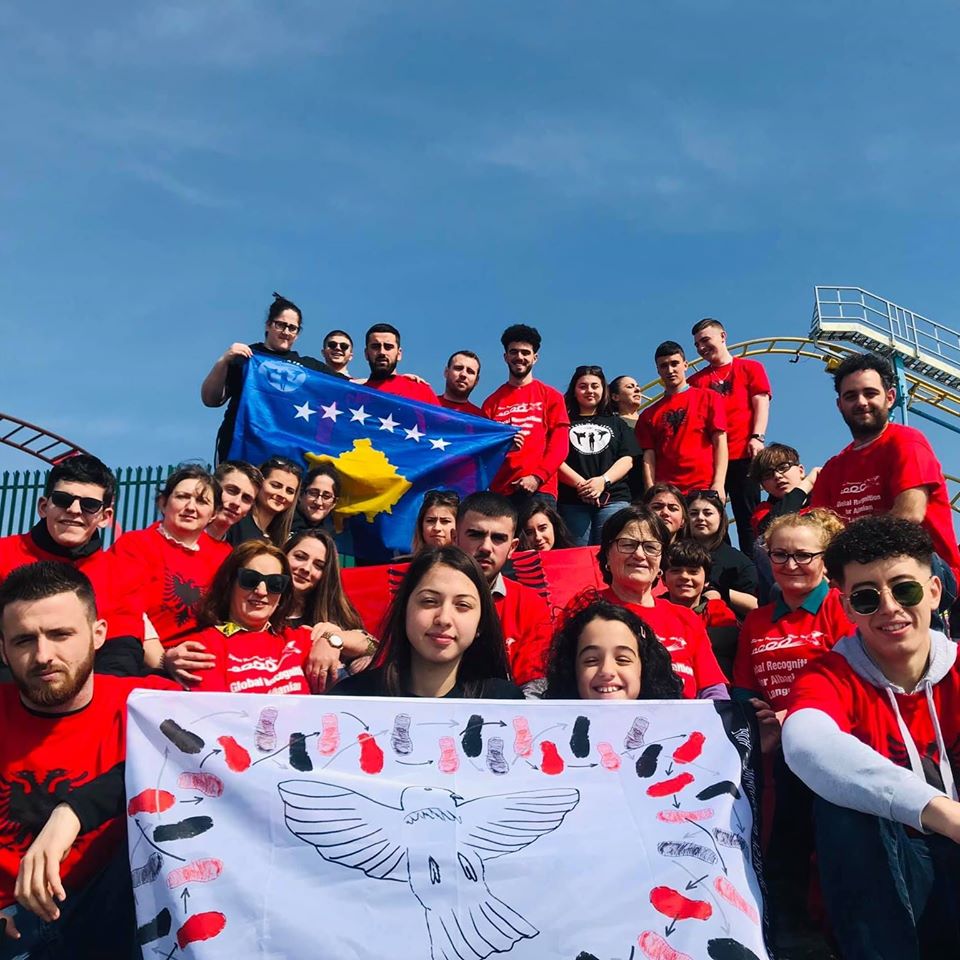 Shpresa Programme promotes the integration of the Albanian-speaking community in the UK. Many fled persecution in the early 1990s with some seeking asylum in the UK. The team works with all members of the community including refugees, migrants, young people and families, and those affected by domestic violence and mental health issues. In this guest blog, founder of Shpresa Luli Nuzi shares how they've responded to Covid-19. Luli was also a trustee for SSE for 15 years.
Impact of Covid-19
From the start we knew that the pandemic, lockdown, and social distancing would significantly disrupt the work we do.
Our first step was to ensure our staff and volunteers were set up to work from home and reach our service users via telephone to discuss their needs. To help them, we needed to move our current services online and train them on how to use the technology. This has allowed us to continue providing English classes for adults, Albanian classes for children, and professional counselling and therapy sessions through our partnership with Manor Gardens and Croydon Drop In.
We also provide virtual information sessions to 300 people around domestic violence, parenting benefits, employment rights, and more.
Our work with Looked After Children / Unaccompanied Asylum-Seeking Children (LAC / UASC) hasn't stopped either. Weekly video calls give the young people access to different activities and a chance to socialise during this period of isolation – from dance sessions to exploring what diversity and equality mean to them.
But we knew this wasn't enough. Many of our users have been struggling because of the repercussions of Covid-19 and lockdown. The most pressing issue being that vulnerable users have limited access to food and money. And so the Covid-19 Emergency Response Project was born. Our first step was to raise much-needed funds. We started an initial emergency Crowdfunder which raised around £3,000 – a huge success.
Here's how we've been using the money and support to continue working with our beneficiaries.
Combatting isolation with phone support, befriending and storytelling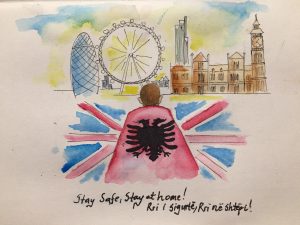 Shpresa – which means 'hope' in Albanian – has always been about building a safe community. We started our phone support and befriending project to translate our mission to the virtual world, mitigating the social impacts of quarantine and keeping our users engaged. But above all, to support the most vulnerable people in our community – young people in care.
We also learned that some of our users living in hostels and shared accommodation were worried about their young children and how to keep them entertained and focussed. So we set up a storytelling project where our volunteers virtually read a story to the children with their parents. These volunteers are English-speaking from a professional background such as law and education, including friends from the SSE community.
Donating and delivering food, money, and tech
The biggest and most resource-consuming part of our Covid-19 Emergency Response Project is the food delivery and cash payments to our most vulnerable users. Our volunteers deliver to around 138 households who without our help would be unable to buy food.
As we've moved our work online, access to internet and tech devices have become vital. We used some of the money raised to cover internet costs for users. And we're collecting laptop, tablet and computer donations from the public to ensure they can stay connected, and work or study from home.
It has taken a tremendous effort from all our volunteers and staff to coordinate this part of the project. The needs of our users are increasing every week, and so the initial £3,000 was very quickly depleted. But thankfully our existing funders are backing our initiative.
Fostering strong partnerships
Our funders, partners and supporters have helped bring our ideas to life. The Paul Hamlyn Foundation supported us with a £20,000 grant to help us shift services online, top up funds for the Emergency Response Project, and recruit a new member of staff to coordinate the project. We received an additional £5,000 from Trust for London.
Islington Law Centre MiCLU and Garden Chambers are using their expertise to help and advise our service users who are currently not in the immigration system. Money A&E works with our volunteers to provide benefits advice and support with universal credit applications. The more people we get set up with state support, the more we can help others who don't qualify for universal credit.
While this funding and support allows us to keep running Shpresa and help our users throughout this difficult period, even more is needed. Our project is growing in demand, attention, and energy. We need all the support we can get.
As a user-led learning organisation, sharing our own learning, experiences and models is part of our identity. Which is why we would like to focus time and resources on creating a toolkit exploring how local authorities, third sector organisations, voluntary groups and community groups can effectively deliver projects to support one another during this crisis.
Would you like to donate to Shpresa? Follow this link. Looking for a volunteering opportunity? Get in touch with Luljeta Nuzi,

[email protected]