Shifting London: A festival of ideas for businesses for good in our capital 
31 Jul 2023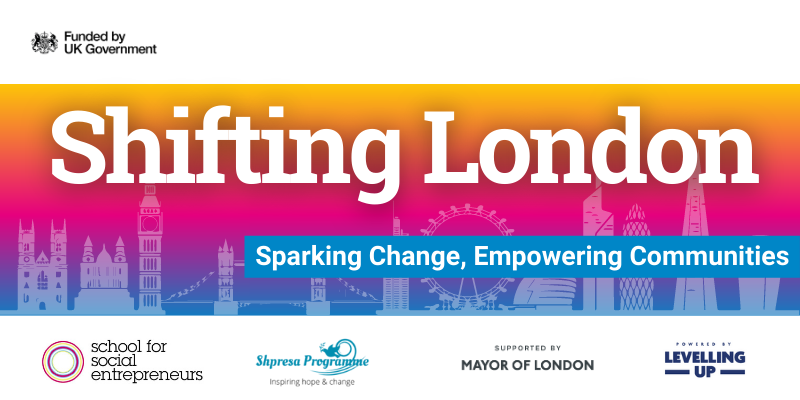 In the heart of London, a powerful movement is taking shape, one that seeks to create transformative change and opportunities for growth in under-represented sectors. Shifting London, an innovative initiative launched with the Shifting London Festival powered by SSE (School for Social Entrepreneurs), is on a mission to revolutionise the way things work in the capital. By empowering individuals with ideas to bring about change in their communities, this unique initiative is harnessing the potential of businesses for good to drive social innovation and create a positive impact in society.
Empowering Under-Represented Communities
Shifting London recognizes the importance of amplifying the voices and contributions of under-represented communities. The initiative seeks to create a level playing field, ensuring that marginalised individuals and communities are included in shaping the future of these sectors. 
Supporting Social Entrepreneurs and Innovation
At the core of Shifting London lies the belief that true change is fostered through innovation, not just fixing existing problems. By nurturing brilliant ideas, the festival provides a platform for them to start to develop their concepts and turn them into thriving businesses for good via a series of workshops and a long programme after the event. SSE understands that these entrepreneurs, with their lived experiences and deep roots in their communities, are best positioned to drive meaningful impact. 
Through targeted support and resources, the Shifting London initiative equips social entrepreneurs with the tools and knowledge needed to succeed. From ideation to implementation, the festival and onward learning guides people on a journey to create sustainable, scalable solutions that tackle social and environmental challenges.  
Why Shifting, Not Just Fixing?
The essence of Shifting London lies in its philosophy of "shifting" rather than merely "fixing." We recognise that systemic change requires a deeper and more sustainable approach. Rather than attempting to patch up existing issues, Shifting London aims to make small, targeted changes that can yield significant impacts. By focusing on systemic shifts, Shifting London enables a snowball effect of positive change, creating a ripple of transformation that resonates throughout society. 
Shifting London represents a powerful movement that exemplifies the potential of businesses for good in bringing about transformative change in society. The Shifting London initiative consists of: 
The

Shifting London Festival

on Wednesday 20 and Thursday 21 September at Lift in Islington. 

 

The

Shifting London Pre-festival sessions

that start on 22 August and are an opportunity to explore ideas for sparking change and setting up a social or environmental impact business for good.

 

The Shifting London Workshops supporting people to continue to explore opportunities with the local and social economy developing the key skills required to start up a social enterprise or business for good. These will be launched at the Festival.

 

The Shifting London Learning Programme which is a social economy growth programme that will run for 12 months with 2 cohorts – start up and trade up. Both will have grants attached. 

 
By empowering under-represented communities and supporting future social entrepreneurs, the Shifting London initiative is driving innovation and fostering positive impact. With collaboration, funding, and a commitment to shifting rather than fixing, Shifting London is paving the way for a brighter, more inclusive future for the capital and beyond.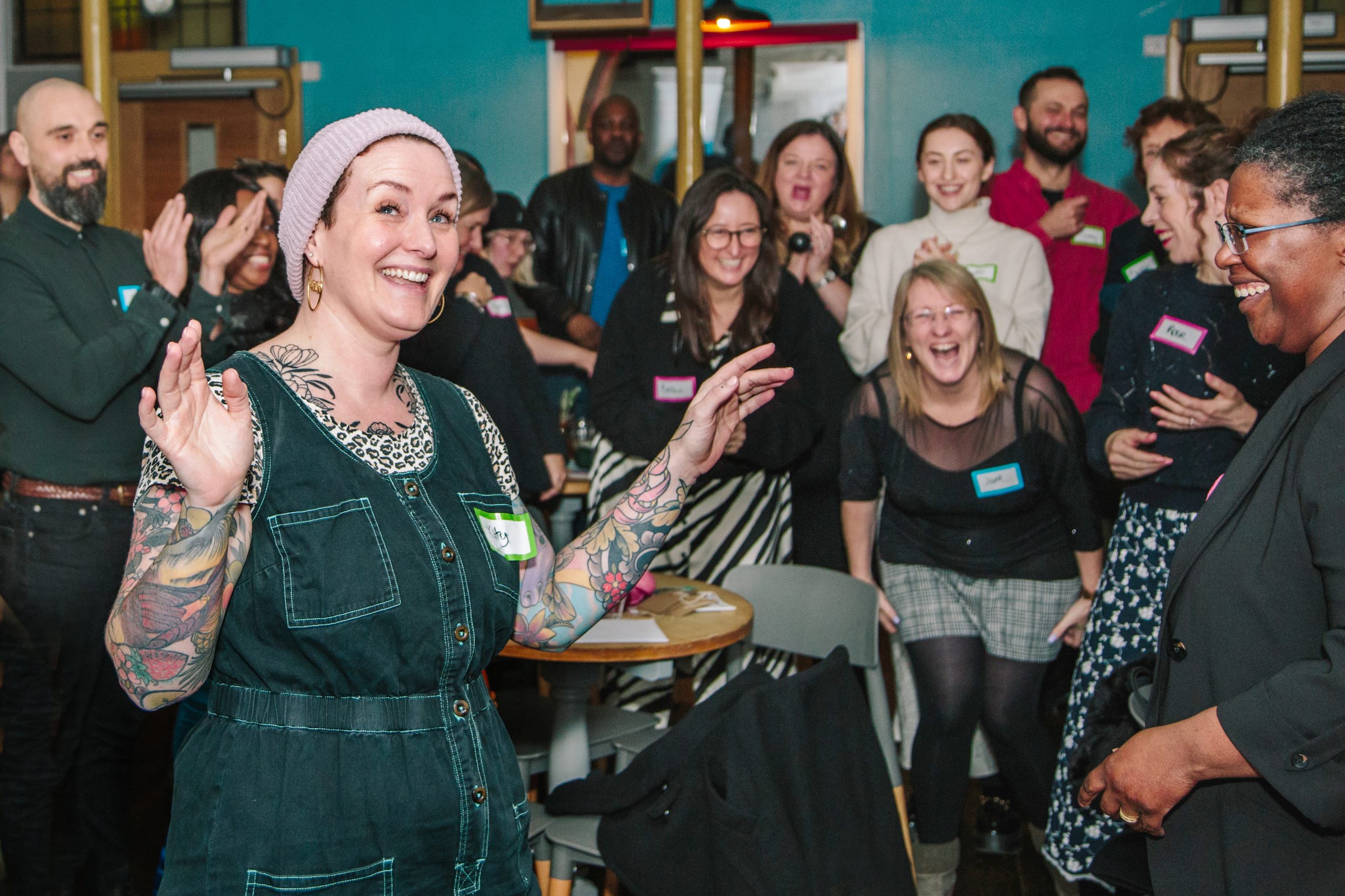 Levelling Up with Collaboration and Funding
Shifting London is funded by the UK government through the UK Shared Prosperity Fund. The Fund is a central pillar of the UK government's Levelling Up agenda and provides £2.6 billion of funding for local investment by March 2025. The Fund aims to improve pride in place and increase life chances across the UK investing in communities and place, supporting local business, and people and skills. We're working alongside our partners; Inclusion London and Shpresa to deliver the initiative.