Our response to the Civil Society Strategy
10 Aug 2018
The government has launched its first Civil Society Strategy in 15 years. In May, we worked with UnLtd and Social Enterprise UK to consult with social entrepreneurs, then made our recommendations to government on what it could do to better support social entrepreneurs and social-sector leaders.
We're encouraged to see many of the challenges and ambitions of the people we support being recognised in the strategy. But there's still much work to be done! Here's our take on what the strategy means for social entrepreneurs and social-sector leaders, from our CEO.
Alastair Wilson, chief executive of the School for Social Entrepreneurs, responds to the government's Civil Society Strategy…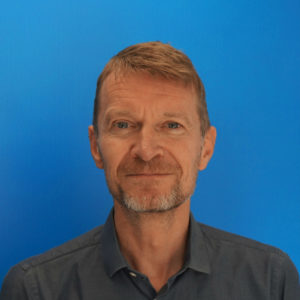 Championing social enterprise
"The publication of the Civil Society Strategy is a welcome first step in acknowledging the vital role civil society plays in creating strong, vibrant communities and in contributing to inclusive growth in the UK. Obviously, we think social enterprise is an essential part of the mix here. So we're delighted to see the government advocating for social entrepreneurship and recognising how it can help communities overcome their most urgent challenges. We encourage the government to continue championing and enabling social enterprises as key players in local economies: creating jobs and opportunities, often for those most in need.
"So yes, there are some great intentions in this strategy to support social enterprise. But the government will need to work more closely with the social enterprise sector to transform ideas into action. We warmly welcome the announcement of a new forum for social enterprises to coordinate relations with the government. We look forward to taking part and representing the thousands of social entrepreneurs we have supported over two decades.
More diverse funding and grants 2.0
"The government is clearly aware of the challenges faced by small social organisations in accessing the right kind of funding, developing their business models and diversifying income streams. We have seen first-hand that a transition to trading often requires new skills and a shift in mind-set. We know that social organisations need support as they develop and grow new enterprise models.
"So we're excited that the government is exploring new models of finance to support enterprise development – especially that it will be reviving grant-making through 'Grants 2.0'. We believe there is a fantastic opportunity to support social organisations increasing their earned income with Match Trading grants, the new grant-funding model that directly incentivises trading, developed by School for Social Entrepreneurs.
"We look forward to working closely with the Department for Culture, Media and Sport and the Office for Civil Society on making Grants 2.0 a reality, and pushing forward new and innovative models of financing such as Match Trading. These new models are essential if we want more social organisations to get the support they need to develop their trading. Let's work together to help them secure their sustainability, so they can go on to have social impact for many years to come.
Upskilling the leaders of change
"Anyone who's been in a leadership role knows that it can feel difficult to spend time away from the day-to-day to invest in your own development. But we all know how important it is to keep learning and honing skills for the challenges ahead.
"The government recognises in this strategy that social-sector chief executives often struggle to find the time or money to invest in their own development – especially when they are leading small and medium-sized charities. We wholeheartedly agree with the importance this strategy places on strengthening the key skills of these leaders, and we're enthused to hear that government feels it has a role to play here. We're committed to sharing with the government our expertise in how best to develop the learning of social-sector leaders.
Strengthening communities
"The plans for post-Brexit economic growth in the forthcoming UK Shared Prosperity Fund and related Local Industrial Strategies must support social entrepreneurship and enterprise, alongside business support and investment in skills, technology and infrastructure. That will be a positive step towards truly inclusive growth. We welcome the opportunity to discuss the role of social entrepreneurship in these plans, through the new social enterprise forum and other discussions with government.
"In this strategy, the government commits to strengthening communities and involving people more in the decisions facing their communities. Obviously, these are approaches we fully support – but the ideas need to be put into practice. We are hopeful that the strong focuses on social entrepreneurship and collaboration that run through this strategy will create more opportunities for people to build brighter futures for their communities, using the tools of social entrepreneurship, innovation and co-creation that we've always championed. We're looking forward to working more closely with national and local government to explore this further."
Progressing the Social Value Act and improving commissioning
"Like Social Enterprise UK, UnLtd and others, we called for the government to strengthen the use of the Social Value Act. So it's positive to see that the government has committed to furthering the use of the Act. The government must now work closely with us and other organisations supporting social entrepreneurs to ensure that the Act creates real change in commissioning practices. Strengthening the use of the Act needs to open up opportunities that are genuinely accessible to growing social enterprises.
"Overall, the direction of travel mapped out in the strategy feels encouraging for social entrepreneurs and social-sector leaders. There are some notable initiatives to be welcomed. Now the government needs to work closely with our sector to understand how best to put these ideas into practice, so that together we can reach the organisations and communities most in need of support."
What do you think of the strategy? Does it go far enough in supporting social entrepreneurs and social-sector leaders? Let us know @SchSocEnt