Match Trading showcased in Govan, Glasgow
7 Feb 2023
It is a cold winter morning in Govan, Glasgow, but the warmth of its inhabitants provides the right scenario for this event.
Shona Robison, the Scottish Government's Cabinet Secretary for Social Justice, Housing and Local Government visited Make Do & Grow CIC, a not-for-profit social enterprise, focused on supporting growing families, developing creativity and encouraging re-use by providing quality pre-loved clothing and toys for ages 3-12.
Following on from a virtual event from June last year hosted by Tracey Muirhead, SSE's Regional Director of Scotland, and that Shona Robison attended; we have gathered several Scottish-based SSE Fellows as well as representatives of the Scottish Government.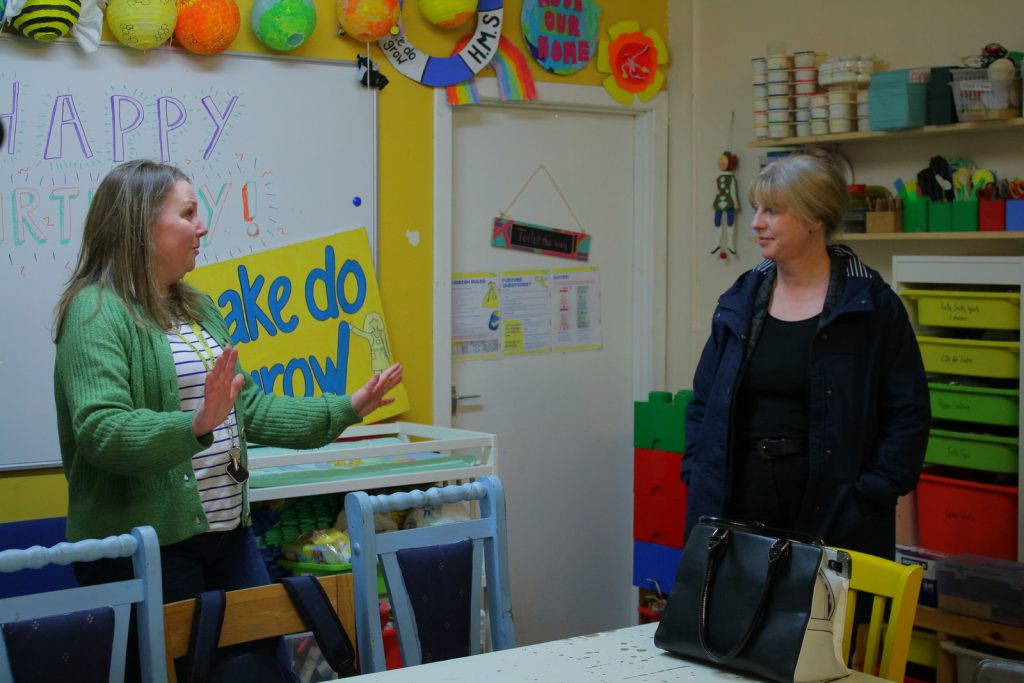 The goal was to showcase what has been achieved by using SSE's Match trading ®, the innovative model and its importance in the current climate by obtaining long term sustainability.
Kaytie Lilley, Make Do & Grow CIC Director, and Trade Up Fellow, that welcomed this event at their premises alongside SSE Fellows: Serge Atse Sanle (Director of Won Connect CIC), Pasna Sallis (Director of Weekday Wow Factor) and Tony O'Neil (Director of Animalia).
John Langlands, Scottish Government's Director for COVID Recovery and Public Service Reform, Tracey Muirhead and Paulo da Costa from SSE were also present at that roundtable.
It was fascinating to hear the different stories of each individual social enterprise.
The passion of Kaytie and her goal to improve the community by supplying refurbished high-quality toys to less-advantaged children in Govan and engaging with the community with specific events and supporting growing families.
Serge's laser-focus on promoting the well-being of the elderly, the most vulnerable and the non-technical individuals of Glasgow through Technology and Digital Media as well as training them to be prepared against online scams. He mentioned that the elderly are the most vulnerable to online scams, and he determined not to allow this to happen on his watch.
Tony's Animalia journey started when he lost his father, that inspired him to provide opportunities to young people from different backgrounds and circumstances whose voices aren't heard. Animalia sells fighting apparel and delivers community programmes that advocate strength, resilience and confidence embedding them with fighting spirit.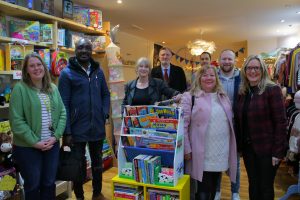 All of them mentioned the connections and knowledge that SSE provided them with, during their time on an SSE training programme.
There was an opportunity to share stories and opportunities around the table
Shona Robison mentioned the importance of Match Trading:
"It is very important to support those organizations, in the social enterprise sector, that have the potential to continue and grow which reduces the over reliance on funding.
Sustainability is key and as a government where funding is incredibly tight, we need to be sustainable in the funding models as well.
A change of mindset of how funding works is needed, therefore I think it's the right model for all those reasons. "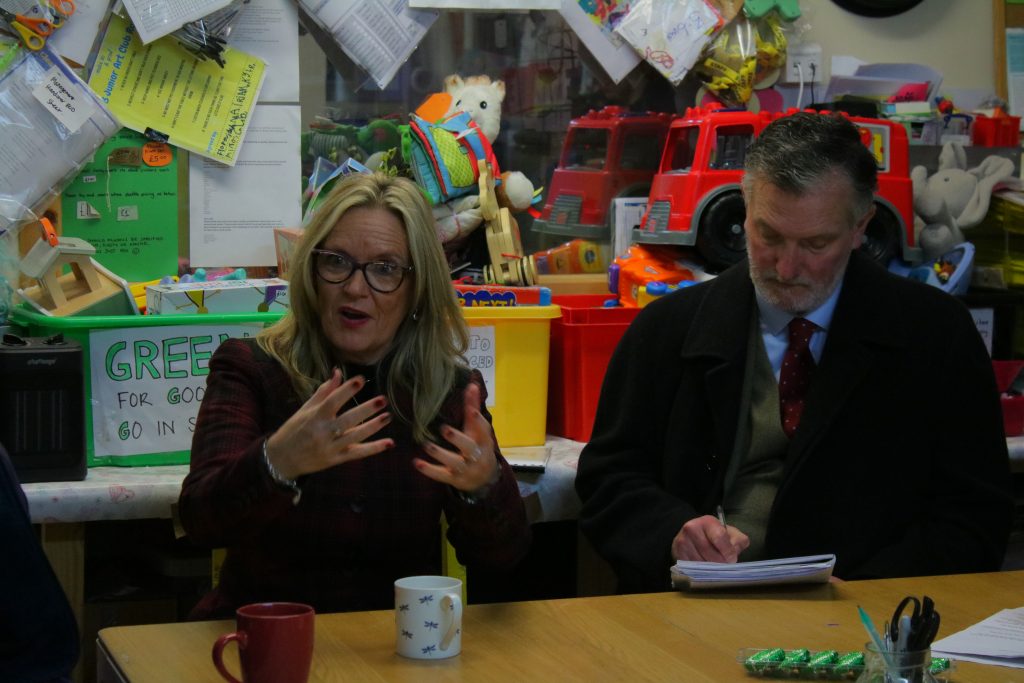 Tracey Muirhead concluded by saying:
"Our Trade Up programme offers an alternative to short term funding. It changes the mindset of our students looking at the long-term sustainability of their businesses."