Out and Proud: Our experiences as LGBTQ+ social entrepreneurs
22 Jun 2020
This Pride Month, our comms coordinator Henna had a chat with LGBTQ+ members of the SSE community. They spoke about barriers they've faced in the social enterprise sector and beyond due to their gender identity and sexuality. With a wealth of knowledge and experience, these social entrepreneurs are ones to watch – not only during the month of Pride.
SSE fellows, over to you:
Max Price, co-founder of Proud2Be
As the Black Lives Matter movement has been gaining momentum during Pride month this year, it's important to remember that the LGBTQ+ rights movement owes its being to riots led by people of colour. It is for this reason that I have decided, as a white LGBTQ+ social entrepreneur, to talk about my white privilege.
The truth is, I have benefited from white privilege that has helped me to get to where I am today. Does this mean I haven't struggled? No. It simply means that my skin colour isn't one of the contributing factors to my struggle. In fact, my skin colour has aided me on my path. Why? Because systemic racism and white supremacy ensures that this is so.
How we can truly feel proud as white LGBTQ+ social entrepreneurs if our resistance to owning our own privilege excludes the very people who fought for our right to Pride?
As Marsha P Johnson said: 'No pride for some of us without liberation for all of us'.
In the past, I have chosen not to speak up about this, as I feared I would say the wrong thing or be accused of virtue signalling. The fact that I have been, and am still able, to make that choice is possibly the clearest example of my white privilege. Racism is not something I have or will ever experience but a discussion point that I can either choose to engage with or not, depending on how comfortable I feel.
To my fellow LGBTQ+ social entrepreneurs…
Now is the time for all white people in power to own our privilege, talk about how it has benefited us, educate ourselves and commit to being truly anti-racist, for good. No matter how uncomfortable it makes us feel.
Claire Prosho, founder of Claire's Transgender Talks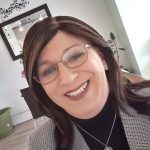 The transgender community is one of the most marginalised communities in the UK. Most people only have an abstract idea of what it means to be trans, and that can usually be misinformed. All too often LGBTQ+ people are left to do all the heavy lifting, which can be a lot to ask when you deal with prejudice on a daily basis.
This, and my own experiences of being trans, led me to start Claire's Transgender Talks. We provide training and workshops to businesses and individuals exploring transgender identities, issues and discrimination, while addressing common misconceptions.
Allies can challenge problematic behaviours, listen, make space, give us a platform, and promote us. When starting up your own social enterprise or business, it can be difficult to get people in positions of influence to listen and take you seriously. Getting access to the right people in the first place is hugely important too, which is why we need to foster a more inclusive and accepting space across charity and corporate settings.
A great way to signify inclusivity for any organisation is to normalise stating your pronouns, and using gender neutral language is important too. Think "everyone" instead of "ladies and gentlemen".
To my fellow LGBTQ+ social entrepreneurs…
Whatever your idea is – do it. Whether it works or not, you will be humanising LGBTQ+ experiences for those who may have never met people like us. You can have a positive effect on other people's lives in ways you just can't predict.
Follow Claire's Trans Talks on Facebook or drop them an email.
Dr Kathy Adcock, founder of In Your Corner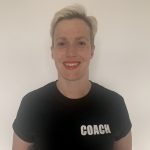 In many ways the social enterprise space seems more diverse than many domains of business, with lots of people with lived experience and from a range of diverse backgrounds in the start-up space. But like a lot of spaces, as enterprises get more established and successful, they seem to have less visible diversity including LGBTQ+ leaders.
I think LGBTQ+ social entrepreneurs may face barriers in an intersectional way. As a gay female leading In Your Corner, I have definitely had to fight to be treated fairly and taken seriously in boxing, which is a straight male space where traditionally there has been little room for diversity.
Visible leaders from the community are key. For me it's particularly important to see LGBTQ+ leaders in enterprises that focus on a wide range of domains, not only those that focus on LGBTQ+ issues.
In a mission-led social enterprise, your values are key, and authenticity a strength.
To my fellow LGBTQ+ social entrepreneurs…
You do you. Lead with your authentic self and be proud of what you and your enterprise have achieved. That's the most powerful thing you can do for your business.
Follow IYC on Twitter, Instagram, Facebook and Youtube
Greygory Vass, founder of Open Barbers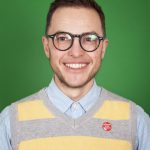 When I founded Open Barbers I was mostly attentive to LGBTQI people's experiences: those (including me, a queer trans person) who have been turned away from 'men's' barbers, charged 'women's prices' in unisex salons and refused the service they asked for.
My community has taught me that there are many other problematic practices around gender and sexuality. But also broader issues including body shaming, racism, ableism, stigmatisation around employment and mental health, and more. Although my social enterprise started with LGBTQI experiences in mind, it strives to be attentive to the needs of anyone who finds hairdressing spaces intimidating and unpleasant.
As well as being mindful of pronouns, it's important to not assume that life experiences are common or universal. For example, not only women menstruate or give birth, not all relationships are straight, not all people using a toilet are men or women, or appear congruent with those visual stereotypes.
Critically examining a physical environment, training resources, and course activities with questions of gendered assumptions in mind is an important process in fostering inclusive environments to some of society's marginalised communities.
To my fellow LGBTQ+ social entrepreneurs…
Even if it's not the main purpose of your work, incorporating practices that are informed by your own experiences of being invisibilised will make your project more inclusive. And never underestimate the positive impact being out and open will have on the people around you – if you feel safe to do so.
Follow Open Barbers on Twitter, Instagram, Facebook and Tumblr