Keeping calm in a crisis: three insights from social entrepreneurs
19 Nov 2020
Key takeaways from leaders in the health and wellbeing sector
2020 has been a tough year to say the least. The NHS and other health and wellbeing organisations have been inundated as physical and mental health conditions increase and worsen due to Covid-19. With the extra physical and emotional labour, leaders in the field may find themselves stressed, burnt out, and exhausted.
We spoke with three change-makers on our Health and Wellbeing Trade Up Programme, run in partnership with Guy's & St Thomas' Charity. They joined the programme shortly before the pandemic hit.
We set out to help them grow their social enterprises and charities by developing their income from trading, so they can benefit the health of more people in Lambeth or Southwark, London.
We also helped them foster a supportive group of likeminded change-makers, making sure they looked after themselves as leaders of their organisations.
After all, you can't pour from an empty cup.
They share key takeaways from responding to the pandemic.
1. "Scary situations can paralyse you and prevent you from taking appropriate action. Try to ignore the fear if you want to get through to the other side." – Emma Snow
Emma Snow is founder of Community Opportunity, a regeneration charity based at the Blue, Bermondsey. Community Opportunity is led by disabled people and carers, with a mission to reduce unemployment within this group.
Emma's challenges around funding during the pandemic will be familiar to many. "We had worked on long-term funding bids for about 18 months", she explains. "Then, when Covid hit, all the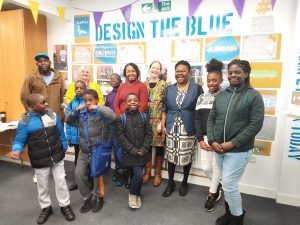 bids we had been working on were cancelled at once and the funding was diverted to Covid response, with grants issued for short periods only."
Through our Health and Wellbeing Trade Up programme, Emma knew she wasn't alone.
"The SSE programme really helped as I could meet peers from other social enterprises who were facing similar huge issues. We shared experiences and supported each other to keep going."
2. "I am allowing myself some personal development time, to help improve my work-life balance." – Keith Edmondson
Keith Edmondson is director of Aspire Wellbeing, a social enterprise that provides care and re-ablement support to adults with short- and long- term sensory and physical disabilities. The team
works with the NHS and local GPs around stroke recovery, receiving referrals mainly from Lambeth Council and neighbouring boroughs.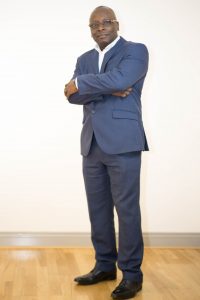 Our programme has been a vital part of Keith's growth and progress. "It has enabled me to build my awareness, knowledge and skills, as well as an overall sense of identity," he says.
Like Emma, Keith found solace in a peer network. "This has been unbelievably helpful especially around Covid-19. I am really pleased that as a group we came together to share creative ideas, ways forward and learning, especially from a perspective of lived experience."
As well as the support of peers, Keith has recognised the importance of taking time for himself and maintaining a work-life balance.
3. "I learnt how to build the right team so that we could be responsive to growing needs and make a bigger difference." – Felicia Boshorin
Felicia Boshorin is CEO of Central Southwark Community Hub. It started as a foodbank and has expanded to offer a holiday club, providing access to healthy
food and activities during school holidays. They provide budgeting, cooking classes and activities to parents, and educational, physical and cultural activities for kids.
Felicia and her team have been extremely busy during the pandemic. "The biggest challenge we've faced as a result of Covid is in seeing the increase in the number of people needing our help," she reflects.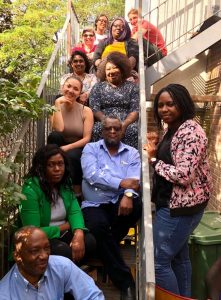 Like Emma and Keith, Felicia benefited from learning and connecting online with other people in the sector. "The programme also helped me to take a step back
and gain clarity of how our organisation could help to meet the needs of those in our community, as well as how I could better support and lead my team."
Stepping back can feel like an impossible luxury for leaders in busy times. But safeguarding time out – to reflect and think strategically – brings personal as well as organisational benefits. "Without the help of the programme in key areas, I may not have had all of the tools or confidence to get through."
Want to learn about the other programme participants and their organisations?