Join our new webinar series: Safeguarding your future
23 Nov 2018
Do you know what the next 12 months holds for your organisation? What about the next three years? Join RSA and SSE for a three-part webinar series to help you plan some of the key areas of your organisation.
This three-part webinar series, hosted by RSA and the School for Social Entrepreneurs, will provide you and your organisation with the tools needed to forecast risk, plan your future finances and communicate your vision. These sessions will help you identify what your organisation needs in both the short- and longer-term, and why planning is crucial for sustainability. 
Part one: managing key risks while keeping the fun
From cyber security and data protection to safeguarding and health and safety, all businesses have risks that could jeopardise their survival if they are not managed. This webinar will help participants understand what risks are, think about what these could be for their social enterprises, and give them an understanding of how to manage and mitigate them. Managing risks effectively will help participants build a more successful enterprise, without taking the fun out of their work.
Attitudes and approaches to risk
Hazard, risk and peril
Managing risks in your organisation
Where does insurance fit in and do you need it?
The choices you will need to make
Where to go for insurance
What influences the acceptance and cost of insurance?
Hosted by Paul Trivett – E-Trading director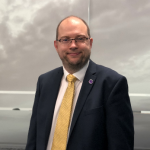 Paul has been with the RSA Group since joining in his native Birmingham as a liability underwriter in 1993. He has enjoyed many varied roles primarily in the fields of underwriting and portfolio management.
Paul took up his latest position as E-Trading director in January of this year, with his role encompassing profit and loss responsibility as well as driving forward RSA's E-Traded strategy. Paul is also the executive sponsor of RSA's 'Building Pride' initiative which is about ensuring that RSA, our profession and our sector are great places to work for everyone.
Part two: planning your finances
Most businesses fail because they run out of money. This session will walk viewers through the essential tools needed to plan their finances in the short and long-term, including the crucial forecasting required to help predict cash flow problems and the strategies for avoiding them. Viewers will also learn how to manage some of the other keys financial risks and what controls they can put in place to manage them.
Planning for the year ahead – budgeting & management accounts
Tracking your cash
Planning for the next three years
Managing financial risks
Hosted by Matt Harrington– Divisional finance director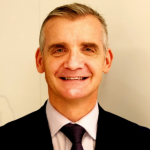 With over 20 years' experience in finance across a range of sectors, Matt brings a broad value adding financial and commercial skill set. Working in leadership positions, Matt has in-depth knowledge of financial planning, reporting and forecasting that can be readily applied to your social enterprise. Matt is a fully qualified chartered accountant, currently holding the position of divisional finance director for FTSE 100 insurance group, RSA. Matt also gives his time as a non-executive director of social housing association, Shepherds Bush Housing Group.
Cameron Hutton– Finance business partner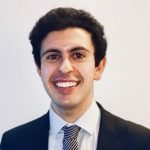 Working in finance for three years, Cameron is currently qualifying for his Association of Chartered Accountants qualifications, and brings experience of financial planning and management from the insurance industry.
Part three: communicating your vision to achieve your ambitions
By the third webinar of this series, viewers should have the foundations for a solid three-year plan. How do you go about executing it? You will need to identify and influence key stakeholders and audiences. This webinar will guide participants on to identifying target audiences and deepening understanding of how to reach them through the tools of communications and social media. With a key focus on targeted messaging and creating maximum impact, the session will also give them tips on how to better communicate their vision.
Hosted by Carmen Whitelock – Head of group channels and brand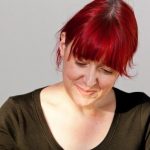 A creative and commercially astute communications professional, Carmen has been working in the marketing and brand sector for twenty years. With deep digital experience across financial and professional services, Carmen has also worked in the not-for-profit sector, managing the online presence for the Save The Children. She currently curates all of RSA's online platforms and digital channels both internally and externally.
Imogen Ward – Digital content producer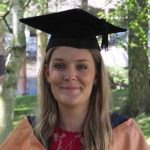 Working as a content producer, Imogen has an in-depth understanding of how to communicate effectively in the digital sphere, with a particular focus on social media. She has experience in researching market trends in order to develop social media strategies which support wider digital marketing plans. She manages the social media channels for RSA and supports the management of the group website.