Hurrah! Deadline extended to 2nd May for our Trade Up Programme
27 Apr 2017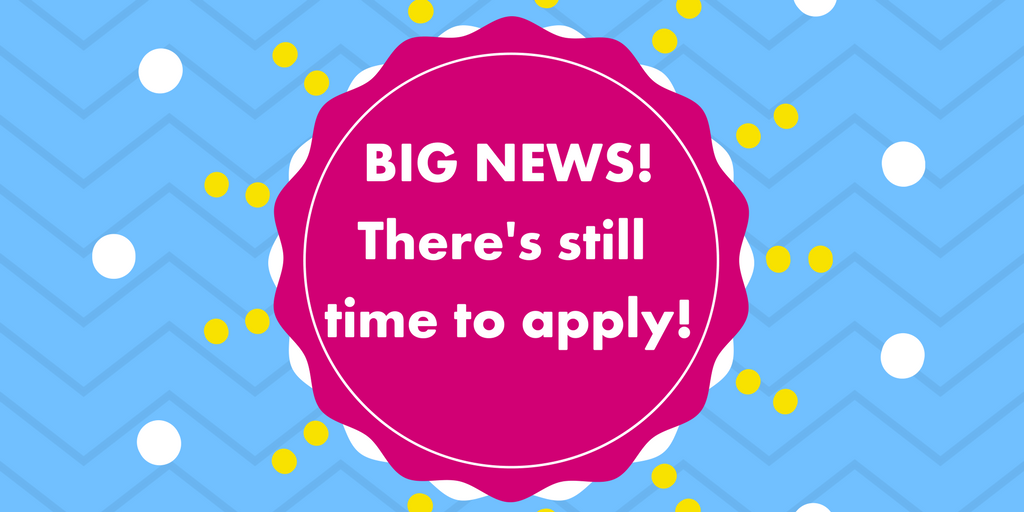 Confession time. We've realised that a load of you who were excited about our super-awesome Lloyds Bank Social Entrepreneurs Programme* may have been confused about eligibility. You thought you couldn't apply for Trade Up, which offers a year of support: learning, mentoring and £5,000. (Yup, it's an amazing programme!)
This is totally our bad. We fear we weren't as clear as we should have been about eligibility for this new programme level. Sorry.
To make amends with all you wonderful people committed to social and environmental change, we are pleased as punch to bring you two brilliant bits of news:
The deadline for Trade Up has been extended to

Tuesday 2nd May, 1pm

!

You may well be eligible, even if you thought you weren't! 
You can still apply to Trade Up by 2nd May if…
You'd benefit from a year of support

to help you grow your organisation.
You reckon that learning in a group of 20 social entrepreneurs (approx. once a month) about how to develop yourself and your organisation, plus having a mentor, plus a grant of up to £5,000 to support your growth – yup, you get a lot! – sounds like it'd be really helpful. (No-brainer, right? And you don't pay a penny.)
Your organisation's annual turnover is £15,000 or more. That £15,000 can include grants, trading income, and all other sources of revenue.
There is no upper limit for your organisation's annual turnover for the Trade Up programme. We are expecting some students on the programme to have significantly higher turnover than £15,000. Some people assumed that if your turnover is more than £75,000, you had to apply for Scale Up – this is not the case! We warmly welcome projects with more than £75,000 annual income to apply for Trade Up.
You are looking to grow your organisation by increasing your trading income in the year ahead. The focus of this programme is on becoming a more sustainable organisation, by growing trading income. Our learning programme, mentoring and grant support you to explore new and better ways to generate revenue, so you can increase your impact and improve your organisation's long-term outlook.
You can attend the Trade Up programme in London, Liverpool or Cornwall for the 14 learning days (spread over the course of a year, starting in October).
You can apply from anywhere in the UK.
Yes! That's me!
Sounds good? Apply by Tuesday 2nd May at 1pm for the opportunity to learn with other social entrepreneurs as committed as you are to creating lasting social change.
Want more info?
Good luck!
The SSE team
*The full programme name is: the Lloyds Bank Social Entrepreneurs Trade Up Programme, in partnership with School for Social Entrepreneurs, jointly funded by Big Lottery Fund. Not the catchiest of names, we admit, but it's thanks to Lloyds Bank and Big Lottery Fund that we're able to offer this programme to you at no cost, and with a grant attached. So huge thanks to them and their commitment to supporting social entrepreneurs like you.