Great news! £16.3m to support England social enterprises impacted by Covid-19
11 Nov 2021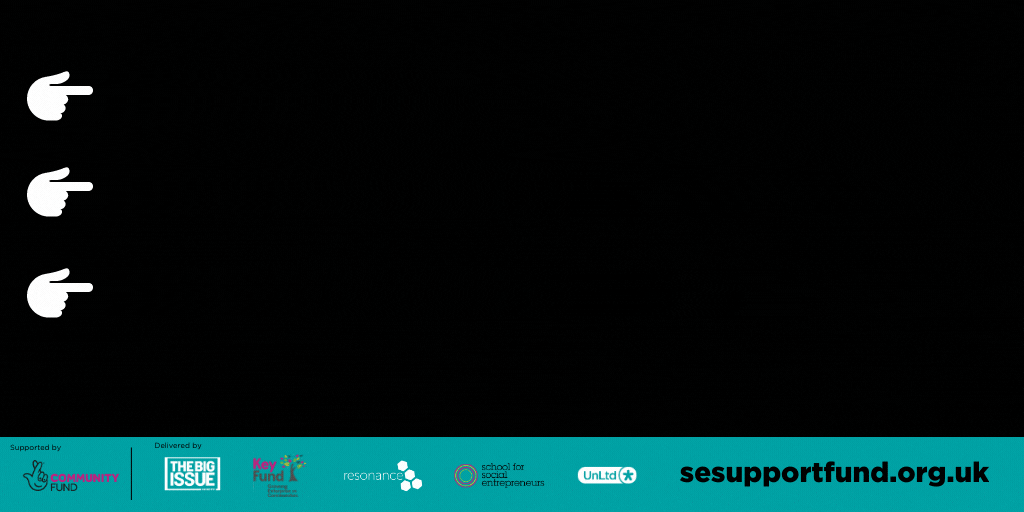 The Social Enterprise Support Fund will provide grants between £10,000 and £100,000. Round 1 is open for applications from 25th November to 21st December 2021.
We're proud to announce we are again working in partnership with four other social enterprise support agencies to help social enterprises across England rebuild and grow their income from trading, enabling them to support their communities to recover from the Covid-19 crisis.
Together with Big Issue Invest, Key Fund, Resonance and UnLtd, we will jointly deliver £16.3m in grants, aiming to help 500 social enterprises. Money for the fund comes from The National Lottery Community Fund, the largest funder of community activity in the UK.
The fund previously launched in 2020 and delivered £18.7m of grants to over 600 social across the length and breadth of England. Discover the impact of phase one and meet some of the social enterprises we previously funded.
Key info if you want to apply
The Social Enterprise Support Fund is open for applications at 1pm on 25th November until 1pm on 21st December 2021. (A further round opens in February.)
We're offering grants of £10,000 to £100,000. Learn more about available funding.
It is focused on social enterprises supporting people facing increased social and economic challenges as a result of Covid-19.
To be eligible, most of your beneficiaries should be in England, and you'll have an annual income between £20,000 and £1.8m in either of your last two financial years. Learn more about eligibility.
The fund is committed to inclusion, working to ensure that the at least 50% of grants reach groups that are led by: people from Black, Asian and minority ethnic communities; LGBTQ+ communities; disabled people; and/or leaders with lived experience of the issues their social enterprise is addressing. Discover all our commitments to inclusion with this fund.
Why the Social Enterprise Support Fund and why now?
The Covid-19 crisis continues to disproportionately hurt communities who already experience social and economic inequalities. The fund will support social entrepreneurs who help these communities, including leaders with lived experience, and ensure they can put their solutions into practice to help people most impacted by the crisis.
The UK's 100,000 social enterprises will be at the heart of community recovery from this crisis. Social enterprises create economic growth while helping people in need or improving the environment.
Social enterprises employ two million people. They create jobs for the most vulnerable people. Almost half (42%) of UK social enterprises seek to employ people who are typically disadvantaged in the labour market – such as disabled people, care leavers, ex-offenders, homeless people, and veterans.
The economic and social impact of Covid-19 has laid bare structural inequalities in our society. People from Black, Asian and minority ethnic communities, disabled people, people with lower educational outcomes, those on lower incomes, and the young have been hit the hardest by the crisis. Black, Asian and minority ethnic communities have also been more affected by business shutdowns and suffered a drop in earnings nearly three times larger than their white counterparts.
Women took on two-thirds of the additional burden of extra childcare during the first lockdown and were more likely to be furloughed. The number of reported domestic abuse cases has increased significantly since the first lockdown.
Alastair Wilson, CEO of the School for Social Entrepreneurs, said: "This fund will provide essential finance to get social entrepreneurs back on their feet, so they can do what they do best: improving lives and transforming local communities. We're proud to be working in partnership again with other support organisations and The National Lottery Community Fund to deliver grants at this critical juncture for social entrepreneurs."
To apply, visit socialenterprisesupportfund.org.uk
Meet some of the projects SSE funded in phase one