Change Please: SSE Fellow Teams Up With The Big Issue to Change Coffee in the Capital
23 Nov 2015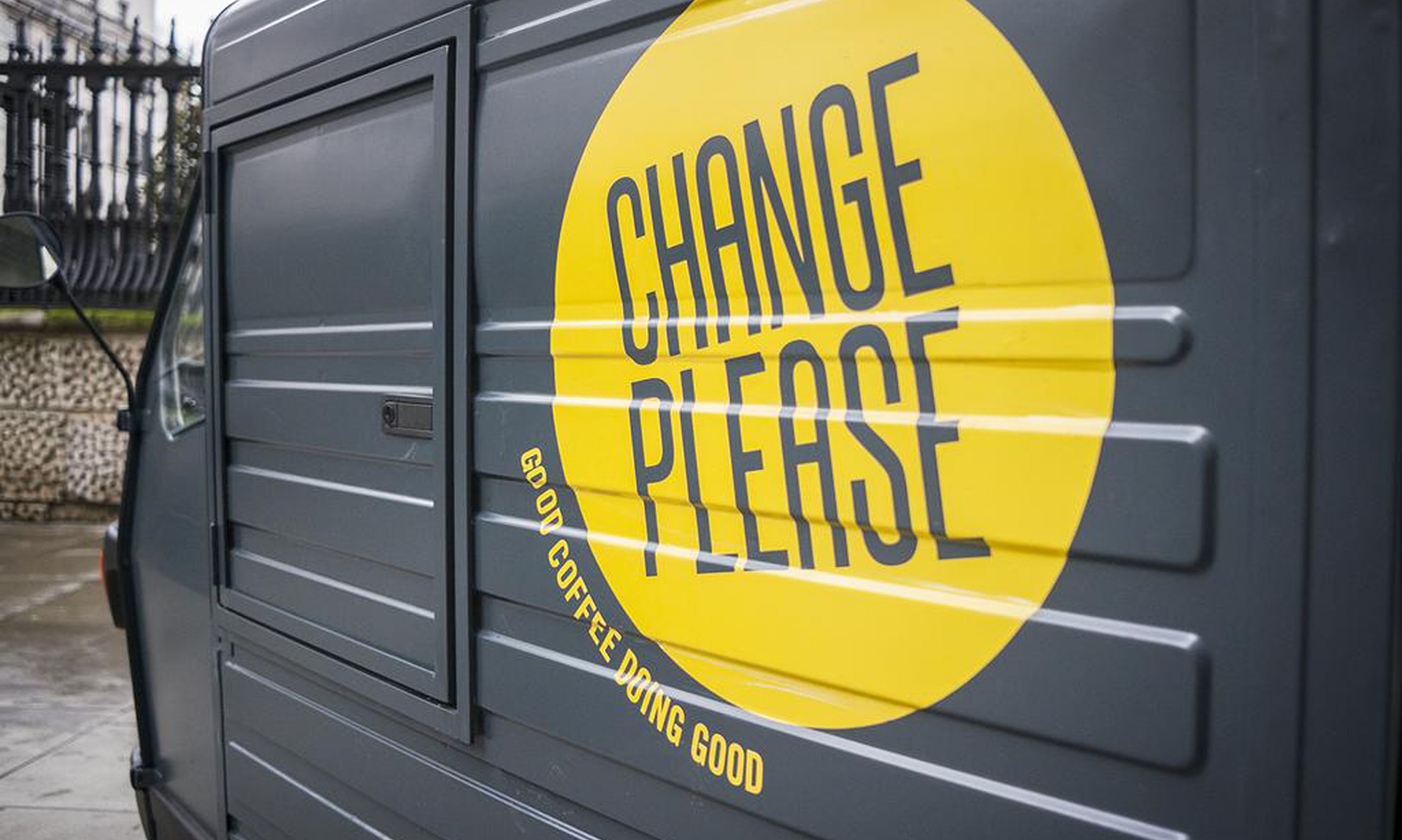 SSE Start Up Fellowship Fellow Cemal Ezel today launched Change Please, a social enterprise that offers a range of ethically sourced coffee, all served by the recently homeless. In partnership with The Big Issue, Change Please provides homeless people with housing, Barista training and a job paying the London living wage.
A cup of gourmet coffee with speciality brews from Tanzania, Columbia and Rwanda costs £2.50 and not only serves you with a great coffee fix but will help to break the upwards trend of homelessness in the UK. Rough sleeping rose by 14% in the UK and by 37% in London in 2013 to 2014.
Cemal, who also set up and runs Old Spike Roastery in Peckham, South-East London, that employs homeless people, believes that, "If we can get a small proportion of coffee drinkers to simply change where they buy their coffee, we really could change the world."
Currently Cemal has a team of six baristas but has ambitions to employ more over the next month. Potential baristas will be referred by local councils and from charities including Crisis and the Big Issue. After six months Change Please will help find it's Barista's long term employment in other established coffee chains.
Cemal benefitted from the Start Up: Fellowship programme, gaining a wide variety of insight into social enterprise as well as leadership and business development. He has also gained knowledge and skills from a variety of the courses and workshops SSE deliver.
You can find out where to buy one of Change Please's great coffees here.
Cemal says, "We promise one of the best cups of coffee you'll find, but even better, we guarantee that this programme will make a significant contribution to helping alleviate the homeless problem across the country,"