Award for bushcraft school with a difference
4 Nov 2015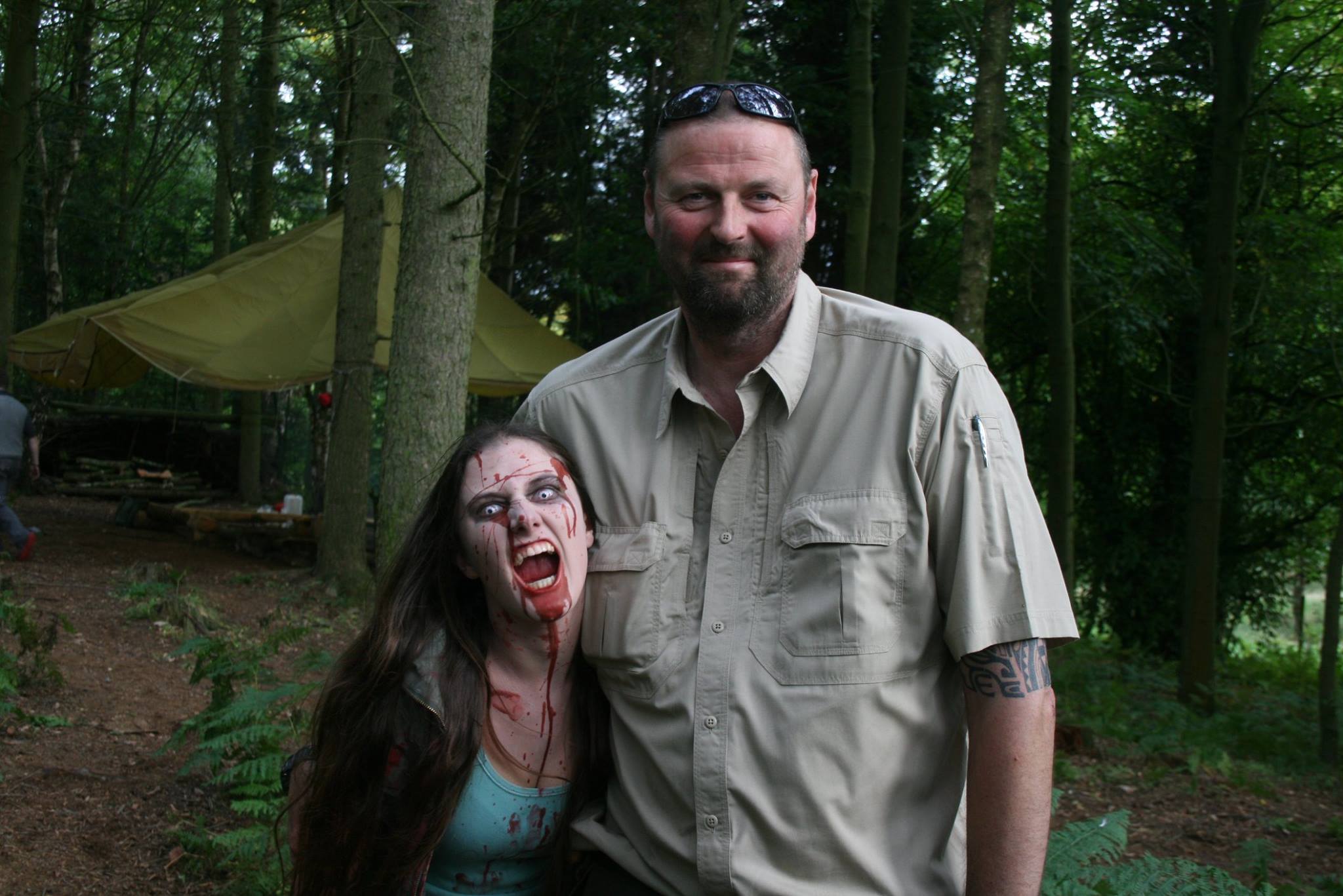 An SSE North West Fellow who set up a bushcraft school that aims to be accessible to everyone has been given a prestigious award to recognise its work with the community.
Nick Lynch, who runs Komaru Outdoor Adventure was the winner of the 'Pay it Forward' award, presented by the Social Enterprise Network as part of its 2015 'Powerful Together' Awards. The award recognises those organisations or individuals who go above and beyond, who 'pay it forward' and create a ripple effect of good deeds which make a real difference to communities in the Liverpool City region.
Nick joined SSE North West's 'Start Up' programme with over 20-years' experience as an outdoor pursuits instructor. He set up Komaru Outdoor Adventure in 2013, establishing a base camp in Fishbrook Wood at Knowsley Safari Park. The business teaches survival and bushcraft skills to enthusiasts, families, schools and community groups as well as providing corporate team building, and has worked with over 3,000 people in just 18 months. As a social enterprise, the profits are reinvested in the business with the aim of bringing people to the woods who would not always have the opportunity – such as young offenders, people with disabilities and community groups.
He said: "To be recognised with an award is fantastic. My two passions in life are the outdoors and social justice. I set up the business because I hate the fact that some people never get to experience nature because of challenges from health, disability or income. Being in the outdoors has huge benefits for everyone's wellbeing, so Komaru sets out to help people learn new skills, work together and have lots of fun along the way.
"The SSE Programme has been a huge support in getting the business up and running, so I would like to thank both the team and my excellent mentor – Mark Govier from Lloyds Banking Group, who understood my idea and has backed me all the way."
The Social Enterprise Network supports the development and growth of entrepreneurship across the Liverpool City Region and its annual Powerful Together Awards recognise the region's most innovative social enterprises.
Find more about Komaru at www.komaru.co.uk or on Facebook at Komaru Outdoors.