Apply to our new £18.7m grant fund for social enterprises
13 Jul 2020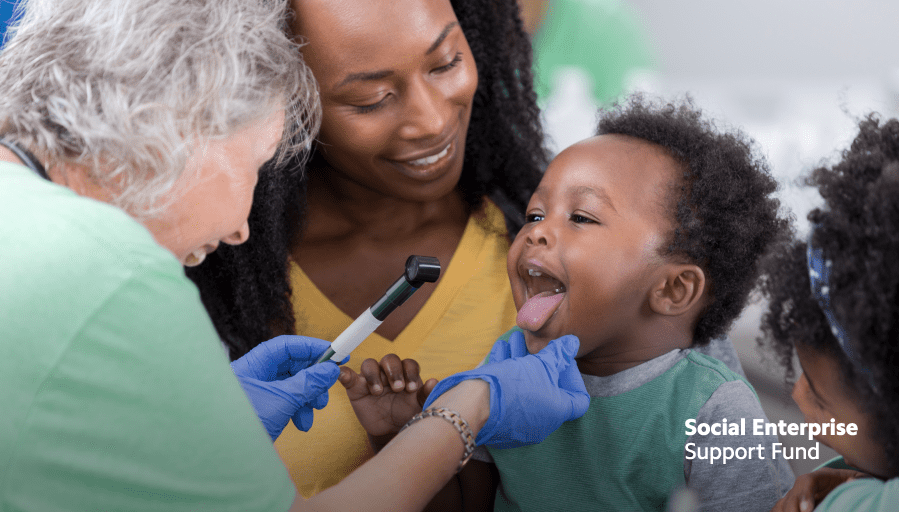 The Social Enterprise Support Fund provides essential financial support between £10,000 and £300,000 to help social enterprises during COVID-19.
We have come together with four other social enterprise support agencies to deliver a new fund. Applications opened on Monday 13th July, with two further rounds opening on Thursday 13th August and Thursday 10th September.
Big Issue Invest, The Key Fund, Resonance, UnLtd and SSE will jointly deliver £18.7m in grants, with support from CAF Venturesome, the Young Foundation and Ashoka.
This has been made possible thanks to The National Lottery Community Fund, the largest funder of community activity in the UK.
The Social Enterprise Support Fund is aimed at social enterprises supporting people at high health risk from COVID-19, and those supporting people facing increased social and economic challenges as a result of COVID-19.
We're proud that the fund responds to an urgent need in the sector to:
help social enterprises change the way they work
make their spaces COVID-secure
manage liquidity during the next six months
Our CEO Alastair Wilson says: "Many social entrepreneurs are on the frontline of this crisis, supporting people who are most at-risk. Others are working with groups who have been disproportionately hard hit by COVID-19. At the same time, they have seen their income from trading plummet. This funding comes at a critical time.
"Working with our partners, we will do everything we can to ensure this funding reaches social entrepreneurs as quickly as possible, so they can recover lost income and help their communities to recover and rebuild."
Our commitment to inclusion
All partners have agreed that this fund is committed to inclusion. We'll work hard to ensure that the grants reach people from Black, Asian and minoritised ethnic (BAME) communities, LGBTQ+ communities, disabled people, and leaders with lived experience of the issues that the social enterprise is addressing.
Here at SSE, we are committed to inclusion in all our programmes. We want the Social Enterprise Support Fund to support a diverse range of social enterprises.
We exist to address inequality in society, so we're keen to ensure that these grants play their part in tackling structural disadvantage and structural racism.
Specifically, our targets for the grants we award at SSE are:
60% of grants will go to organisations working in the 40% most deprived communities
Half of grants will go to social enterprises that reach one (or more) of our inclusion groups, including being led by and/or supporting: people from BAME communities, LGBTQ+ people, disabled people and/or leaders with lived experience.
20% of grants will go social enterprises led by people from BAME backgrounds.
10% of grants will go to social enterprises led by disabled people.
5% will go to social enterprises led by LGBTQ+ people.
In order to support this, we will work with our partner UnLtd, acting as the lead partner on Inclusion for the Social Enterprise Support Fund. SSE will also:
Do everything we can to reach these groups through our communications – and you can help! Please share this blog and details of the fund with social entrepreneurs you know – especially those from marginalised and minoritised communities.
Ensure that our grant panels (who make decisions about who gets the funding) include at least two people who are from BAME backgrounds, and/or disabled people, and/or who are LGBTQ+. This will help us counter unconscious bias in how applications are assessed.
Keep a close eye on how grants are awarded in the first round of applications. If we fall short of our targets, we'll change our strategy and communications to try to better reach people from marginalised and minoritised communities in the second and third rounds.