97% of charities affected by Cost-of-Living crisis
16 Jan 2023
97% of charities and social enterprises have been directly affected by the Cost-of-Living Crisis.
Over half (57%) report an increased demand for services and three quarters (77%) are facing increased running costs. In a survey of over 120 of our social organisations, leaders are calling for increased funding to help develop their traded activities during this time.
Next month, ministers are due to launch a £770million fund unlocked from the Dormant Assets scheme dedicated to social and environmental initiatives. The School for Social Entrepreneurs (SSE), alongside a coalition in the Community Enterprise Growth Plan (CEGP), are calling the government to allocate clear funding on improving the traded income of social organisations to weather the storm.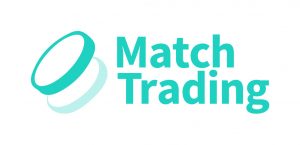 One clear way proposed by CEGP would be to scale grants through Match Trading®. This is a grant that incentives pound for pound an increase in traded income. The approach has supported at least a 64% traded income uplift for organisations working in deprived areas. Helping them to improve organisational resilience and their impact.
Robin Chu, Director of Strategic Projects at SSE: "The Cost of Living crisis has created the twin storms of higher demand and higher costs for our social organisations. With no change, many will have to cut back on essential services at a time when they are needed most. We believe government has a once-in-a generation opportunity to play their part solving this.
Channelling a dormant assets fund (into) boosting the traded income of the sector will enable charities and social enterprises to keep their doors open this winter. It will also help the sector become more sustainable in the long run".
Charity Breadwinners who supports young people seeking asylum and refugees into employment through selling artisan bread online and at market stalls echoes this. Martin Cosarinsky Campos, Managing Director of Breadwinners saying their work has become even more important during this crisis.
"With inflation, the need to support vulnerable young people has only increased. With costs rising and asylum support not being as valuable – employment opportunities are key for refugees.
Match Trading ® has been a great way to get more funding into our work driving impact".