7 podcasts for social entrepreneurs
17 Aug 2021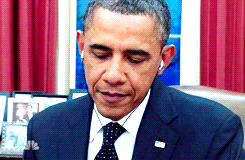 Being a social entrepreneur is tough at the best of times, and right now, you're juggling more than usual. As the UK continues to grapple with the effects and impact of the pandemic, we sense you're going to want some form of escapism, away from screens. Perhaps a podcast all about running your own social impact business will do the trick?
Grab your headphones and get some fresh air while listening to these podcasts for social entrepreneurs – as recommended by you.
Sound Advice: Get year one in business right
Discover the brand new podcast from Sage aimed at ambitious small business owners, Sound  Advice: Get year one in business right. You'll hear from a variety of guests at different stages of their journey who have the experience and knowledge to offer sound advice for getting over those hurdles.
Being the Story
Lived experience is a common theme in social entrepreneurship. Understanding the problem you intend to solve often comes with first-hand experience of the injustice.
Podcast series Being the Story features conversations with such people who channel their experiences to come up with solutions to create social change.
Do More Good
Do More Good features interviews and conversations with people from all walks of life who are creating social change and generally doing good things.
In chatting to their guests, hosts Kenneth and James unpack key themes such as leadership, innovation, fundraising and current affairs.
Make an Impact
Heidi Fisher's podcast Make an Impact is a useful listen if you're looking to become a social entrepreneur, or you're already creating impact.
She talks to social entrepreneurs about their journeys in the social impact space, covering the highs and lows at various stages. Heidi is also a social impact measurement pro, so you'll learn a thing or two!
Watch this webinar with Sue Osborne, measurement consultant and directoer of SSE in Yorkshire & North East all about impact measurement
Dare to Lead with Brené Brown
Brené Brown has studied, written, and spoken extensively around the themes of vulnerability, shame, and empathy. You may have caught some of her TED talks.
In 2020 she launched the Dare to Lead podcast, based on her book. In the series you'll find a mix of solo episodes and conversations with change-makers and culture-shifters who are building a better world.
Business Made Simple with Donald Miller
Having a clear and effective brand that shows people exactly what you do and how you create social impact is extremely important. Business Made Simple offers practical advice on how to clarify your message and brand, and help you stand out among the crowd.
Read this article about developing a brand for your social enterprise
Hurry Slowly
Hurry Slowly, hosted by writer Jocelyn K. Glei offers advice on how to be more productive, creative, and resilient – all greatly appreciated during the pandemic.
You'll find a variety of interesting work-related topics, with many relevant to people running small businesses. Whether you need reminding about the importance of rest or learning to deal with working from home, Hurry Slowly can offer some guidance.
What other podcasts would you add to this list? Let us know on Twitter @SchSocEnt