10 UK changemakers building society's financial resilience
25 Aug 2021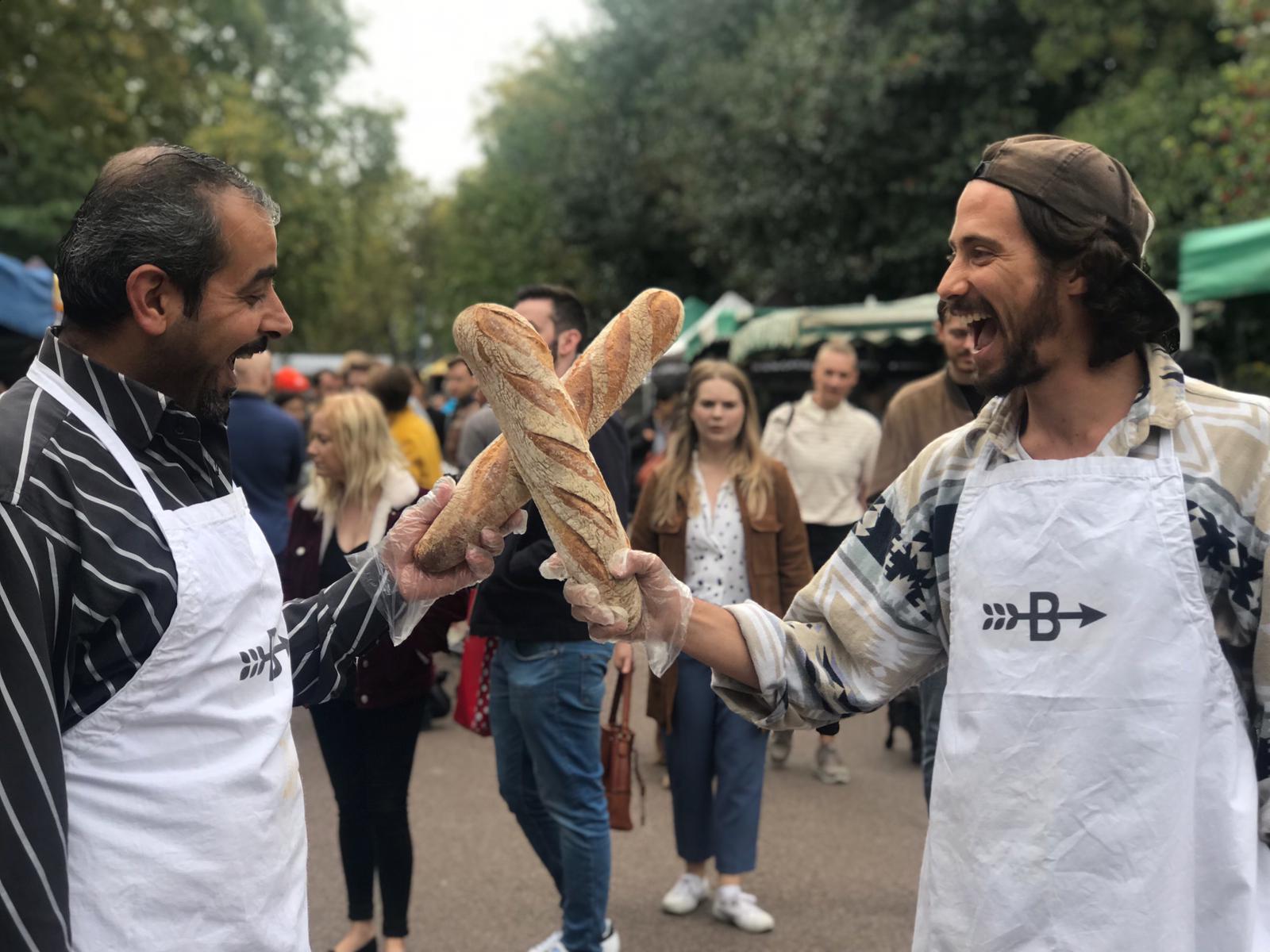 Social enterprises contribute £60bn to the UK economy each year, employ two million people and are crucial in the rebuilding of a fairer post-Covid economy.  But did you know many are set up specifically to support the personal financial futures of our most vulnerable in society?
We're spotlighting 10 forward-thinking social entrepreneurs who are all focused on building society's resilience to life shocks.  They're transforming the lives of financially vulnerable people through essential training, debt management services, employment, money advice, guidance, online innovations and much more.
Money A+E is an award-winning social enterprise, born from the founders' lived experience of financial exclusion and racism.
They work with Diverse Ethnic Communities (DEC), socially excluded groups and young people, and recruit beneficiaries as staff and volunteers. Their services are based around lived experience and empathetic peer support. They combine debt advice and financial literacy, improving the lives of those facing debt and poverty.
Martin Cosarinsky Campos, Breadwinners
Breadwinners (pictured above) have supported over 138 refugees into work, training and mentoring opportunities through selling artisan organic bread across London's best markets and online.
Martin is keen to expand and support more people in and out of London.
Growing Club CIC designs and provides a holistic range of employment and enterprise skills training and opportunities for women, using a peer-support model.
Their work helps women to address psychological money blocks and strive towards financial independence.
They train people to become 'End of Life Plan Facilitators', helping others in later life to prepare well for a good death. The aim is to alleviate the stress, anxiety and financial burden caused when a loved one dies without an end-of-life plan.  As well as providing products and online programmes, they have a scholarship fund for those wishing to create comprehensive end of life plans.
Pocket Power provides a phone service that helps people on low incomes apply for discounts and switch to cheaper providers for their household bills.
For those on low incomes, household bills can cost more than a quarter of monthly income.   And there are significant barriers in terms of technology, time and trust that prevent those who'd benefit most from making savings on these bills.
They work with partner housing associations and aim to remove the barriers to making savings.  Ultimately putting money back in pockets.
Many family carers in Ireland give up employment in order to care for an aging, ill or disabled family member.
Jobs for Family Carers helps people find part time employment around their caring commitments. They also help employers fill their vacancies with a professional and skilled workforce from within their resource pool.
Founder, Fiona O'Neill was inspired to help others and set up the social enterprise inspired by her own experience of looking after her son.
Millions of small businesses and self-employed people neither use accountancy software or traditional financial advisers and struggle with their financial management and tax.
Balance is a programme of online tools and skills, based on a new approach to financial management called Business Data Interpretation (BDI).
Founder Ebony's own experience of getting into debt and the mental health consequences was the inspiration behind Rose Tinted Financial Services.
They combine debt management, budgeting, including mental and financial support workshops, courses and support for women.
The aim is for women to gain their own independence, confidence and skills to successfully build their financial resilience.
Page & Bloom is a paper florist, creating handcrafted paper flowers for weddings, events and gifts, all made from recycled and salvaged materials.
They create employment and training for women survivors of domestic abuse. Having a job is crucial in helping women to start a new life, become financially independent, rebuilding confidence and developing a new social support system.
Alongside making flowers, employees and trainees gain transferable skills that will help them in future careers.
Flank is a fintech company that helps young adults on low/irregular incomes who have borrowed money from their friends and family to repay these informal loans in a way that is accountable and safe.
Their online platform helps people calculate and prioritise their repayments, track and share their progress through a common, trusted record and relate in a compassionate and nurturing environment.
Support from the School for Social Entrepreneurs (SSE) and Royal London
These 10 innovative organisations will join the first year of SSE's new Changemakers Programme, in partnership with Royal London.  They receive a grant, two years of support, including 1-2-1 expert consultancy, learning sessions with other social entrepreneurs in the same sector.  They'll also collaborate and build a relationship with Royal London to work on building resilience for more people facing life shocks.
Register interest in the 2022/3 programme
Why financial resilience is key to building a more equitable society
Life shocks are major life events which can have a deep and detrimental impact on our lives, such as job loss, separation, serious illness or bereavement. They can also include wide scale and prolonged events that can impact entire communities, such as the Covid-19 pandemic, or climate change.
We know that life shocks can very quickly escalate into a crisis that it can be difficult for people to recover from, especially for those that are financially vulnerable.
 Find out more and register interest in the 2022/3  Royal London Changemakers Programme here.