Liam Burke, 2nd Chances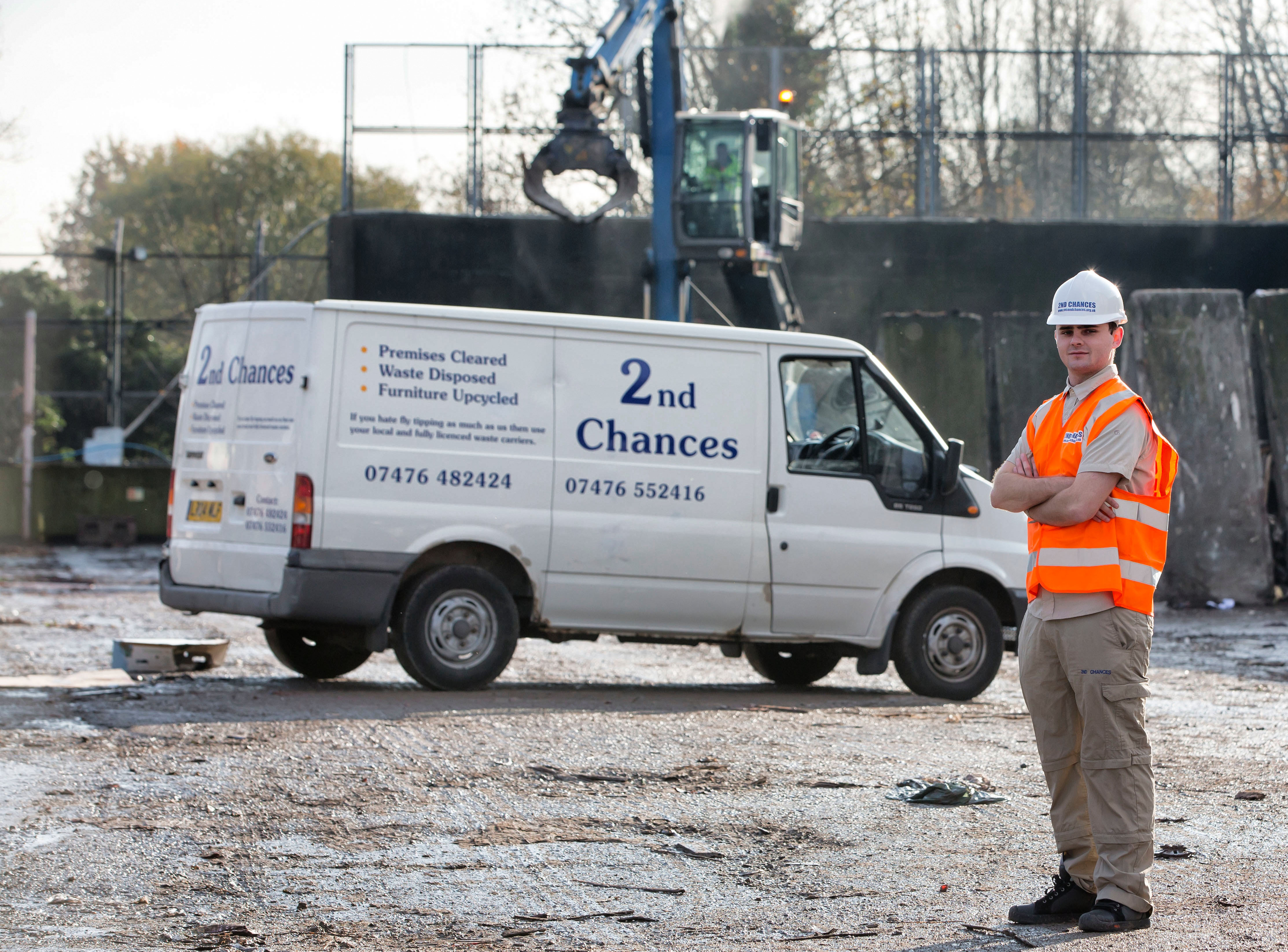 What does your social enterprise do?
2nd Chances provide a chargeable rubbish collection and house clearance service. This has developed into broader property services such as garden maintenance and domestic cleaning.
Who are the beneficiaries of 2nd Chances?
We up-cycle and re sell low cost furniture to less privileged families. We re introduce these bits to the community at as little cost as possible, we are a low cost alternative to people in need of a helping hand.
What is the story behind what you do and why you started?
I am an ex gang member and drug dealer – I wanted to start and grow an enterprise that inspires and helps others from a similar environment to change their lives.
Why are you passionate about this cause?
Because I thought the only way to be successful was to sell drugs – I want to prove that it's not.
What was your biggest challenge in starting your social enterprise?
Paying myself a decent wage to sustain myself personally.
How did you overcome this?
I haven't yet really…
What are your key achievements/ milestones?
Graduating from SSE's Frontline London programme
Turning over £10,000 in first 6 months
Initial talks with the council about a pilot contract
How has the SSE supported you in the development of your enterprise?
In all aspects! Before the Frontline London programme, my business was just an idea on a piece of paper. In the space of six months, it has turned into something real, with a van, licences and a book-keeping system. Instead of my past being a dark secret I had to hide, I have been able to move forward with confidence. It makes me very optimistic for the future.
What are your plans for the future?
To grow grow grow!
What would your advice be to a budding social entrepreneur?
Don't stress about the small stuff – save your energy for when things really hit the fan!
Watch: Liam and the other entrepreneurs from Frontline London talk about their experience on the programme in this mini documentary.
If you've been inspired by Liam's story take a look at our courses and see how we can help make your idea a reality.