Jenni Gwiazdowski, London Bike Kitchen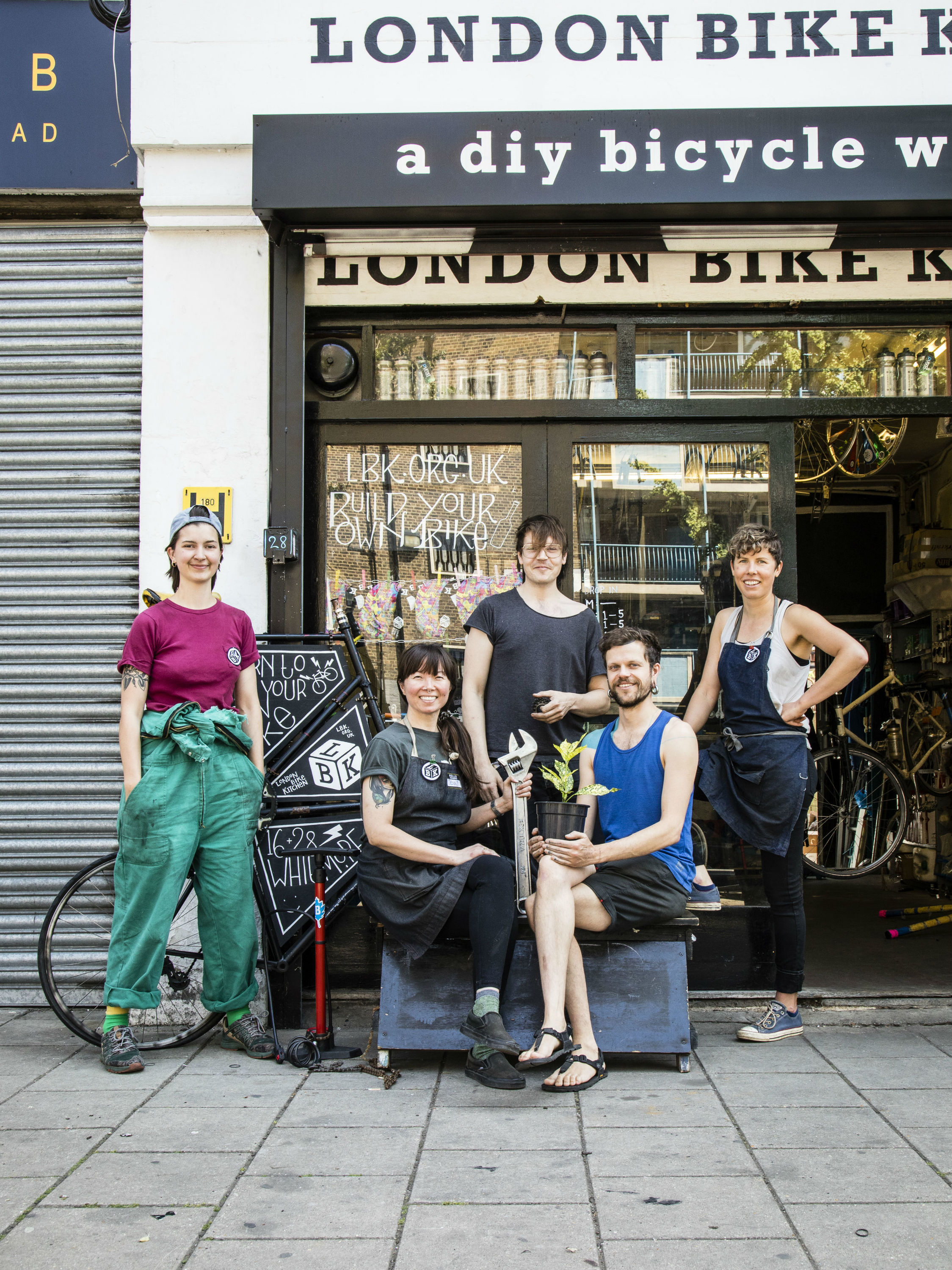 Jenni is the director of London Bike Kitchen, a bicycle shop and open DIY workshop where you can work on your own bike instead of giving it to someone else. They are a Do-It-Together education space.
We spoke to Jenni just two months into the Community Business Trade Up programme 2017/18. Let's see how she's getting on…

Why did you start this organisation?
Before this, I worked at a small environmental charity. I cut my teeth on marketing and really enjoyed that, but I didn't like the work environment. I was getting into bikes at the time, and bought old vintage frame to build up. It sat in my room for two years!
So I made a new year's resolution to just do it – then realised I didn't know where I could do that, and I needed space and skills! My flatmate at the time was Californian, like me, and suggested bike kitchens like they have there. They're such a great idea: volunteer-run spaces with huge tool libraries and second-hand parts.
For some reason I thought: there isn't really one in London, and I'm going to set one up. I was not a mechanic at all. I could fix a puncture and change my break-pads, and that was it! It actually helped being that naïve, because I was really pumped by the idea. If you knew how difficult it would be, you wouldn't do it! That was in 2011, and the London Bike Kitchen opened in March 2012.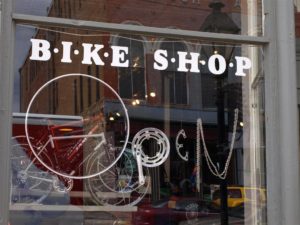 Why is your organisation needed?
The majority of our customers are people living in borough of Hackney, which is getting gentrified, so we have a real selection of people coming in. Our bread and butter are young, white and male, working in tech. They bought into the idea immediately and were our first customers. But one of my goals from outset was to start a women and gender-variant night. I wanted to do something really inclusive to all types of women: trans-fem, gender variants, and all women. It was a volunteer of ours who's gender-variant who suggested our Women and Gender-variant group should be dubbed "the WAGs"!
The goal was for this group to be a stepping stone, because women don't generally feel welcome in workshop environment. It tends to feel very macho. So our WAGs workshops is the safe space, the gateway to other workshops. You get comfortable with the tools, then go into spaces that look similar, and you feel confident.
It was incredibly slow to begin with, because sometimes people just didn't show up, or just one or two would. Then we got more and more people coming, especially after being featured on BBC Radio 4 Women's Hour. Now we get 10 or 20 people to those sessions, and people consistently then move onto just the regular sessions. So now all our sessions are more mixed gender-wide. Drop-in sessions some days will be all women coming in. That wouldn't have happened at the beginning at all.
How would you describe the difference you're making to people and communities?
We work a lot with local charities to help their service-users, and with a local school. But my
time is limited, so I can't start up lots of these projects until we become financial sustainable. My focus now is on making the business run. As a social business that's a real tug of war: if I help the people that need it most, I can't survive.
How has the programme helped with that challenge?
I've only been on the programme for two months now, and I'm going for my third training session this week. So there have not yet been any drastic changes. But one thing that has materialised is that I feel I have people who are in the same boat as me. They have similar problems, and it's kind of nice to be able to come together with people and share the problems. We give each other ideas.
How have you found the action learning and learning in a cohort?
The action learning went really well. A lot of that is just being able to talk to people who are going to get what I'm going through, rather than people who are trying to tell me what to do. Prior to the programme, I didn't really have anyone like that. I mean, I have a really good group of friends, running their own businesses, but they're very commercial. And so trying to find someone who understand what it's like trying to juggle the commercial with the social side – it's really hard. It didn't feel like I was connecting with anyone on that subject. It's always good to talk about it my friends, but I don't want to bore them with how difficult things are. So being on the programme and finding people who get that has definitely been a good thing.
I've also been able to talk about personal issues with running the business in the action-learning sets. Then really breaking it down to: what are the practical steps going to be? What are the quick easy things I can start doing to make things easier for myself? In the last one I did, I realised it was about getting someone on board to do admin. I find that admin really slows me down and takes up too much of my headspace. Luckily one of our WAGs volunteers has moved to a job that's only four days a week, so she wants to spend the other day with us assisting us with stuff like admin.
Another nice thing that came out of the last action-learning set was when the facilitator asked the group: have you been in this situation before? And everyone said yes. I felt better – I'm not the only person who's gone through this. I think when people set out to do entrepreneurial projects, especially ones that are trying to juggle different values, sometimes the values don't necessarily go together. You can feel really conflicted and alone. So it's been a place for me to get out and not be in the workshop or office. It's being able to relate to people and not feel like you're alone.
How has the grant helped?
It's pushing me to do things that I don't like to do. I have to fill out all the finance forms! There are a couple of things potentially related to that. I've got a new finance volunteer who's really good with spreadsheets, who's pushing me to change our bookkeeping so we can get the grant.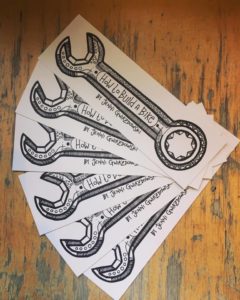 I've also officially taken on a new workshop manager. He was volunteering last summer and is a friend, and I was planning to bring someone in anyway. The more we talked about things, he decided he wanted to do this and come on board. While he does cost a lot of money, he's here to focus on the repair side of the business. We need that side to generate income so we can sustain the teaching side, which is not-for-profit.
What would you say to someone considering applying to this programme?
Definitely do it! Even though the application is tough.
Also, I applied last year for a Scale Up programme, but didn't get it. Maybe it was good that I didn't, because this programme is actually a better fit for me. I would definitely encourage people to go for the Community Business Trade Up Programme if they've started but they're looking to step away from being the lynchpin – because it's really stressful thinking: if I go, the whole thing will collapse.
Is SSE helping you learn and develop your entrepreneurial and leadership skills?
Of course! Any chance to learn from other people who are going through the same things is invaluable. It's actually really nice.
One of the other projects is almost the same project as us, but in Bristol. We're in different cohorts, so it's really nice to work with people who work in completely different fields… but still able to then bounce idea off of another bike project having other issues that could arise for us in the future. A smart person learns from their own mistakes, a wise person learns from others!
I'm really looking forward to the rest of the programme – it's something that I'm really excited and honoured to be a part of, and I'm definitely enjoying it.
Follow The Bike Kitchen on Twitter