Frank Lyford, Waffling On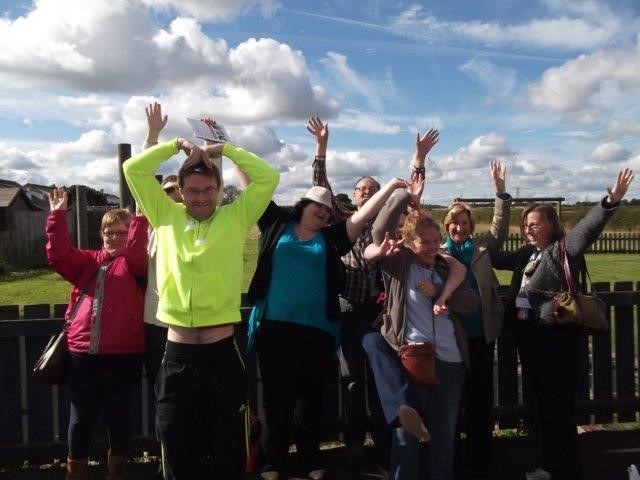 What does your social enterprise do? 
Waffling On is a market stall run by people with specific learning differences (SpLD). We set out to get people involved through quizzes and conversations while they are served with our good quality waffles, so they can understand SpLDs better. Making communities and workplaces more inclusive.
The idea of the social enterprise is to give group members the opportunity to explain what it's like to have a SpLD and the opportunity to learn new skills to help them towards employment.
We've challenged ourselves to work as a team and get over our own barriers which can be quite complicated because of the various learning difficulties that people have. We feel proud that we've learnt to get on better and understand each other's' support issues. As a result three of the group have achieved a Level 2 Food Hygiene qualification, 6 have achieved an IT qualification and 10 have achieved a qualification in running an enterprise project.
What motivated you to start your social enterprise?
In 2009 I helped to set up the SpLinter Group, a group run for and by young people with specific learning differences (SpLD). We felt we needed more support in the transition to independence but we were confused by all the different services that seemed to end at random ages. We got together to change things for the better and get our voices listened to instead of talked about.
How has the School for Social Entrepreneurs supported you?
The School for Social Entrepreneurs has helped me to understand how to run a social enterprise better. I have learnt about practical things such as marketing skills and accounting but the most valuable session for me was the public speaking workshop. Since then I've been more confident speaking to large groups, which has been vital to our social enterprise's growth.
I've also found it really valuable meeting other people doing similar things. I've been able to bring problems to the group and have them answered by my peers and I have also been given useful ideas and contacts.
If you've been inspired by Frank's story take a look at our courses and see how we can help make your idea a reality.