SSE London Team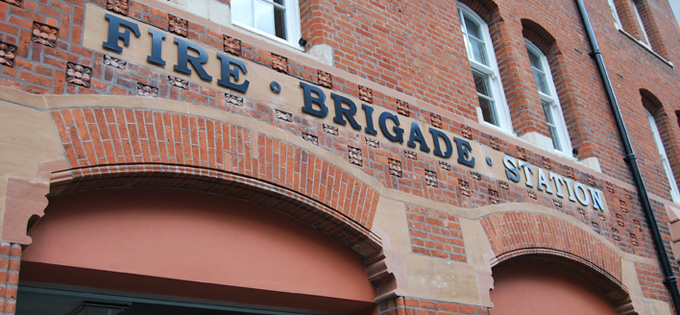 Nicola Steuer
Director of London School | nicola.steuer@sse.org.uk
Nicola has worked in the Voluntary, Community and Social Enterprise Sector for over 15 years with her roles including grant making, fundraising, consultancy, research and evaluation. Prior to joining SSE she worked as Programme Director at Cripplegate Foundation and Islington Giving, providing grant funding and capacity building support to small and medium sized social enterprises, charities, and community groups. Prior to this Nicola spent six years at NEF (New Economics Foundation) in the roles of Programme Director and Head of the Centre for Well-being, and six years at CLES (Centre for Local Economic Strategies) leading their social enterprise trading arm, CLES Consulting.
As Director of the London School Nicola is responsible for implementing the London School strategic plan, developing and overseeing the London School's learning programmes.
Angela Miles
Learning Manager | angela.miles@sse.org.uk
Angela is currently on maternity leave
Angela is responsible for planning, designing, facilitating and managing a number of programmes and workshops at the London school and has been a Learning Manager at SSE since 2012.
Angela's background is in business psychology.  She specialises in Learning and Development and has worked in and with a variety of private, public and third sector organisations helping organisations to develop their staff and individuals to grow personally and as leaders.  She is a cognitive behavioural coach and loves working with social entrepreneurs to help them succeed and achieve their full potential.
Contact Angela if you are interested in more detailed information about SSE's programmes, how they work and what they cover.  Or if you are interested in working with SSE's students as a volunteer mentor.
Carol Tavernier 
Learning Manager | carol.tavernier@sse.org.uk
Carol joined SSE in June 2016 and is responsible for planning and faciliation of some SSE programmes and courses. Carol is an experienced Learning and Organisational Development professional with a strong creative approach who has been practising her skills for over 15 years in the Higher Education sector.
Her early experience brought her into the Learning and Development field as a programme manager for a not for profit organisation commissioning short courses such as video editing, camera and sound skills for the young unemployed in the borough of Lambeth for those who wished to enter the creative arts.
When not working Carol loves to read, spend time working on her garden and walking her dogs.
David McGlashan
Sales and Marketing Manager | david.mcglashan@sse.org.uk
David is SSE London's Sales and Marketing Manager, responsible for selling places on workshops and short courses as part of the school's strategy to increase its earned income. Prior to joining SSE in 2011 David has worked for an online startup, an international recruitment firm and a number of fundraising organisations.
Contact David for information about or to book on to any of the 'paid for' workshops or programmes run by SSE London.
Ian Baker
Head of Learning | ian.baker@sse.org.uk 
Ian has worked for SSE since 2004, in a variety of roles from volunteer to Director of Development and now heads up the team that delivers learning programmes in London. He has been involved in all aspects of SSE programmes from recruitment, to tutoring and facilitation. His background prior to SSE was marketing and strategy in the corporate sector, with Cable & Wireless. Outside of SSE Ian has a psychotherapy practice and is on the board of psychotherapy training charity.
Kylie Dickenson
Programme Manager | kylie.dickenson@sse.org.uk
Kylie joined SSE in January 2015 as the London School Programme Administrator and has since been promoted to Programme Manager. Her professional experience has been gained working in a number of different sectors including charity, recruitment, events and marketing. She has also spent time volunteering in Malawi, Africa as part of the International Citizen Service programme.
Kylie's role provides leadership and management to ensure the effective project management and operational delivery of all learning programmes and courses. Contact Kylie for information about any of the programmes that are run at SSE London.
Mary Modha
Witness Relationship Officer | mary.modha@sse.org.uk
Mary looks after SSE London's brilliant pool of Witnesses and Speakers and is always on the look-out for social entrepreneurs and entrepreneurs who are willing to come and talk to and inspire our students.
Over the past five years Mary has involved with SSE in one way or another, either as part of previous roles with the SIB Group and PwC's Corporate Sustainability team or as a volunteer.
If you are a social entrepreneur / entrepreneur / or have a particular skill set applicable to start up and scaling social enterprises and are happy to tell your story to our students please get in touch with Mary.
Saul Jones

Programme Administrator| saul.jones@sse.org.uk 
Saul joined SSE in January 2017 as the London School Programme Administrator, handling project management aspects of some of SSE's national programmes. Previously he has worked as a Project Coordinator within students' unions and has been involved in sector leading programmes around Equality and Diversity issues. Saul has a strong commitment to social change and is an active volunteer and campaigner, particularly in the areas of housing and food justice. He's also a keen gardener with an interest in urban food growing and how Permaculture design can change the way we eat and the way we live.
Ellie Mitchell
Programme Assistant | eleanor.mitchell@sse.org.uk 
Eleanor joined SSE in June 2016 as the London School Programme Assistant. Having finished school in 2013, Ellie worked in business administration and retail. Part of Ellie's role includes room bookings, managing accommodation and lunch bookings also setting up training rooms. Eleanor loves working with others and loves to help other people anyway possible.