Dartington
Support for social entrepreneurs delivered across the South West of England.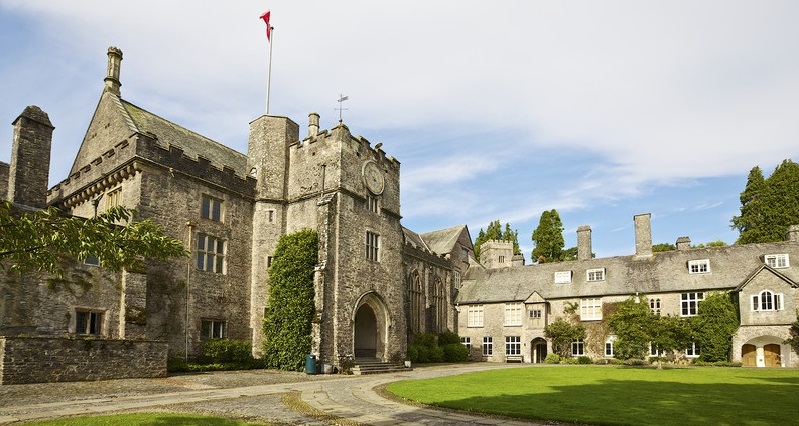 The School for Social Entrepreneurs was founded in 1997 by Michael Young, (Lord Dartington) and so it made perfect sense that there was a school to continue the social enterprise initiative here. Since 2009 SSE Dartington has produced tailor-made courses to provide an complete package for the new social entrepreneur.
Support for social entrepreneurs across the South West
The School for Social Entrepreneurs Dartington is located within the stunning setting of Dartington Hall. We run our course sessions from locations all around the South West. We continue to strive to give our students as much variety as possible, whilst also taking advantage of the vast array of business resources that we have in Devon.
Dartington Hall was founded by Dorothy and Leonard Elmhirst in the 1920's as an experiment for rural generation. They believed in trying new innovative approaches to farming, education and the arts – a philosophy that continues to this day. The Dartington School for Social Entrepreneurs is proud to be part of this innovative programme.
SSE Hub Dartington
SSE Dartington is a beautiful partnership between the School for Social Entrepreneurs – which helps 1,000 people a year develop the skills, strengths and networks they need to tackle society's biggest problems – and Dartington Trust, an ambitious experiment for rural generation based in Devon. They share the belief that we can build a more caring, creative, equal world where people live a fuller life.
At SSE Dartington we have been running programmes to help individuals and businesses to increase their skills, knowledge, strengths and networks for a decade. But we know that – alongside our programmes – changemakers need ongoing places to work, meet, connect and continue learning.
By opening up our workspace as a co-working community, we aim to create an environment that is tailored to help people do good in their work: to work more effectively; to connect to people with aligned values; and to continue accessing learning opportunities. We don't limit this to 'social entrepreneurs' – we welcome anybody who is working to create a better world.
Community Business Trade Up
We love supporting people who are making a real difference to their local area, and creating positive change through enterprise. But we know that running an organisation isn't easy. How can you make sure you're around for the long-term? What are the next steps? How should you prioritise? We'll make sure you get the headspace you need to move forwards. We'll bring you together with a supportive network of people in the same boat as you. You'll overcome challenges, share experiences and ideas, and map out the next steps for your organisation. And you'll benefit from learning and a Match Trading grant, supporting you to increase your income from trading, as well as your impact.
Accelerating Women's Enterprise Programme
Accelerating Womens Enterprise (AWE) is a new collaborative project to help women working in various regions either side of the English Channel to increase their personal skills and develop their skills and knowledge.
Plymouth Business Booster
A new programme, funded by The Enhance Social Enterprise Programme  (ERDF) – for socially conscious businesses to help them focus on key foundation elements and give your enterprise a boost! This FREE programme will take place in central Plymouth and will consist of three days
Rise Trade Up programme
This Trading Development Programme combines match trading grants with a learning programme to assist the advancement of social enterprise in Plymouth. Match Trading grants help socially-driven organisations build more sustainable futures: they incentivise social entrepreneurs to grow by focusing on sales and trading, by matching increases in trading income with grant funding. This programme is run together with the School for Social Entrepreneurs (SSE) Dartington, with support from Plymouth City Council Social Enterprise Investment Fund.

Local news
Social enterprises are outperforming traditional businesses in measures that matter. Our head of comms Sophie shares fresh evidence to proves it.

We're delighted to publish an independent evaluation of our work.
View all news