Apply to the Social Enterprise Support Fund
12 Aug 2020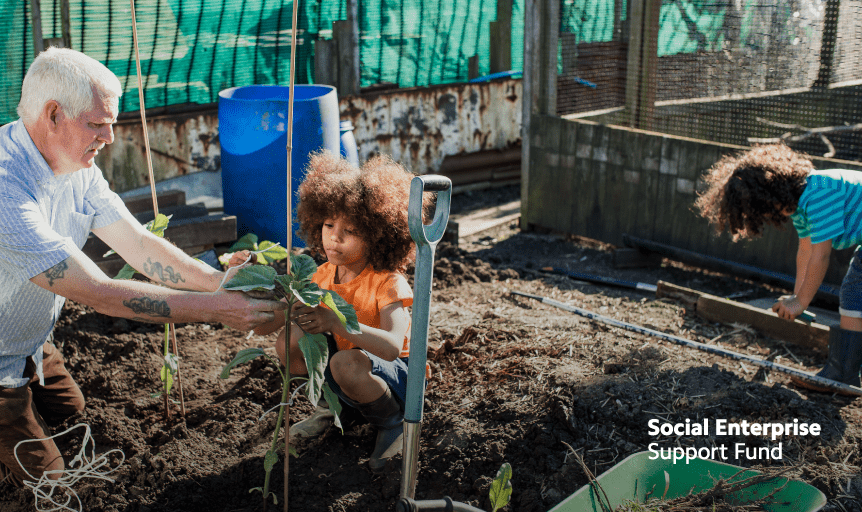 The Social Enterprise Support Fund re- opens for applications from 1pm on Thursday 10th September for one week (the final round).
The fund provides grants of £10,000 to £300,000. It's for:
Social enterprises based in England
NEW CRITERIA: Annual income of pre-Covid of £20,000 – £1.8m (previously £25,000 – £1.5m)
At least one year old
Reliant on trading for impact
Working in one of our priority areas for funding
Other ways we can support you
We know the criteria will mean some of you doing amazing work will unfortunately not be able to apply for this funding. Here are other ways to access support:
Top tips on applying
If you applied for round 1 or round 2, you can't apply for round 3 (unless we've invited you to). You'll hear back from us soon if you've already applied.
Provide as much financial data as you can.
Include all required documents.
Clearly demonstrate how you meet a priority need.
Check the email address you provide & make sure you can reply on this email within two working days of submitting.
Our partner UnLtd have also written this brilliant blog on how to write a strong application, and created this short video to support you to apply.
About the Social Enterprise Support Fund
We have come together with four other social enterprise support agencies to deliver the Social Enterprise Support Fund. Big Issue Invest, The Key Fund, Resonance, UnLtd and the School for Social Entrepreneurs (SSE) will jointly deliver £18.7m in grants, with support from CAF Venturesome, the Young Foundation and Ashoka.
This has been made possible thanks to The National Lottery Community Fund, the largest funder of community activity in the UK.
The Social Enterprise Support Fund is aimed at social enterprises supporting people at high health risk from COVID-19, and those supporting people facing increased social and economic challenges as a result of COVID-19.
Meet some of the social enterprises we've funded
Our commitment to inclusion
All partners have agreed that this fund is committed to inclusion. We'll work hard to ensure that the grants reach people from Black, Asian and minoritised ethnic (BAME) communities, LGBTQ+ communities, disabled people, and leaders with lived experience of the issues that the social enterprise is addressing.
Here at SSE, we are committed to inclusion in all our programmes. We want the Social Enterprise Support Fund to support a diverse range of social enterprises.
We exist to address inequality in society, so we're keen to ensure that these grants play their part in tackling structural disadvantage and structural racism.
Specifically, our targets for the grants we award at SSE are:
60% of grants will go to organisations working in the 40% most deprived communities
Half of grants will go to social enterprises that reach one (or more) of our inclusion groups, including being led by and/or supporting: people from BAME communities, LGBTQ+ people, disabled people and/or leaders with lived experience.
20% of grants will go social enterprises led by people from BAME backgrounds.
10% of grants will go to social enterprises led by disabled people.
5% will go to social enterprises led by LGBTQ+ people.
Please help us reach social enterprises supporting and/or led by people from marginalised and minoritised communities by sharing this blog with people you know, so this funding goes where it's most needed.