Transition to Trading
Earn new income through sales
Does the uncertainty of the current financial climate threaten the long-term potential of your charity or social enterprise?
Are you looking to transition from grant funding to trading and to secure new income streams? Would you like tailored support to make this change?
Overview
As grant funding continues to shrink many charities are looking for new ways to generate income. But beginning the process of trading as a charity and making the transition to a more sustainable business model can be tough. To help you tackle this challenge, the School for Social Entrepreneurs has developed 'Transition to Trading', a course for leaders and senior staff of charities and social enterprises.
Delivered at our offices in London Bridge across six days, expert practitioners from across the third sector will share their knowledge and real life experience of trading with you.  We will guide you through the steps that you need to take to create a positive and financially sustainable future for you and your organisation.
Transition to Trading will give you access to a wide range of speakers and experts and you will build a peer support group with fellow participants.  You will leave the course equipped with the knowledge that you need to make the transition to a more diverse and sustainable income model.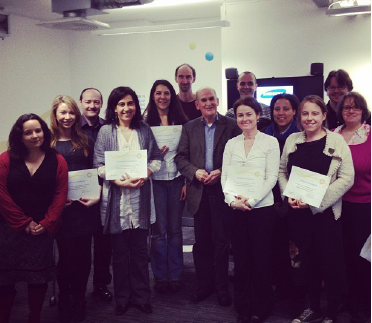 What you'll learn from Transition to Trading
Through SSE's unique combination of practitioner-led sessions and facilitated peer learning, Transition to Trading will ensure that you:
Understand the legals – what can you trade, trading within your objects and trading subsidiaries.
Understand the key issues and concepts in developing new income streams for your organisation (strategy, sales, pricing, marketing, customer analysis, demonstrating impact).
Are able to develop new ideas for products /services /markets and evaluate the viability of different options.
Understand the needs of your organisation through a period of transformation in relation to leadership, organisational change and culture.
Are able to enhance the effectiveness of your staff
Consider the potential opportunities for collaboration and partnership working.
Have a strategy and plan to move your organisation to a new business model.
For a more detailed view of what you can expect from the course please download the example Transition to Trading timetable.
Enjoying the hospitality & vibe @brigadese1 as a fond farewell to @SchSocEnt Transition to Trading programme – great group, superb training

— Ian Michael Smith (@Ianmsmith15) June 3, 2016
Who you will hear from
Practitioners from across the third sector will share their expertise and discuss how they made the shift towards earning income. Previous speakers on Transition to Trading have included:
Global Action Plan
Lifeline
PwC
The Big Issue
Dartington Hall Trust
Belu Water
Afrikids
London Youth
Social Enterprise UK
@SchSocEnt I loved 'Transition to Trading' it's helped me develop the trading aspect of #IanMikardoXtra #highlyrecommended #SocEnt

— LISA STEPANOVIC (@Lisa_Stepanovic) July 9, 2015
Who should attend
Transition to Trading is suitable for senior staff at charities and social enterprises who wish to secure new 'earned income'.
Previous participants have included:
Business Manager, Emmaus
Head of Cafes, Crisis
Chief Exec, Community First New Forest
Opportunities Manager, YMCA West London
Chief Exec, Little Miracles Peterborough
Chief Exec, London Orchard Project
Chief Exec, Milton Keynes Play Association
Programme Manager, Magic Breakfast
Lead Development Officer, Worcestershire Council
If you aren't sure that the course is right for you give us a call on 020 7089 9120 and we can discuss it with you in more detail.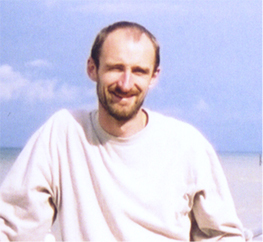 Dates of the course
The course runs from 10:30am to 4:30pm over 6 days:
Tuesday 31st October + Wednesday 1st November '17
Tuesday 28th + Wednesday 29th November '17
Wednesday 13th and Thursday 14th December '17
Location and price
The course takes place at our offices in The Fire Station, 139 Tooley St, London Bridge:

For this six-day course, access to our speakers plus all course materials you pay:
Early bird (book by 27th July 2017) £650
SSE Students / Fellows / Associate Fellows £725
Other organisations £775
Payment plans are available on this course.  For details, or for any other information about this course, please contact david.mcglashan@sse.org.uk or call David McGlashan on 020 7089 9120.
How to book
Click the blue button below. You will be asked for your name, email address and telephone number.  Once you have entered these, select your price category and click 'proceed to payment'.
You will be given the option to pay immediately online with a credit or debit card (make sure you have one to hand!), or you can select 'pay by invoice' and our finance team will be in touch with an invoice.
If you have any questions about the booking process please contact SSE's Sales and Marketing Manager David McGlashan on 020 7089 9120 or email david.mcglashan@sse.org.uk.