Third Sector Digital Leaders
"The best training I've ever done. Thank you for such a thought provoking and entertaining four days"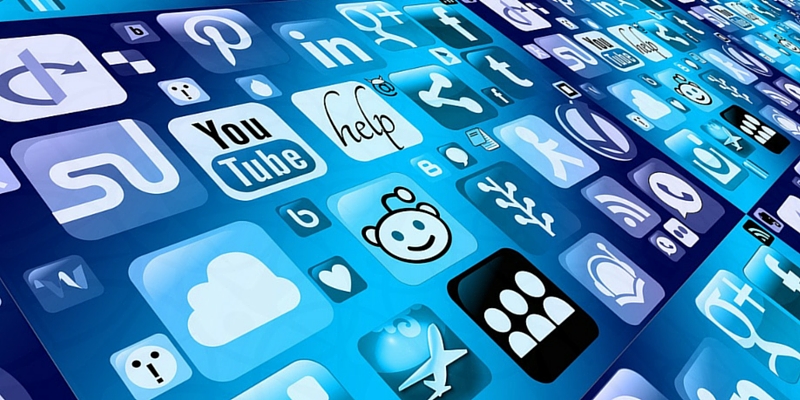 The School for Social Entrepreneurs and Zoe Amar Communications have partnered to deliver 'Third Sector Digital Leaders' a digital leadership skills training programme for the leaders and senior management of charities and social enterprises.
The next course takes place over eight sessions in May and June 2021. You will learn how to implement a digital strategy that will in turn enable you to achieve your organisation's wider strategic goals.
Overview
Many CEOs, trustees and senior non-profit leaders are aware of the need to engage with digital but are struggling to do so. There are few resources which can help them understand how digital fits into organisational strategy and how to identify risks and opportunities – Third Sector Digital Leaders aims to fill this gap. The course will:
Help charity and social enterprise leaders to develop digital skills which will make their organisations more visible and fit for purpose in the digital age, generating more income and strengthening relationships with key audiences
Give charity and social enterprise leaders an understanding of key areas of digital and how they integrate into organisational strategy and governance
Arm the leaders of charities and social enterprises with the right digital skills help them to develop a more entrepreneurial, agile approach which will further their careers
Encourage leaders to learn from each other and from speakers outside the sector, exposing them to cutting edge insights and building their confidence
Excellent final session of Digital Leaders course @SchSocEnt with @DaveMcGlashan and @zoeamar – highly recommended! ???

— Simon Hopkins (@SimonHop15) November 11, 2016
Who should attend the course?
CEOs, trustees and directors at social enterprises
CEOs, trustees and directors at charities
Heads of digital at social enterprises and charities on a career path to more senior digital roles
Just when I thought Third Sector Digital Leaders course couldn't get better… We ended with prosecco, cake and SWOTs! ? @SchSocEnt @zoeamar pic.twitter.com/RyU5l9aG4H

— Lucy W (@willoughby_lucy) November 11, 2016
Course Timetable
6th May 9.30am – 12.30pm Session 1: Understanding the context
7th May 9.30am – 12.30pm Session 2: Organisational change and people
20th May 9.30am – 12.30pm Session 3: User insights
21st May 9.30am – 12.30pm Session 4: Creating a digital strategy
10th June  9.30am – 12.30pm Session 5: Fundraising, business development and partnerships
11th June 9.30am – 12.30pm Session 6: When digital goes wrong: managing risk
28th June 9.30am – 12.30pm Session 7: The future of work
29th June 9.30am – 12.30pm Session 8: Presenting your digital strategy
Who will you hear from?
Speakers will come from a range of organisations across both for profit and not-for-profit sectors. Speakers on the previous course included:
Graeme Manuel-Jones, Digital Communications Manager, Diabetes UK
Helen Thomas-Fox, Senior Digital Manager, CLIC Sargent
Kai Adams, Partner, Charities and Social Enterprise Practice, Green Park
Chloe Stables, External Relations Manager, NCVO
Jo Wolfe, Managing Director, Reason Digital
Matt Collins, Director, Platypus Digital
Claire Reynolds, Head of Digital, Alzheimer's Society
Amanda Neylon, former Head of Digital, Macmillan Cancer Support
Paul Thomas, Senior Manager National Communications, Grant Thornton
Dominic Campbell, Director, FutureGov
What do participants say?
"One of the most informative and interesting courses I have attended. Would highly recommend to anyone working in the sector. Content was tailored really well to different sizes of organisation and delegates working at various levels. I have lots of practical ideas to take back with me." Lucy Willoughby, Family Links.
"The structure and pace of the course was well balanced and we were lucky to have so many inspirational speakers." Rhodri Jones, Wales Council for Voluntary Action.
"A good chance to hear from leading practitioners and to network with others facing similar issues" Kirsten Bayes, Reading Pride.
"Really well organised. Great speakers, good range of topics and lovely facilitators." Caroline Dobbing, Helpage International.
"Speakers excellent and facilitators very good too. I have picked up so much." Kitty Fong, Family Links.
"A really useful and crucial course. This is one of the biggest areas for CEOs in the 3rd Sector." Simon Hopkins, Turn2Us.
"Excellent, relevant speakers. Lots of insights that resonate and full of tips, tricks and know how from those who are doing it. The price compared to a conference is very good due to the speaker quality and relevance". Clive Gardiner, RNIB.
"This course was amazing, a real transformational learning experience. Really practical and useful and will frame our whole approach to digital. Looks like good value before the course, with hindsight becomes exceptional value". Tracey Franklin, Inspire.
"I would thoroughly recommend this course to anyone, no matter your skill level. For seasoned digital personnel it will get to think in different ways and update you, for those at the beginning of their digital journey it will inspire you". Adam O'Riley, The Nurture Group Network.
"Really well-structured and facilitated with excellent speakers. This course is a must for anyone leading digital transformation in their organisation". Sarah Inge Parker, Trust for Oxfordshire's Environment.
"The best training I've ever done. Thank you for such a thought provoking and entertaining four days". Georgina Pope, Liberty.
"We are just about to start a digital transformation at Bridges. This course has helped me identify what we should do and how we should do it." Chrissy Stonebridge, Bridges Self Management
"This course has been invaluable and we will definitely be working towards the development of a digital strategy to encompass the learning from this course" Michelle Martin, Volunteers Greenwich
"The course was an open and honest look at digital leadership with a group of well respected, intelligent and articulate digital leaders. Just having the space to ask them questions was brilliant" James Barker, NSPCC
"The range of perspectives the speakers brought provided some great insights and real substance to the learning opportunity" Luke Mallett, Clic Sargent
Location and price
All our learning will be taking place in live online sessions until further notice. Joining details will be emailed to you in the run up to each session.
For this course plus all course materials you pay:
Highly recommend the Third Sector Digital Leaders course from @SchSocEnt @zoeamar @DaveMcGlashan Full of insights to implement right away

— clive gardiner (@clive_gardiner) November 11, 2016
Book now
Book your place immediately with a credit or debit card via our website using Stripe, our payment processor. We'll send you a booking confirmation right away (check your spam too).
Please note our terms and conditions: we can offer a full refund provided you give us at least 7 days' notice (within 7 days you can substitute the participant for someone else).  
If you have any questions about the course or the booking process please contact SSE's sales and marketing manager, David McGlashan on 020 7089 9120 or email david.mcglashan@sse.org.uk.
We prefer payment by card but if you do not have access to a payment card and would like to pay by invoice please email David, david.mcglashan@sse.org.uk. Please only request an invoice if absolutely necessary and if it is for an amount over £100.