Start Up Intensive- Somerset 2018
A fully-funded three-day introduction to social enterprise, ideal for anyone who is starting a social enterprise - APPLICATION DEADLINE EXTENSION TO 21ST SEPTEMBER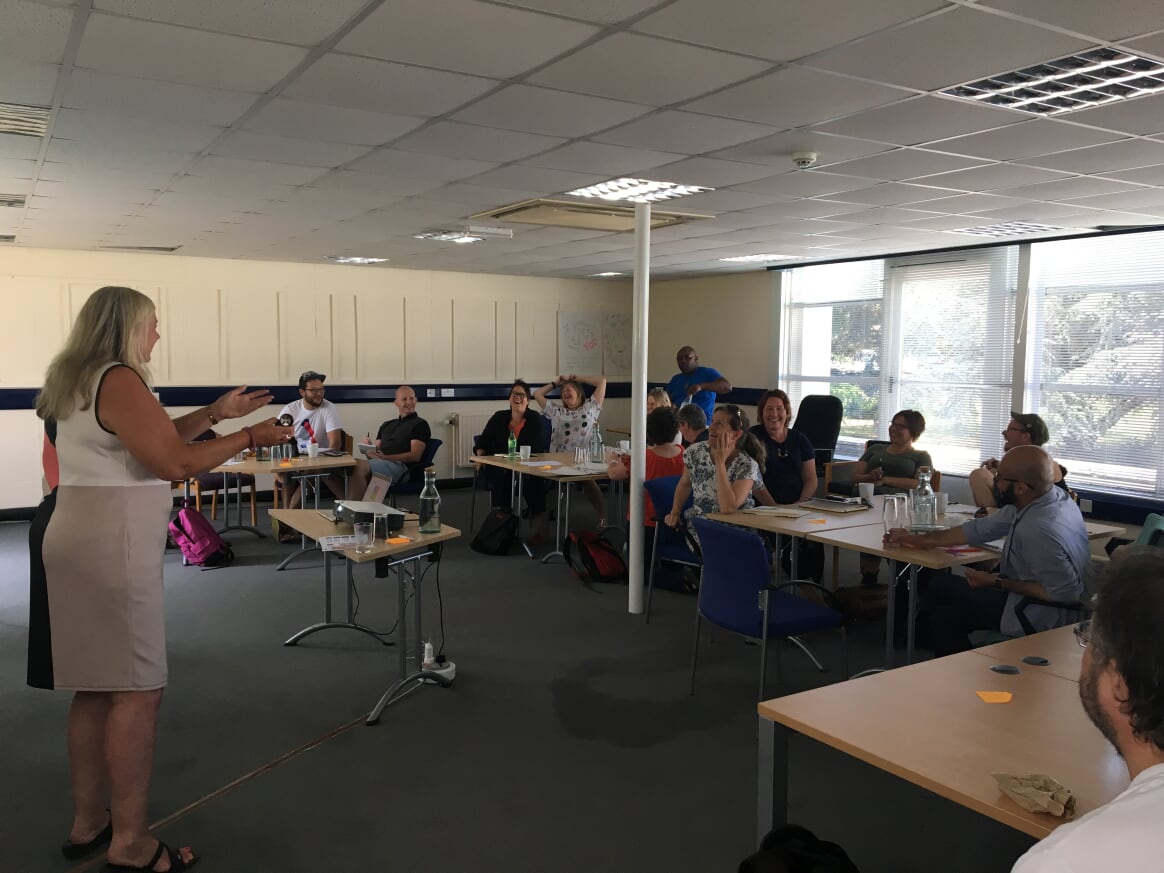 Ready to start your social enterprise?
If it's in the planning stages, but ready to start or if you are in the early stages of trading but need some help setting up in business, then we can help.
This three-day start-up intensive programme is for anyone with a social enterprise idea and will give an introduction to starting and setting up a social business, giving you the extra support needed to get started. You'll learn about business planning, identifying your customers and start you thinking about measuring your social impact, with day-long intensive study sessions with social enterprise witnesses sharing their journey and expert sessions providing specialist tools and techniques in workshops.
"Hugely inspiring and one of the best things I have ever done."

"I enjoyed pushing the boundaries of my thinking during the expert sessions."

"Fun, inspirational, challenging and thought provoking"
What you'll learn from this course
This is a learn 'by doing' programme, we start with two back to back days giving you lots of food for thought. The programme then allows and encourages participants to take action before the final session a month later and provides time and space to reflect on their learning. The course will signpost you to potential resources to launch your business and you will come away with a personal action plan. The course is based on the successful School for Social Entrepreneurs Start up Programme and is an ideal first step if you are thinking of applying in the future. During our interactive sessions, we will cover topics such as:
Defining social enterprise and social entrepreneurship
Setting your values, vision and mission
Marketing your business
Identifying your customers
Business planning
Starting to measure your social impact
Communicating and pitching your social enterprise
Programme Dates – new dates
2nd October
3rd October
6th November
You need to be able to attend all three days.
(Please note that these dates have been changed and replace the former published dates of 12th, 13th Sept and 17th October)
Who should apply?
This is a great opportunity for new social entrepreneurs, people with brilliant community ideas, it is for people who are ready to take action and make those first steps into becoming a business. Those operating or living in the Heart of the South West region are also eligible to apply across Devon and Somerset. See the map
Previous participants have included:
Revolutionary Women
Figured Female
Wild Hive
Plymouth Royal Cinema
Catalyse Change
StreetBuilder
Who will you hear from?
We will invite practitioners and other social entrepreneurs to share their expertise and provide interactive workshops. Previous programme contributors have included:
COSMIC ethical IT
Bthechange
Vinesworks
Hollywell Housing trust
Blurt foundation
Anna Lodge Consulting
Iridescent Ideas
Location
The programme will be delivered in Taunton, Somerset and we will endeavour to make all locations accessible by public transport.
Price
This course is fully funded and free for participants to attend.
Your place on the course is fully funded by the Enhance Social Enterprise Programme which is supported by the European Regional Development Fund. The Heart of the South West Enhance Social Enterprise Programme is receiving funding from the England European Regional Development Fund (ERDF) as part of the European Structural and Investment Funds growth Programme 2014-2020.
How to Apply – application deadline extension
Apply for the programme by downloading the application form. You can save the form to your desktop, fill it in offline and then submit it via e-mail. Please note that the application form is a word document, so may not be downloadable on some mobile devices – we recommend completing on a desktop.
Download the application form here
If there is something you are not sure about, please first take a look at the Frequently Asked Questions and if you need more information feel free to get in touch.
Deadline for applications: Friday 21st September
For more information or to ssubmit your application, please send to applications.dsse@dartington.org or for an informal chat call 01803847060.