How to Measure Your Social Impact – SSE Yorkshire and North East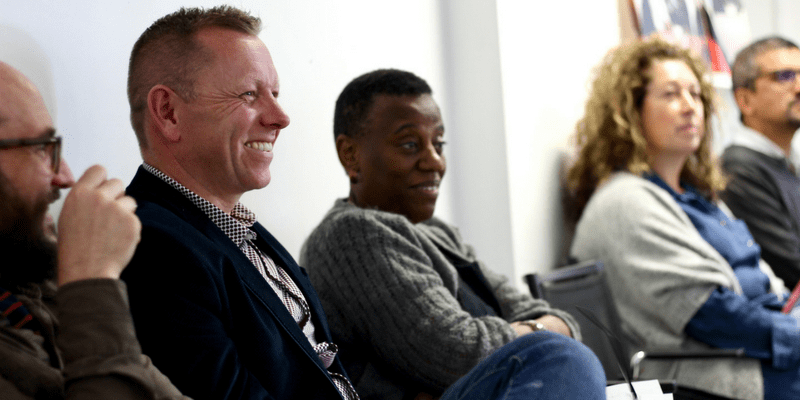 Overview
Two days focused on finding the right type and level of evaluation for your project.  Packed with methods and principles, the course provides a practical introduction to social impact measurement.  Over the two days we will cover each step of the journey towards a full impact and evaluation report including Social Return on Investment; helping you understand how you are making a difference, providing the required level of detail to secure funding and report your impact in the most effective and appropriate way.
Course Timetable
DAY 1
Time
Agenda
9.30 – 10:10
WELCOME & INTRODUCTIONS
Who we are . Why we do what we do
10:10 – 11:00
INTRODUCTION TO SOCIAL IMPACT & SOCIAL VALUE

·         Align definitions and language to ensure no confusion

·         Why do we do it – what's the benefits

11.00 -11.10
BREAK
11:00 – 12:30
DEVELOPING THEORY OF CHANGE**

·         Establishing rational, outcomes, indicators, stakeholders etc

·         ToC exercise – consider outcomes from different stakeholders perspectives.

12:30 – 13:15
LUNCH & NETWORKING
13:15 – 14:30
DEVELOPING THEORY OF CHANGE CONTINUED
·         As above
14:30 – 14:45
BREAK
14:45 – 16:45
DEVELOPING IMPACT MEASUREMENT PLANS
·         How can you start to measure outcomes identified in ToC?
16:45 – 17.00
ROUND UP OF THE DAY & Close
17.00 – 1800
DRINKS & NETWORKING
DAY 2
Time
Agenda
09:30 – 10:00
WELCOME BACK & REFRESH OF DAY ONE
·         Review of what was covered yesterday
10:00 – 10:50
VALUING OUTCOMES

·         Concept of measuring and valuing outcomes

·         Different approaches/methods

10:50 – 11:00
BREAK
11:00 – 12:30
INTRODUCTION TO SOCIAL RETURN ON INVESTMENT
12:30 – 13:15
LUNCH & NETWORKING
13:15 – 14:15
USING SOCIAL IMPACT DATA IN DECISION MAKING
·         Group exercise
14:15 – 15.00
REPORTING SOCIAL IMPACT

·         Communicating impact data

·         How to develop a report

·         Review of other reports

15:00 – 15:45
SOCIAL IMPACT ACTION PLAN
·         Next steps for delegates
15:45 – 16.00
ROUND UP
SESSION CLOSE
Course facilitators
Sean Gladwin FCMI – Director, Enriched Consulting Ltd
Sue Osborne – CEO, SSE Yorkshire & North East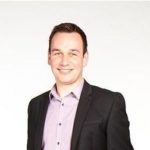 Sean Gladwin
With over 20 years' experience working and volunteering in the public and third sectors with some of society's most vulnerable people, Sean has a strong understanding of people's needs and the kind of services that can make a real difference to their lives.  Having held senior and executive management positions over the last 10 years Sean has a broad knowledge and experience of strategy development, performance management and organisational governance.
Sean is formally trained in Social Return on Investment and Social Accounting and Audit. He is a member of the Chartered Management Institute, the Chartered Institute of Housing, the UK Evaluation Society and the Social Audit Network.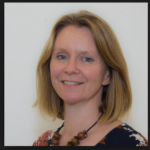 Sue Osborne
Sue has worked in the social enterprise sector for eighteen years, the last five as CEO of the Yorkshire and North East School for Social Entrepreneurs, supporting individuals to start, scale and sustain social enterprises.
Prior to the SSE, Sue worked as a freelance consultant, supporting organisations in the fair trade / social enterprise sector. Before that, Sue led an international team to expand Shared Interest from a UK only organisation to one with a presence in three continents. Sue also developed Shared Interest's work further by establishing a sister charity with a vision to provide financial knowledge training and other services to its customers in the countries in which they operate.
Sue has been involved in measuring social impact since her initiation into the sector eighteen years ago. Sue led the team at Shared Interest to create their first set of social accounts, which went on to win a number of Awards for their detail and quality.  Sue also provides consultancy services to organisations seeking to measure and evaluate their social impact and works as a social auditor, auditing organisations social accounts.
Previous client comments
"Found the facilitators very easy to work with and they really took the trouble to "get under the skin" of the organisation to understand what we do and our needs for evaluation. The end result was a robust report on the impact of our work. We have been happy to recommend their services to other providers."
"Excellent service"
"100% satisfaction on quality of learning"
Date and time
The course runs from 9:30am (arrive at 9am) until 5:30pm on Wednesday 3rd & Thursday 4th October 2018
Location
PwC, Central Square, 29 Wellington Street, LS1 4DL Leeds
Flash sale!
Book between 10th and 16th September and for this two day workshop plus all course materials you pay:
| | |
| --- | --- |
| SSE student or Fellow | £320 £270 |
| Organisational turnover less than £1 millon | £350 £300 |
| Organisational turnover £1 million or greater | £400 £350 |
How to book
First, select the date you wish to attend below. You will be asked for your name, email address and telephone number.  Once you have entered these, select your price category and click 'proceed to payment'.
You will be given the option to pay immediately online with a credit or debit card (make sure you have one to hand!), or you can select 'pay by invoice' and our finance team will be in touch with an invoice.
If you have any questions or problems please contact SSE's Sales and Marketing Manager David McGlashan on 020 7089 9120 or email david.mcglashan@sse.org.uk.