Getting Started With Trading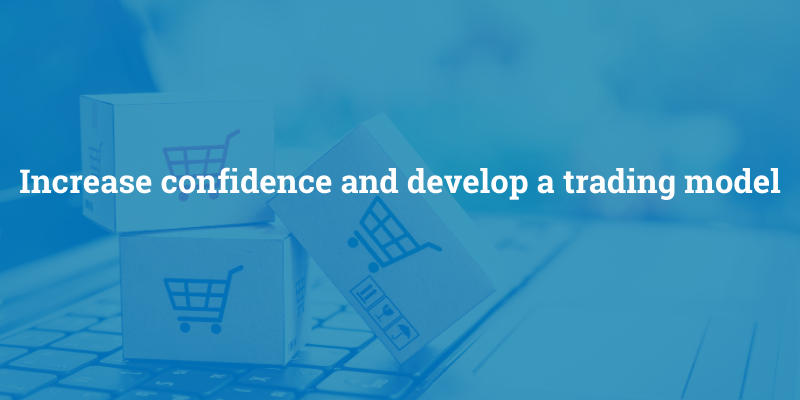 For many years, it's been getting steadily more difficult for charities and social enterprises to fund their ambitious work through grant funding and donations alone. And this is unlikely to get any easier, with funders feeling the pinch after an extended period of emergency funding, and the long-term financial impact of the pandemic and Brexit.
Many organisations are sitting on greater potential to generate income than they realise, by virtue of their expertise, lived experience and connections. However, they may be put off by various barriers including lack of confidence, difficulty persuading their Board to invest and manage risk, or simply not knowing where to start.
This course is for CEOs, Directors, Trustees and other senior leaders who want to increase their confidence around trading and develop a trading model that complements and supports their organisation's charitable, social, and environmental objectives.
What you'll learn:
Assess and map out your organisation's skills and trading potential
Generate and evaluate trading ideas
Ensure your trading ideas are compatible with your organisation's values and objectives
Secure the support of your team and your Board
Navigate tricky conversations about risk and investment
Identify and overcome barriers to trading
Make an action plan for what you need to do next
Find further inspiration and support (e.g. to answer any financial and legal questions)
Timetable
This course will be delivered online for the foreseeable future, due to social distancing restrictions. We have divided it into two sessions taking place on the same day, with time for questions throughout:
Morning session: 10am-12pm
Afternoon session: 3pm-5pm
We will be setting you some exercises to do independently between these two sessions. To get the most from the course, and capitalise on the opportunity to get individual feedback from the trainers, we recommend that you set aside this time to complete the exercises.
Course dates
19th May 2021
15th September 2021
Course times are 10:00 – 17:00
Course facilitators
Mike Zywina is an experienced fundraising consultant and Director of Lime Green Consulting, who help charities and social enterprises to be more strategic, become more sustainable or access new funding. He has helped organisations to secure millions of pounds of new income and has a particular track record in designing projects to secure major grants. As a strategy specialist, Mike knows the right questions to ask to bring structure to your planning, draw out the best aspects of your work, and maximise income generation opportunities.
Fran Ferris-Ockwell, Associate Consultant for Lime Green Consulting, has worked in social welfare organisations for nearly 20 years, most recently as CEO of a Sheffield housing charity. She has raised in excess of £1million in grant and contract income, and designed trading models generating over £700,000. Having overseen major strategic and governance reviews, Fran understands the challenges involved in aligning the visions of staff, trustees, service users and others for a new strategy.
Location
All our learning will be taking place in live online sessions until further notice.
Joining details will be emailed to you in the run up to the workshop.
Price
For this one-day workshop, access to our speakers plus all course materials you pay:
Organisational turnover £1m +
£159
Organisational turnover £500,000 – £1m
£139
Organisational turnover £100,000 – £499,999
£119
Organisational turnover £50,000 – £99,999
£99
Organisational turnover less than £50,000
or individuals unattached to an organisation
£79
Book now
Book your place immediately with a credit or debit card via our website using Stripe, our payment processor. We'll send you booking confirmation right away.
Please only request an invoice if absolutely necessary and if it is for an amount over £100.
Please note our terms and conditions: we can offer a full refund provided you give us at least 7 days' notice (within 7 days you can substitute the participant for someone else).  
If you have any questions about the course or the booking process please contact SSE's sales and marketing manager, David McGlashan on 020 7089 9120 or email [email protected].