Calling all Societe Generale superheroes!

Welcome Societe Generale superheroes! We're so pleased you're here as we'd LOVE to change lives together with you!
Thanks for taking the time to learn about why the School for Social Entrepreneurs will make an awesome charity partner.
About the School for Social Entrepreneurs
We tackle society's biggest problems – including poverty, education, heath, racism, homelessness & climate change – by supporting social entrepreneurs.
They're the heroes running small charities and social enterprises, transforming communities. We support 1,000 every year – with learning, corporate mentoring & funding.
In turn, they help 3.4 million people in need!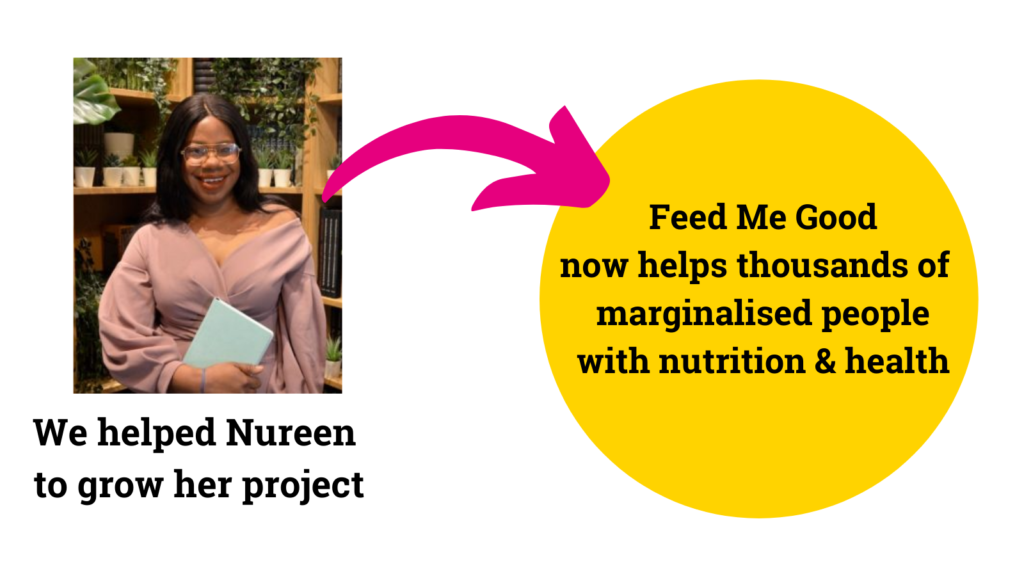 How you can help us to help the whole country
If you vote for SSE, you'll be helping communities across the UK to recover from Covid-19.
In the past year, we've seen ordinary people step up to tackle issues worsened by the pandemic: supporting the elderly and vulnerable; helping people with health issues; tackling homelessness, unemployment and wellbeing in their communities. And much more!
Together, we could help 1,000 community heroes to become social entrepreneurs: turning their ideas and initiatives into real organisations, so they can help their communities for many years to come.
With your support, they'll be able to tackle major issues across the UK, help their communities rebuild from Covid-19 and help millions of people in need.
Help us to help them, to help the whole country.
Vote for hope! Vote for the School for Social Entrepreneurs.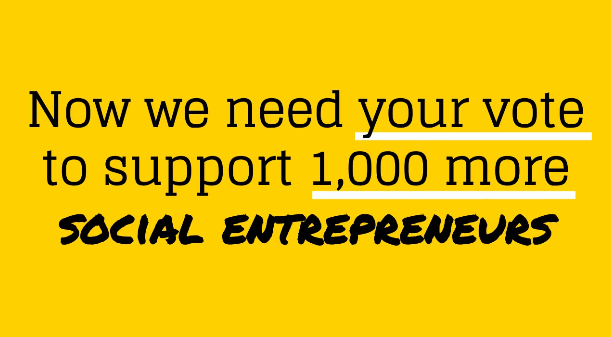 How you can be involved
First things first: please vote for us, and encourage your workmates to do the same 🙂
Then: your skills could directly benefit them through our Virtual Volunteers platform, if you like hands-on help.
Or join challenges & events, putting the "fun" into fundraising!
The social impact of social entrepreneurs we support
Social entrepreneurs tackle such a broad range of problems. In times as challenging as these, we're so proud that the people we support have benefitted:
4m people to improve geographical communities
3m families & parents
2m women & girls
1m people who are Black and/or from minoritised ethnic backgrounds
817,900 men & boys
768,500 young people
576,100 older people
317,900 people facing poverty and/or financial exclusion
269,600 disabled people
206,200 LGBTQ+ people
169,500 people experiencing mental health difficulties
20,200 homeless or vulnerably housed people
15,500 people in other social enterprises or charities
15,500 people with drug, alcohol or other addictions
9,100 migrants, refugees or asylum seekers
6,100 prisoners or people with convictions
And 15,600 people facing other issues
Read more in our annual report.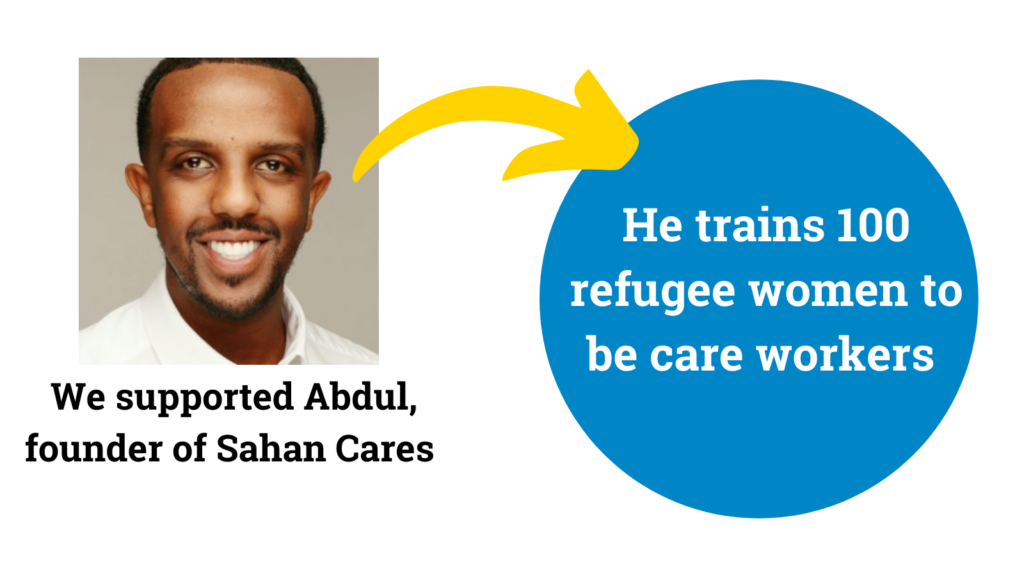 Learn more about what our charity does