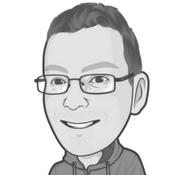 Back in my younger days I used to be a big fan of clubbing. Turnmills, Fabric and The Cross in London, Godskitchen in Birmingham, Slinky in Bournemouth, Rehab in Leeds – many a lost evening was spent on the dancefloor. This was at the back end of the 'superstar dj' phase: overpaid djs playing to ever diminishing numbers in enormous clubs as people got bored of what they had to offer.
The whole scene needed a new lease of life and focus shifted to Berlin, where a new breed of djs were emerging. As these djs started playing in London nights became about the music and the people again, rather than the djs themselves. One of these djs, a Chilean named Ricardo Vilallobos, became notorious for his lengthy and late set times (often starting at 3am and lasting well in to the next day). His sets often spanned musical genres: techno, disco, gypsy folk and even classical.
Why am I telling you this? Well, this week's HIGSENFY is like one of Vilallobos' sets: long, meandering and with only the thin thread of social enterprise tying it together. Enjoy though, and if you want to check Ricardo out in action he's playing at Fabric tomorrow, from 1am until at least 11am on Sunday…
---
Break the internet
If you tried to book a course on our website this week you would have run into some difficulty for which we can only apologise – it looks like someone forgot to put 50p in the meter and the website has carked it. . It may be working now (possibly, probably not) so if you have any difficulty booking a course please email me – david.mcglashan@sse.org.uk – and I'll take care of everything for you…
---
Be in it to win it
The 2018 Stephen Lloyd Awards are now accepting applications. Early stage projects or start-up enterprises that are unique, systemic and modelled to deliver a high social impact are encouraged to apply: at the shortlist stage the awards will make up to ten awards of up to £2,000 to assist candidates to further develop their ideas with the winner winning up to £20,000. In addition, all shortlisted applications will receive practical, free support from a range of experts.
---
Stay on the right side of the law
TrustLaw are running a free workshop in Edinburgh on 15th March for charities and social enterprises looking for legal support. Topics to be covered will include: Commercial Contracts, Employment Law, Intellectual Property, Corporate Governance, Structuring and Data Protection.
---
This is Huawei Cool
Huawei have launched the Make It Possible Bursary to 'to support the 77% of Brits planning to fulfil their creative and entrepreneurial ambitions this year, but are being held back by financial concerns'. On offer is a £20,000 fund to one successful applicant, with a further £5,000 awarded to two others.
---
Social investment and chill
If you've ever found yourself awake in the middle of the night wondering 'What is Social Investment?' (we've all been there) then the team at Good Finance can help you rest more easily, as they have put together a handy animation that can provide an answer to your inquiry.
---
Like Tinder, but for volunteering
This newsletter is on a rare occasion good for something as it recently put CAN's Jenny Palmer in touch with SSE Fellow Duncan Swainsbury of Bounceback Food. Jenny spent a couple of days volunteering for Duncan and has written about her experiences.
---
Weekend mini-break in Cambridge?
The Cambridge Judge Business School are running a Social Venture Weekend over the 2nd, 3rd and 4th March 'for anyone with an ambition to set up or grow a business that makes a positive social or environmental impact.' It comes well reviewed – SSE Fellow Laura North attended last year and tells me that it was extremely useful. The weekend costs £75.
---
Sell sell sell
One enterprise currently hosted by the Judge Business School is Mamoq, a newly-launched online marketplace dedicated to sustainable and ethical fashion. They are looking for new enterprises to sign up and start selling (and for new customers to start buying!). Check out the site by clicking the link below and if you are interested in flogging your wares through the site email lenny@thecoco.org.
---
PARTY!
Everyone likes a birthday party and if you happen to be in Manchester on Friday April 27th TLC (Talk Listen Change, not the 90s girl group) will be celebrating their first and hosting a Charity Ball. All are welcome – individuals, couples, friends, families, colleagues, stakeholders and professionals to join them for a 3 course dinner, drinks, live entertainment, a raffle and more. It sounds like a lot of fun.
---
Job One
Our school in Dartington are looking for a  Learning Manager to cover their courses in Bristol. It's a part time role (15 hours per week) for a period of 18 months. I asked one of the learning managers here what it was like facilitating a room full of twenty social entrepreneurs and he stared blankly at me and started shaking but that may just be a London thing.
---
Job Two
The Feed ( a catering social enterprise based Norwich which came out of SSE East) are currently inviting 'expressions of interest' from freelance trainers who would like to work with The Feed Academy. The Academy provides high quality training and learning experiences for people who have experienced homelessness, mental health issues, substance misuse issues, have an offending history or other major barriers to employment. if you'd like to apply you need to be quick – it closes today.
---
Job Three
Community based charity Lister Steps in Liverpool are looking for a Community Engagement Manager, to maintain excellent relationships with local community members and other public, charitable and private organisations operating in and around the City of Liverpool and outlying districts. Lister Steps care for children from 6 weeks to 14 years of age through nursery, playgroup, breakfast and after school clubs and school holiday schemes. It looks like a very interesting job.
---
Under starter's orders
Nice coverage for SSE Fellow Frankie Graham of BetKnowMore in The Racing Post (not usually known for being a publisher of social enterprise news). BetKnowMore have recently completed a pilot project with betting shop staff in Islington, north London, to improve their understanding of gambling-related harm and to raise awareness of support available to customers at risk. They've achieved some impressive results.
---
Reach for the stars
Reach Homes are hosting a Re-inventing Eco/Affordable Community Housing conference in Sheffield on 15th March with the theme 'An instruction manual on fixing the broken housing market'. There are loads of great speakers and tickets start at £33.
Want to receive this in your inbox every Friday morning? It looks much prettier. Sign up here
What's on at SSE: