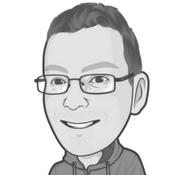 Aren't we all glad that GDPR day is finally here? One possibly overlooked positive of your inbox being obliterated over the last few days: you can now avoid going to meetings for months on end because you are 'too busy reviewing privacy policies that people have sent me'.
After ten days on leave I'm absolutely drowning in (771!!) emails – if you've sent something over to be included in the newsletter and I've not replied or included it this week I'm not ignoring you, I just haven't caught up yet. Too busy skipping meetings by reading privacy policies…
Enjoy the news and have a super bank holiday weekend.
---
Because I've been on holiday I've not been around to promote our next one-day workshop, which is Working with Corporates on next Friday (June 1st). It features a strong line up of speakers from Three Hands, Linklaters, Mitie Foundation and School Home Support. It's always a great day that gets brilliant feedback. Come along!
---
One course that we recently completed is Third Sector Digital Leaders and my co-facilitator Zoe Amar has written a comprehensive blog about everything. If it sounds like a course that you'd be interested in attending we're running it again towards the end of this year.
---
SSE Fellow Blue O'Conner is crowdfunding for 'Kings', an ethical aftershave and grooming brand with a mission – to empower men to live healthier and happier lives: 20% of profits are reinvested into men's mental health and youth mentoring projects. You can currently get 50% off the price of a 50ml bottle of aftershave by backing their campaign (I've just ordered one myself…).
---
SSE Northwest are running a new Eco Social Enterprise Start Up Programme for young people age 16-24 from across the North West, UK, in Cheshire, Cumbria, Greater Manchester, Lancashire and Merseyside. Over six months, the programme will enable budding young social entrepreneurs to grow their startup eco-social enterprises. You need to apply by 23rd July.
---
I'll be manning a stand at Voluntary Action LeicesterShire's funding fair on 18th June. It's free to go along and there are loads of other organisations attending: North West Leicestershire District Council Grants, Arts Council England, the Big Lottery Fund, East Midlands Airport Community Fund, Heritage Lottery Fund, Leicestershire & Rutland Sport, SHIRE Community Grants and Sport England.
---
EVPA have written a lovely story about Madeline Alterman and her organisation Artbox and how SSE have supported her along the way, including as a participant on our pilot 'Trade Up' programme. Well worth a read.
---
Also in the news is SSE Fellow Molly Mathieson of New Note Orchestra, featured in the New Statesman. New Note is the only recovery orchestra in the world, using music to help recovering addicts. It's a great story.
---
Our school in Dartington are looking for a part time programme administrator to join their team. If you are a highly organised, creative and energetic administrator then they'd like to hear from you. Apply by 6th June.
---
Social investment part one: if you've heard about social investment, but you're not sure if it's right for you. Our partner Good Finance offers a handy online tool that can help you figure out whether social investment could work for you, in under three minutes.
---
Social investment part two: If you've already tried or succeeded in getting social investment, my colleague Sophie is keen to hear from you. She's involved in a webinar about social investment on 13th June and looking for a social entrepreneur to help others by sharing their story – whether it's good, bad or ugly. Email sophie.hobson@sse.org.uk if you think you could help.
---
Legal firm Hogan Lovells are running free 'HL BaSE Catalyst workshops' in London on 19th July. The workshops are free, afternoon sessions in which social entrepreneurs can sit down with a small team of expert advisors to address a specific legal or business issue – it sounds a very worthwhile use of time.
---
Fill a large part of your afternoon by reading 'The trouble with charitable billionaires', published by the Guardian this week. It's an outstanding article.
---
Finally, Mayday Trust are hosting 'System Reset', launching a radical new vision for homelessness and tough times and exploring how the system needs to change for genuinely person-led approaches to work for people at the grassroots. Two events will take place: in London on the 6th June and the second in Manchester on the 12th September. Both will be from 10.30-1.30.
Want to receive this in your inbox every Friday morning? It looks much prettier. Sign up here
What's on at SSE: